Because man can not live on BBQ alone, I made some cookies last night on the Egg. Why you ask? Why not? These can easily be done in the oven, but I was going to have to light the Egg for dinner anyway and I had a coupla hours before Mrs. G got home.
On to the Egg at 400 F, place setter legs down, 3 lil spacers and then the cookie sheet on top of that.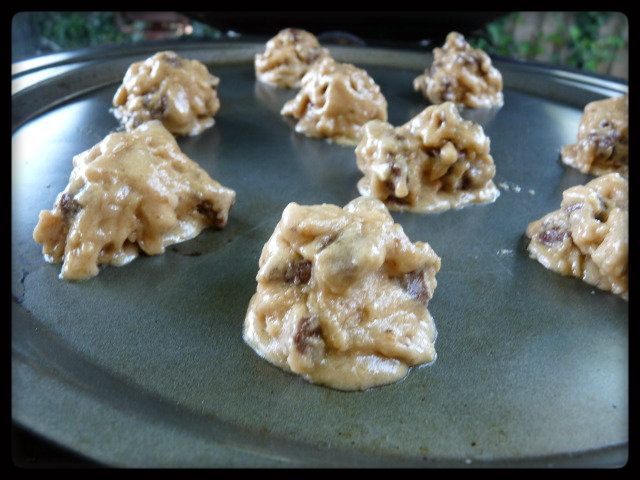 About half way done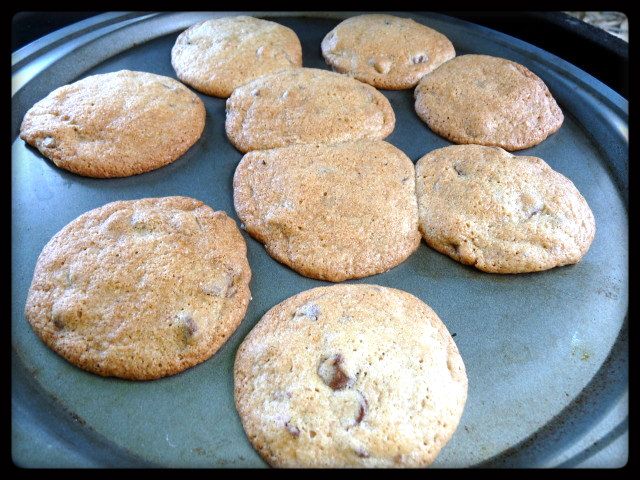 12 minutes later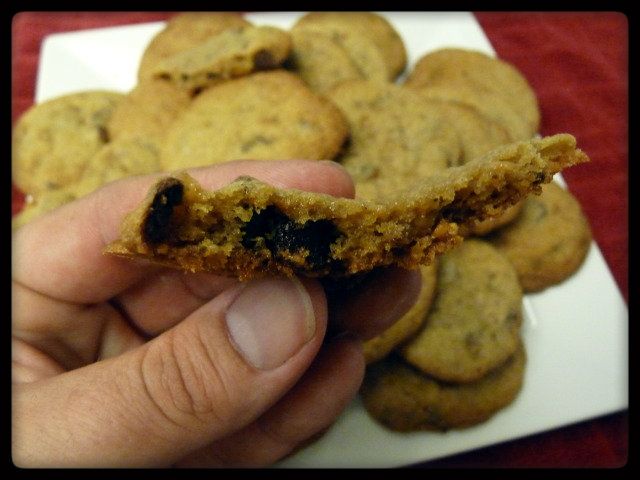 Get me a glass of cold milk to dunk these in. Man were they good. Really hit the spot after dinner. The downside - it seems like 8 was about the most I could put on a cookie sheet. The recipe made a little over 3 dozen cookies. How many batches is that? You do the math.
Heath Chocolate Chip Cookies