I found an interesting package of Usinger's sausage in the store: chicken cordon bleu sausages made with chicken, Canadian bacon, and Swiss cheese.
Monday afternoon was fairly calm so I actually brought my Smokey Joe out of the garage where I usually cook. The sausages were already cooked but I still warmed them up enough to get the casings to split, but I lost very little juice.
I think Joe is in need of a cleaning!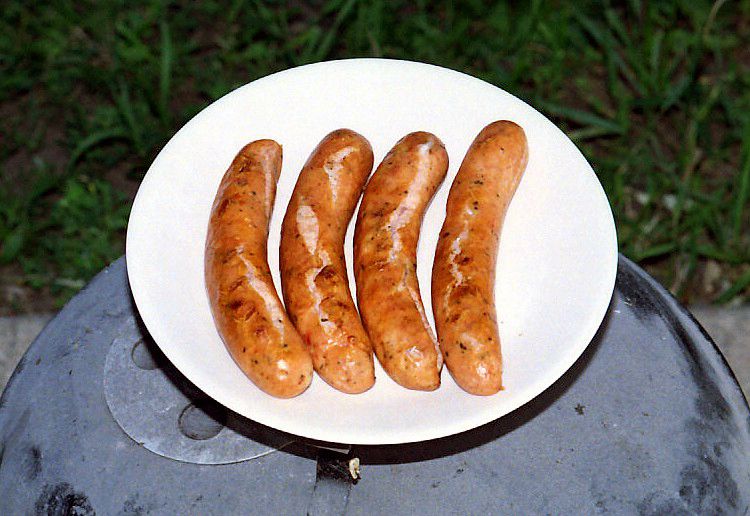 Size-wise the sausages matched up with regular hot dog buns, so that's what I used. The flavors of the Canadian bacon and Swiss cheese were good definitely noticeable until I added mustard, which made them harder to detect. But I gotta have my mustard!
I think the package was $3.59 so the sausages are a little pricier than regular hot dogs, but not so expensive as to discourage me from buying them again.
Brad