Since it was just the 2 of us we thought a simple steak dinner would hit the spot.
Even though there are some porterhouses and t-bones in the freezer I decided on a sirloin because the last one had turned out well.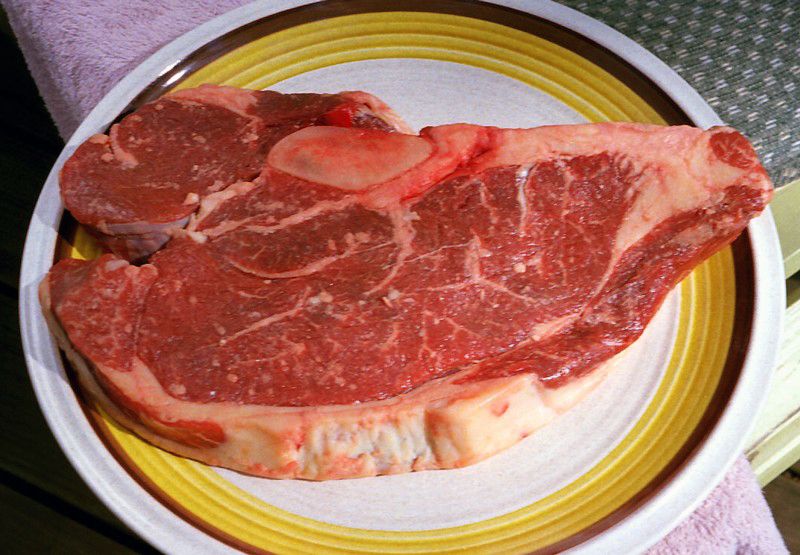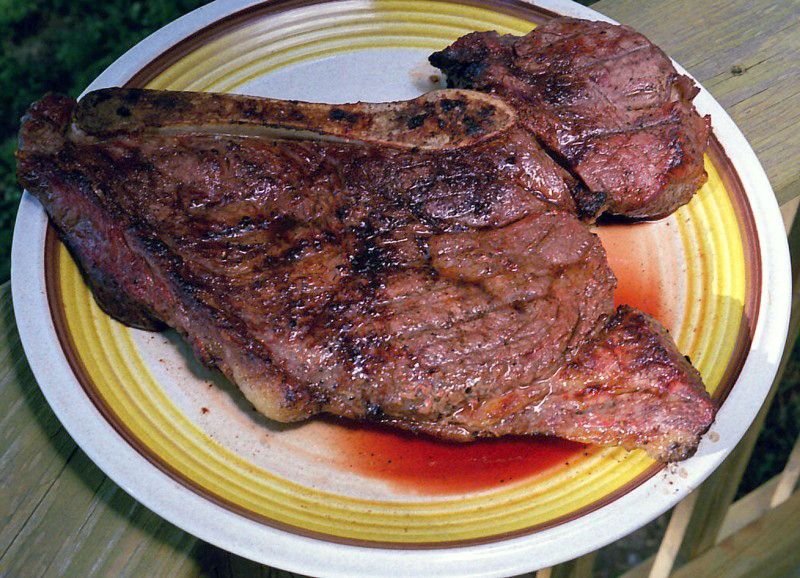 While we were in the grocery store on Saturday
Mrs. SC
picked out some broccoli and mushrooms so I mixed them with some salt, pepper, and sesame oil and put them in the grill basket. But unlike previous cooks I went with less heat and put the cover on the grill, which gave less charring and more even cooking...although I kinda missed the crispy florets.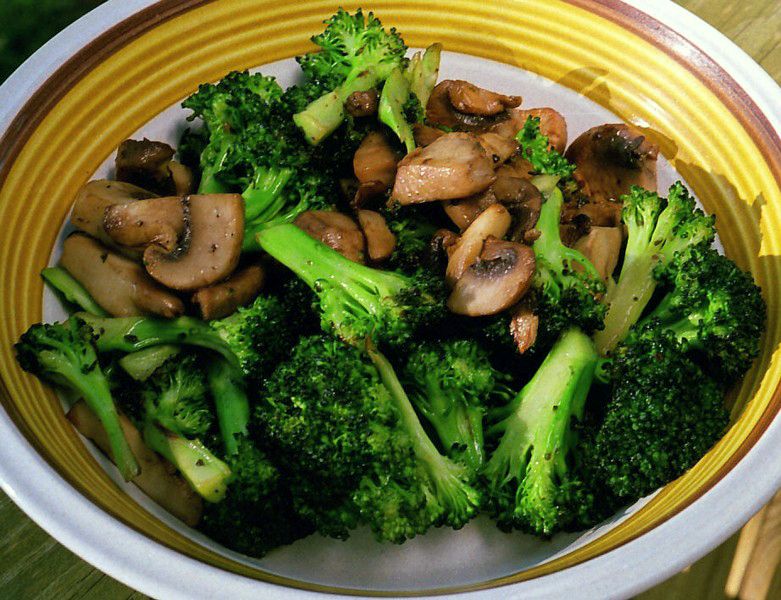 French fries. Hash browns. Au gratin. Potatoes in just about any form go well with a steak but when it comes down to brass tacks I'll take a baked Russet every time.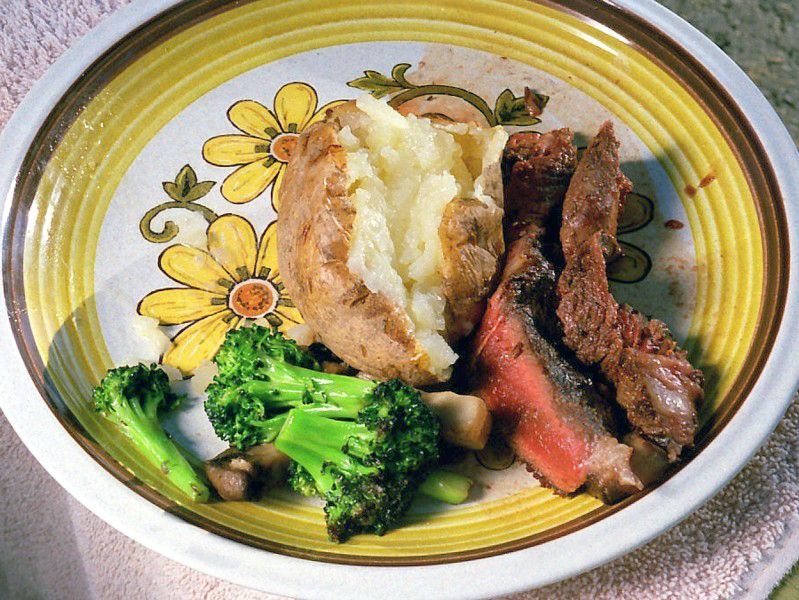 Brad