I decided to give the Egg the night off. I had a craving for fried shrimp and I just had to satisfy it.
Used my propane burner and got my oil heated up to 350F.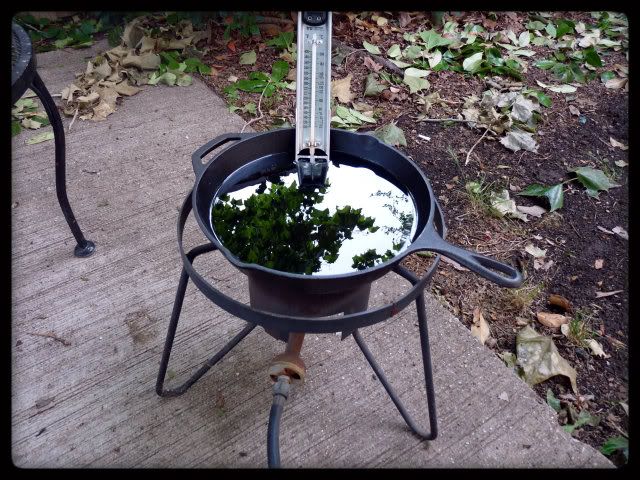 Used some Zatarian's Seasoned Shrimp Fri and battered up some 'shrooms for an appetizer
Turned out sooo good!!
Then I used some Louisiana Hushpuppy mix, added in a diced jalapeno and fried those up as well.
Not so good, kind of bland and dry, but they looked great. Next up it was the shrimp
Finally plated it up with some Bombay Salad (from a restaurant called King's Inn in Baffin Bay, Texas) that my wife loves and whipped up.
Felt bad for my Egg, but I had a craving. And I got plans to fire her up tonight, so she's not too mad at me....I hope.