Started off this week being sick, so I haven't been posting as much. Tuesday night, I decided to cook up a double batch of chicken breasts since I still wasn't feeling good, but wanted some healthy options for eating on during the week. Half got just a basic marinade of Italian dressing along with some Fiesta Fajita seasonings, the other half got Lou Malnati's Sweet Vinaigrette that my secret santa sent me. Figured that would get us at least 2 meals.
Chicken for fajitas, didn't get any plated up pics.
Lou Malnati's chicken with some rice and hominy (i do not like hominy, I discovered)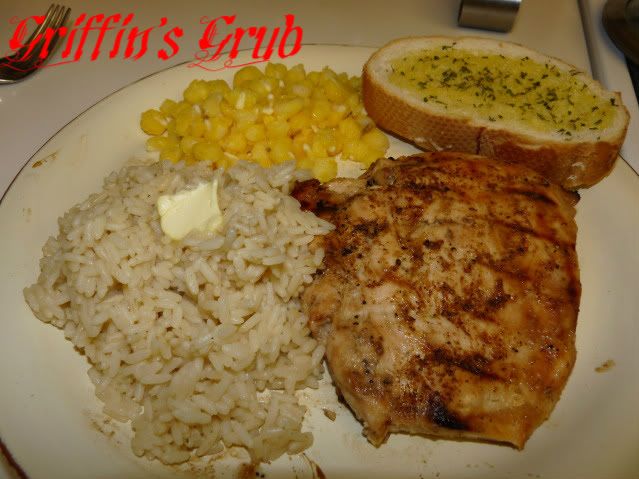 Rest of the write up is
Here
BTW...I've lost almost 10 pounds this week. Could be the eating less and eating better, or being sick or a combo of both, who knows? But I'm excited.