I so enjoy a carne asada dinner. I wanted to incorporate this idea into a burger and experience all the flavors bursting forth in my mouth.
I had some prep work to do first. I made up a new batch or refried beans. Ain't nuttin' like homemade, and I just wuv my recipe for them. (Picture taken before beans finished reducing).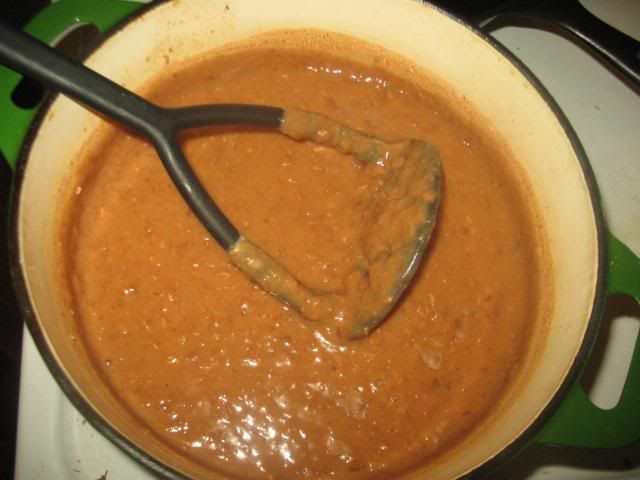 Next up, I had to make some fresh salsa. Delicious! So far, so good.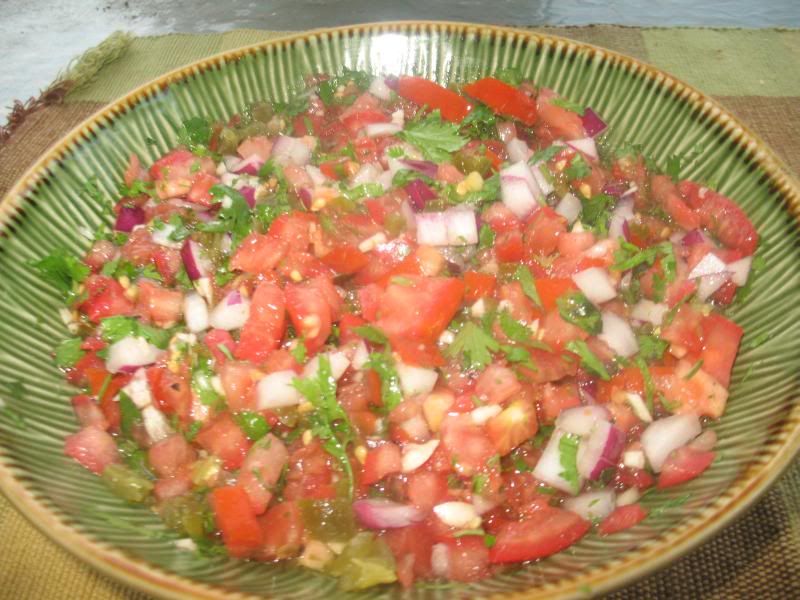 Okay, here's where the carne asada part comes in. It all begins with rub and marinade. I began with a 1/3 lb very lean ground chuck paddy. My rub of choice is Chef Merito's. That is just carne asada rub done right-- not too salty, and with a citrusy kind of accent to it that just explodes with fabulous flavors.
Worked in the rub, and added olive oil and fresh squeezed orange. Let it refrigerate overnight.
Grilled the paddy over the soft, glowing embers of mosquito lump, adding yet another bite of lavor.
Here we go, time to build. Used some of the refried beans as a spread on one of the buns. Topped with queso fresco ("fresh cheese"). For those who do not know, queso fresco is a crumbly cheese with a taste that is reminiscient of cottage or maybe even a little montery jack cheese. Whatever, that cheese goes with refried beans like steak and taters.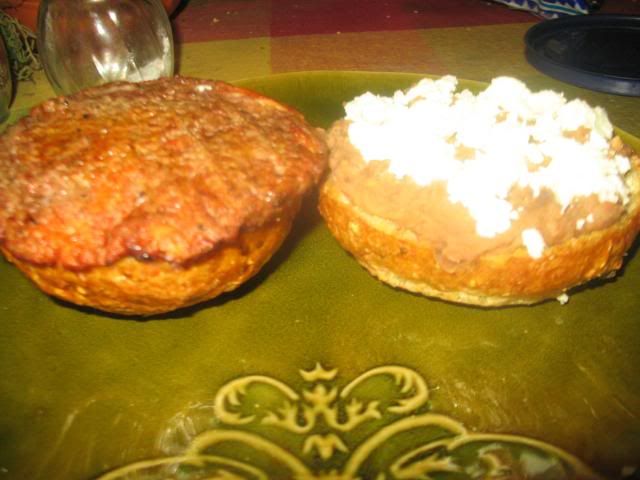 Then follows the paddy and salsa topping.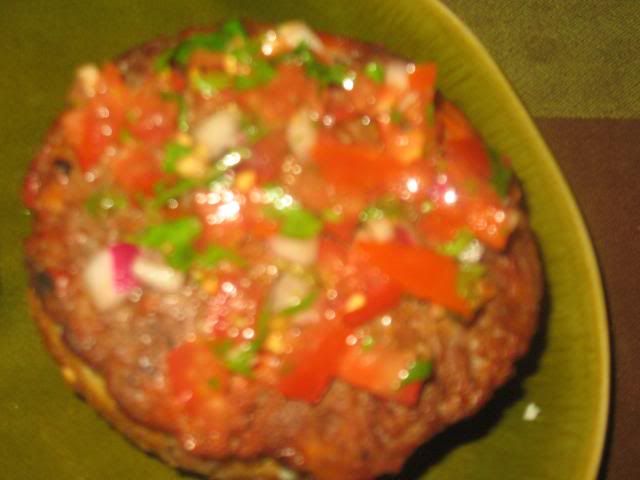 Now all we've got to do is top it with a red cabbage cole slaw and plate it. Used a 7-grain roll. Accompanied by baked organic blue corn tortilla chips, with plenty of remaining salsa to dip from.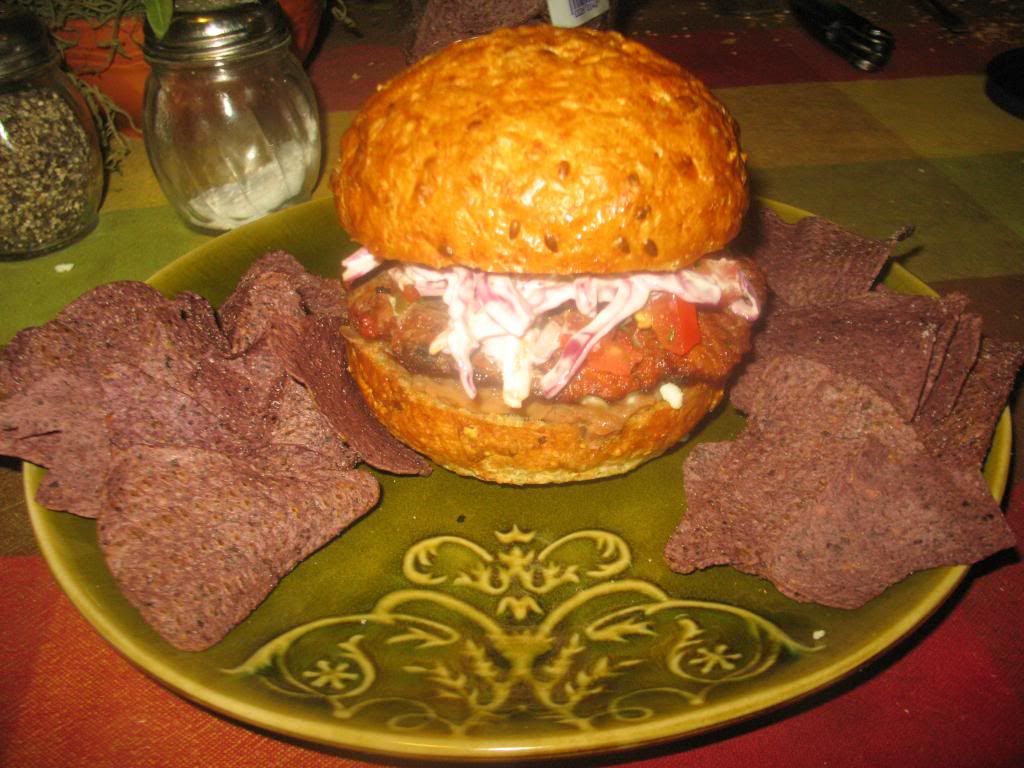 For dessert, I enjoyed some sliced homegrown orange seasoned with "true" Ceylon cinnamon and some raspberries. Wow!-- all the different flavors still keep exploding!
Lastly, I cannot fail to give mention to a most enjoyable glass of Hearty Burgundy.