It is not all that often that I get to indulge in "luxury?" foods nowadays. Now and then, I just have to get my fix.
I began this burger with a very lean, freshly ground chuck (nice to know a friendly butcher). Then I marinated the 1/3 lb paddy in olive oil, aged balsamic vinegar, and mined garlic for 4 hours. (I waited till it hit the grill before I seasoned it with coarse ground s&p).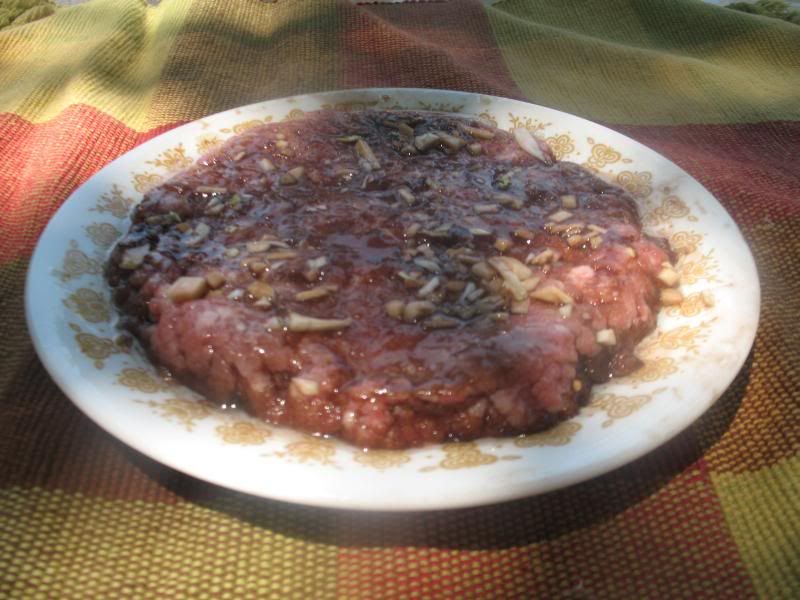 I present the toppings-- red cabbage, tomatoes, pickles, red onion, and Deluxe American cheese.
Off to the pit. I chose to grill this burger indirect over medium low heat, about 12 minutes per side.
Brushed the buns with olive oil and melted the cheese. The roll came out nice and crisp.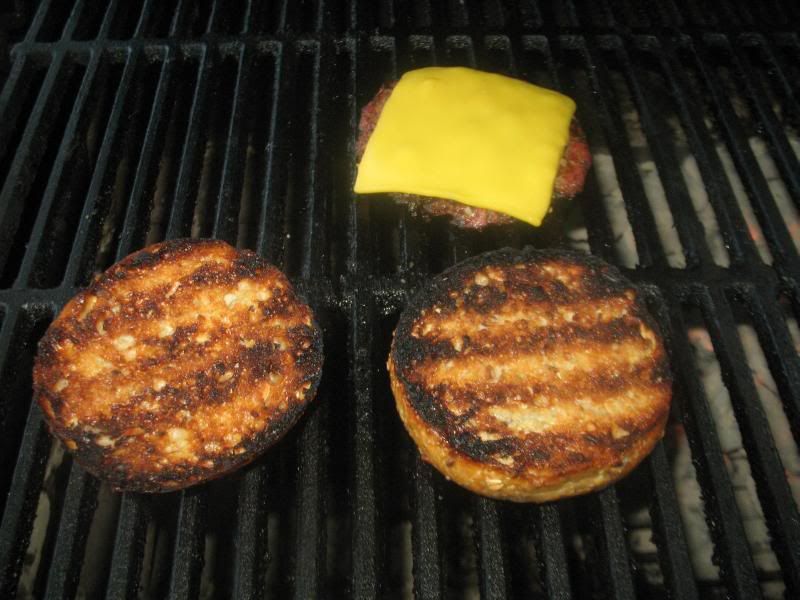 Time to assemble and plate. The roll is a hearty and wholesome 7-grain. For "secret sauce," I went with the Lea & Perrins Classic THICK sauce--pours like a steak sauce, and lends fantastic flavor to a burger. So I got my burger and fry fix, and this one was absolutely delicious.