I generally like my barbecue to have a definite smoky taste and a lot of places don't have quite enough for me, but Fat Jack's in Monona, Wisconsin does and my wife and I ate there the Tuesday before Christmas.
For at least 20 years Tuesdays and Thursdays have been nights for all-you-can-eat chicken and spare ribs. The price now is $11.95 and when I first moved up here I think it was either $8.95 or $9.95...still an outstanding deal IMO. Then again, maybe if they charged a little more they could fix the sign. Am I the only person that thinks "Jack" bears a resemblance to our own Bob-BQN?:lol: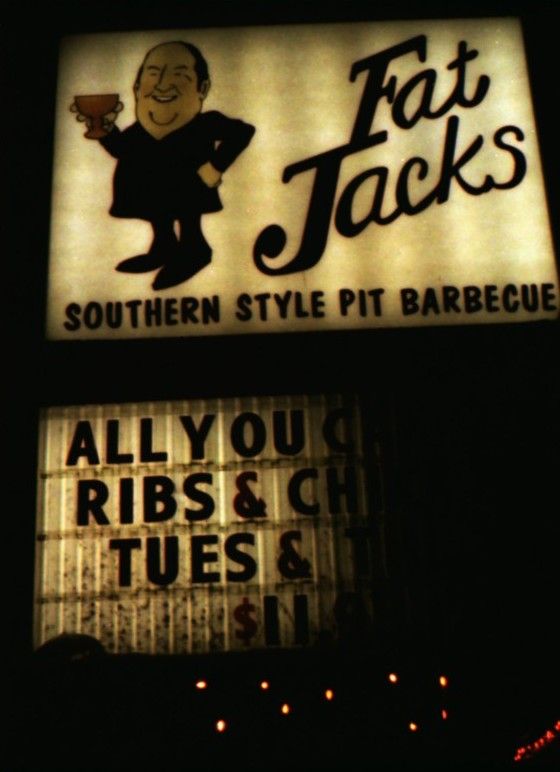 There are booths and tables, lots of natural wood, and plenty of Wisconsin-related memorabilia. Too bad those aren't current prices!
Potato wedges, beans, and coleslaw round out the order. Years ago this was just the beginning for me...nowadays I can't even get through the initial serving. Doggie bags are OK for the first plate but not on reorders, which is a very smart policy.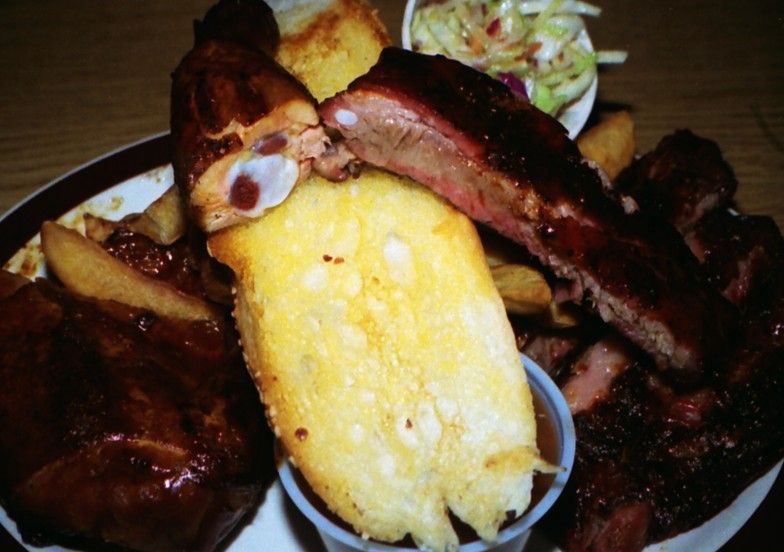 That pink meat means it's undercooked, right?:wink: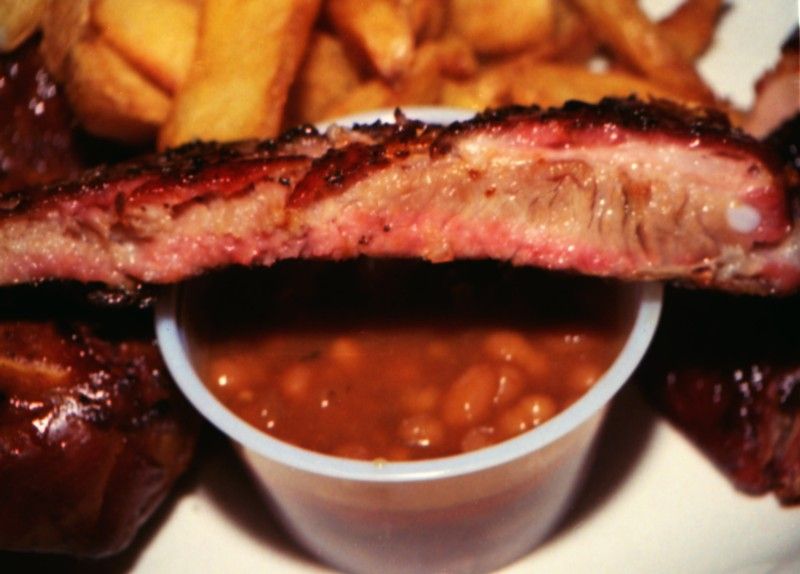 My wife ordered the regular back rib dinner. FJ's serves back ribs with a sweeter sauce while the spare ribs have a citrus glaze and are dry and crusty in comparison. Personally, I prefer the spares by a long shot...I think I've ordered the backs maybe once over the years.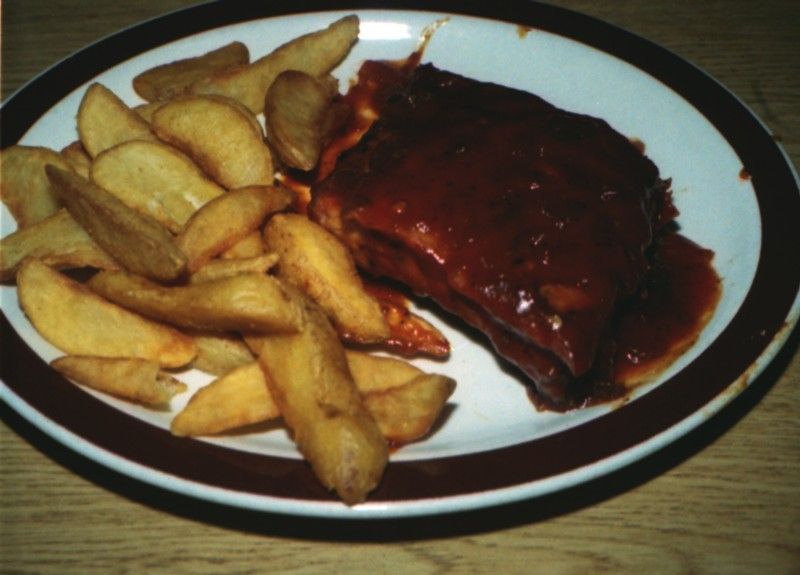 I'm sure that some form of cold tea is on the menu but I need a beer with barbecue, and Sprecher Black Bavarian is one of my favorites.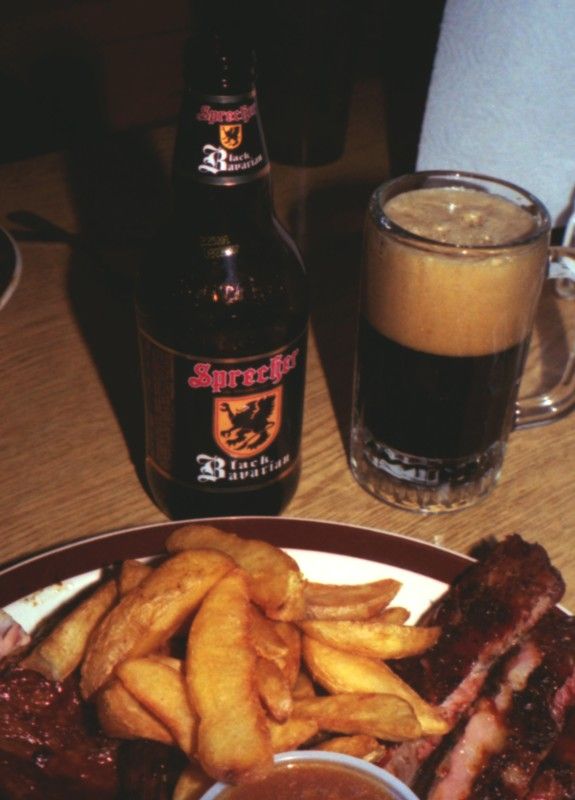 Sometimes the chicken can be a little dry but this night it was just fine. I honestly don't think I've ever had a bad meal at Fat Jack's although some have been better than others.
Brad