Otherwise known as "Serbian Stuffed Pork Loin", it's a recipe in
Planet Barbecue
and I cooked it for dinner last Monday.
It starts with a piece of pork loin butterflied lengthwise; the one I used weighed about 2-1/4 pounds. I also pounded it thin and then brined it for about 4 hours.
It's stuffed with bacon, ham, and cheese, and that's mustard on the uncovered half. It's definitely a good idea to use a fairly lean bacon and it helps to cook it a little bit ahead of time.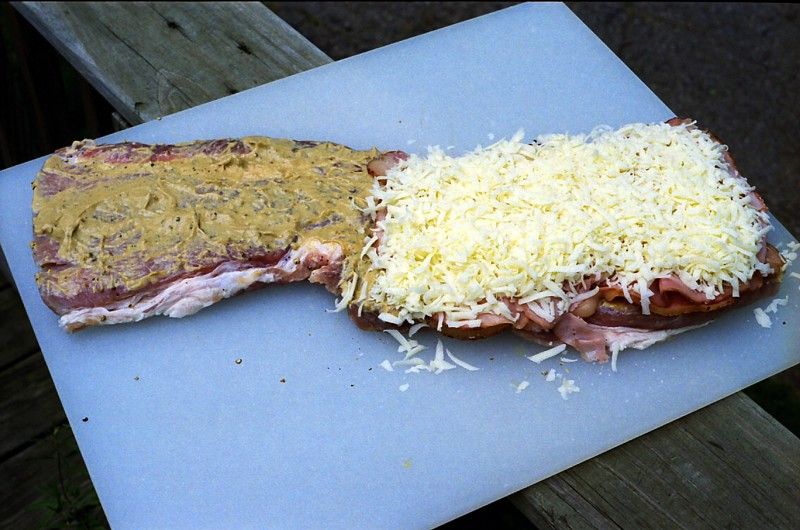 My 15-year-old asked if I was making a "heart attack meat sandwich", and I guess it does look a little like a sub/hoagie!
The recommended side dish is a cucumber salad and Mrs. O took care of that while I grilled the meat.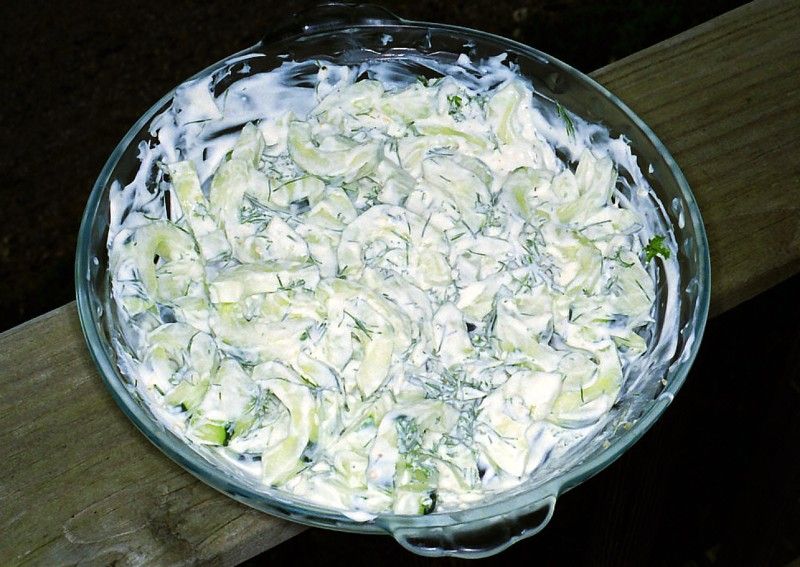 It doesn't take all that long to grill (I think it was about a 1-beer job
) and I took the loin to the just-barely-done stage. I probably should've pounded it just a little thinner.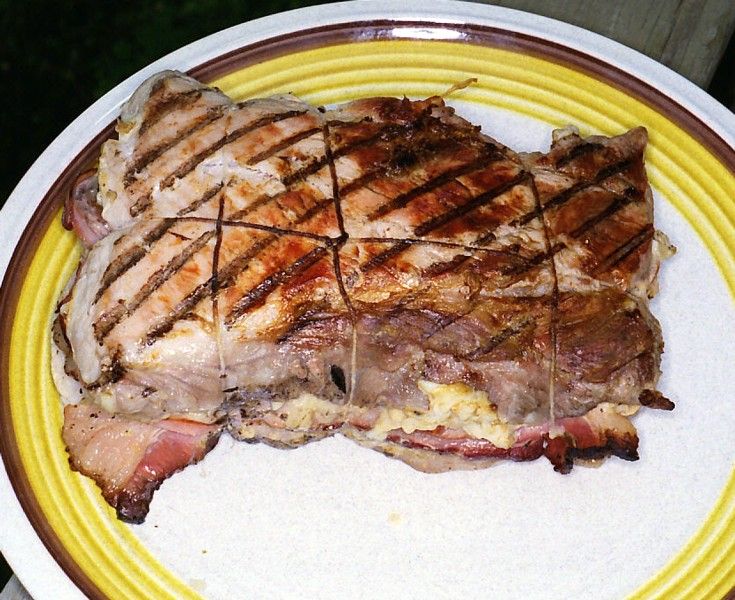 The local corn crop is just now starting to come in so I put a half-dozen ears on the grill. It probably wouldn't have hurt to let them grow for a couple more days but they were still just fine...like the first corn of the season always is!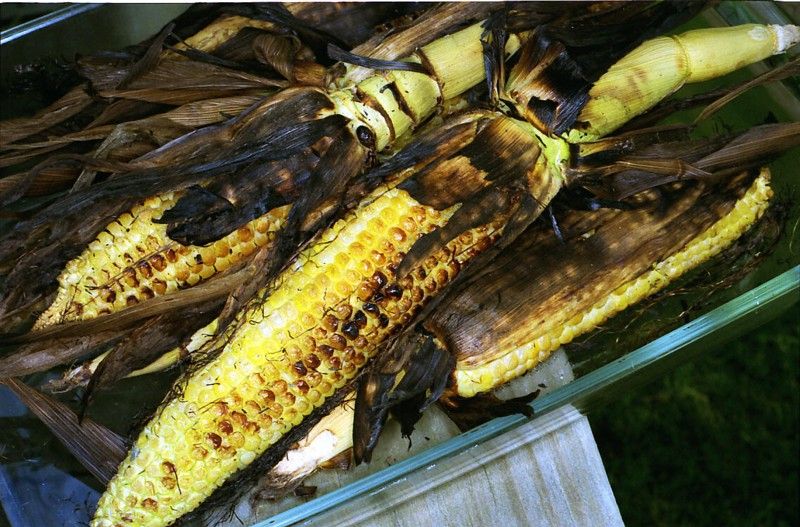 The loin tasted great and while the mustard is optional I think it's a great contrast to the richness of the cheese and bacon fat. The only down side was that after cutting it fell apart, but that also makes it easier to see how it looks inside. Fortunately there've been enough leftovers for lunches this week!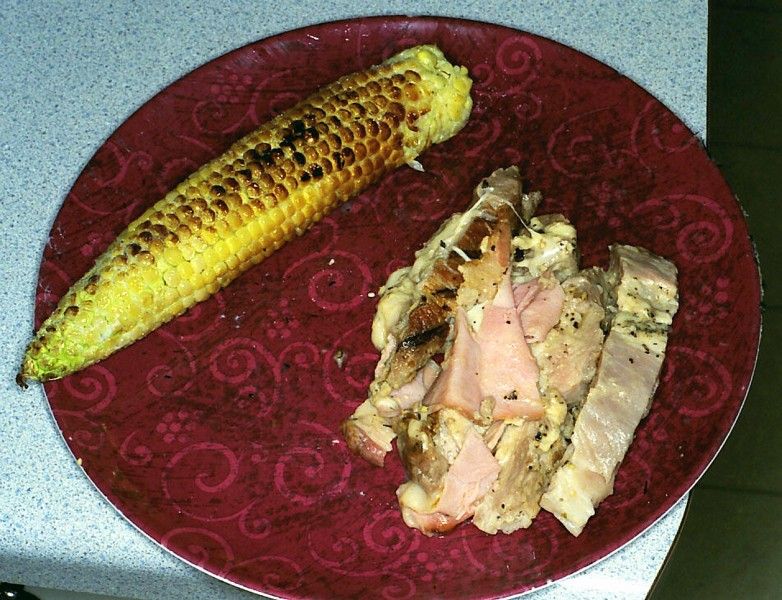 Brad