Pork chop calzones were featured on a Primal Grill episode this season and after looking it up online I learned that the recipe can also be found on page 134 of "How To Grill".
I picked up some butterflied loin chops and brined them for about 4 hours in salt water.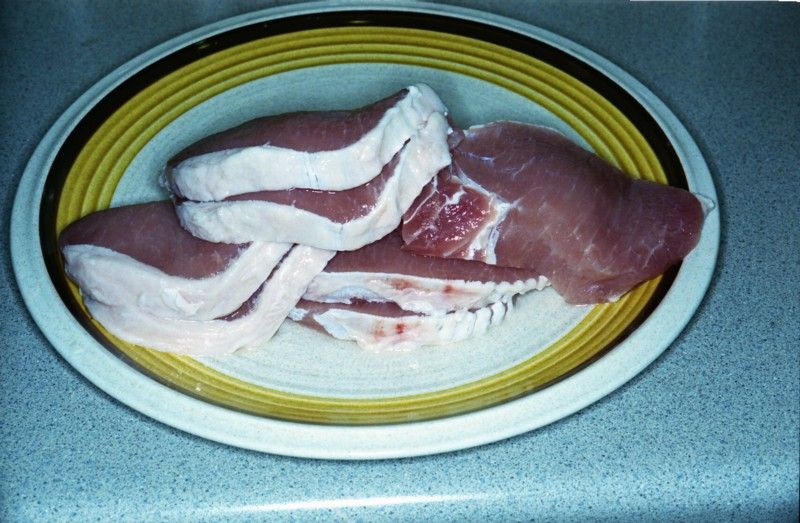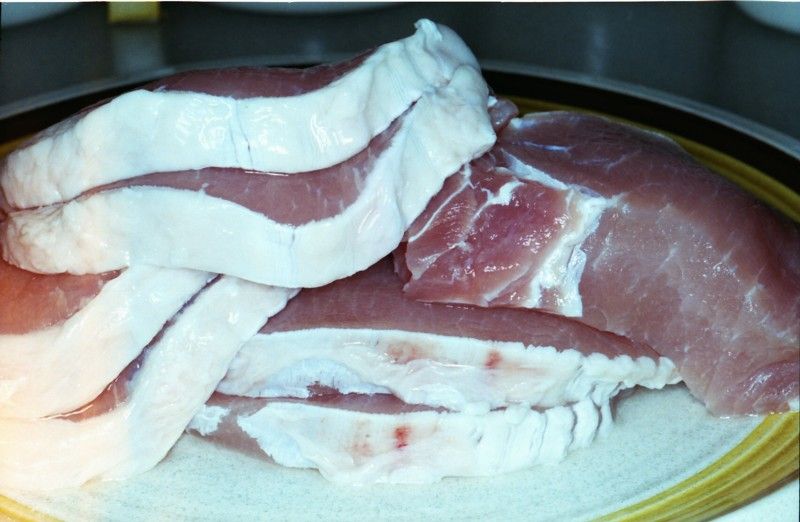 The Jones Farm smoked ham came from the packaged meat case and the Bel Gioso provolone and Scott Petersen pepperoni came from the deli counter.
Stuffed and ready to go. Because the chops had been brined I didn't season them with any additional salt but I did use fresh pepper.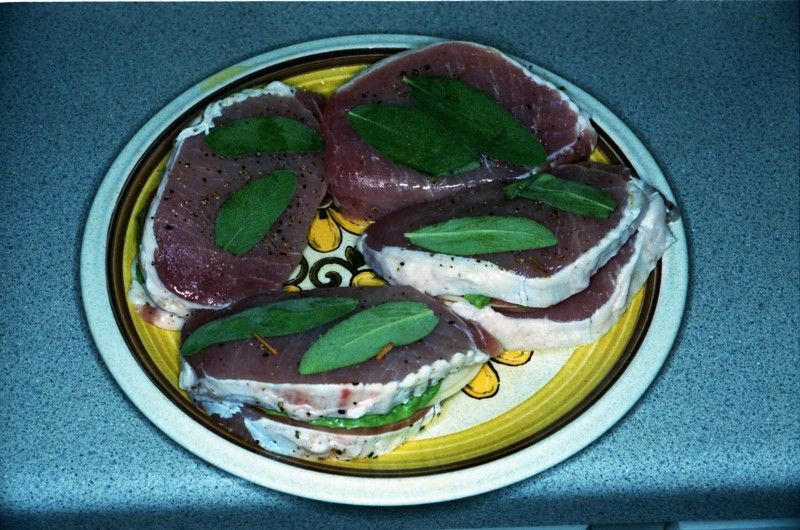 Nicely cooked, complete with the HCOGM.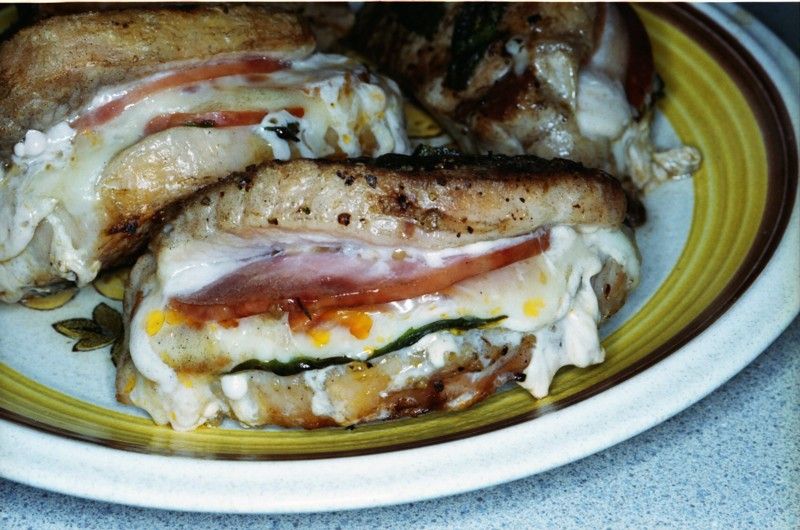 A cross-section showing the different layers, and one that's been deconstructed a little bit.
The brining really helped keep the pork moist and the cheese, pepperoni, smoked ham, and herbs really kicked up the flavor. Originally I had wanted to use fattier chops but in hindsight that might've been a little overkill because the pepperoni rendered a fair amount of fat as it cooked.
Brad