With Mrs. Chicken and I being empty-nesters for a couple of weeks, last Thursday I decided to make dinner a little nicer than usual by grilling a couple of rib steaks.
I remember that years ago many restaurants used little wooden paddles that indicated a steak's doneness and sometimes they were used to pin onion rings to the meat, but since I don't have any of those paddles I had to use wooden skewers instead. On the plus side they were very handy for some mushrooms as well!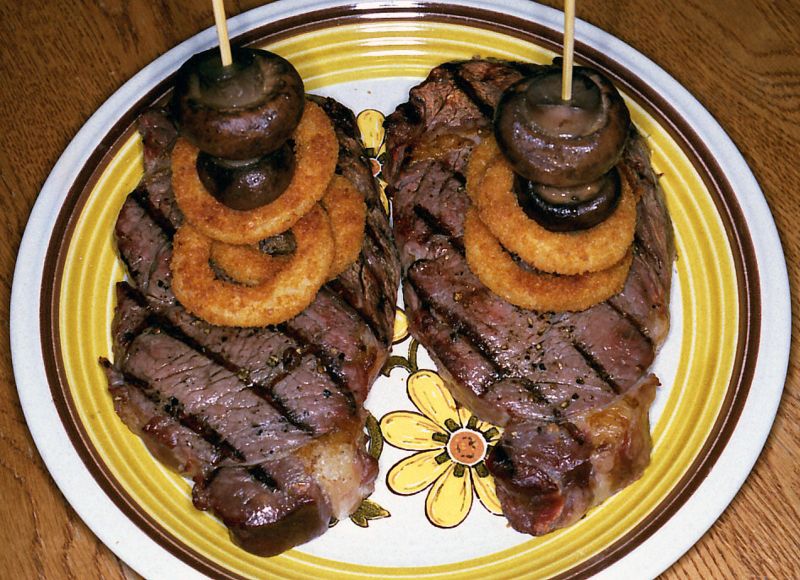 The only paddles I'd need would be the "Rare" ones!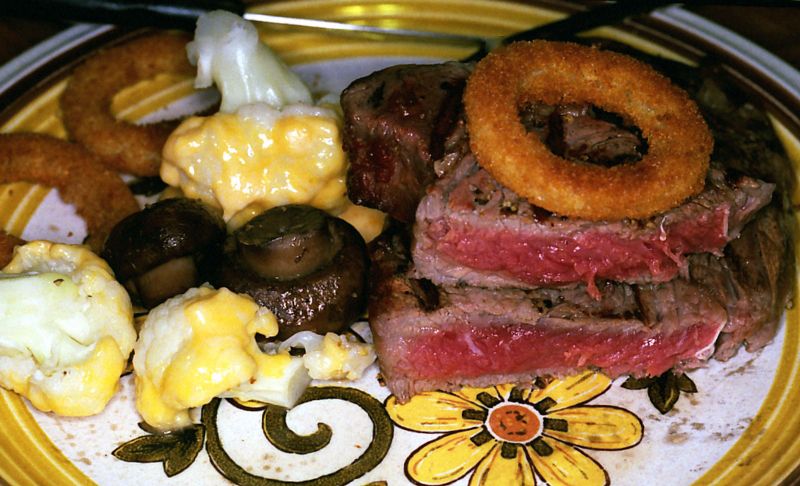 We definitely eat better when the kids aren't around!