Last weekend I picked up my annual (and probably final) split beef half and really had to work to get it all into the freezers, so I pulled out a rump roast to make for Sunday supper and weekday lunches. However, it actually turned out to be a combination of 2 roasts so I rotisseried the larger one and simply sliced the smaller one and cooked it in a pan for breakfast.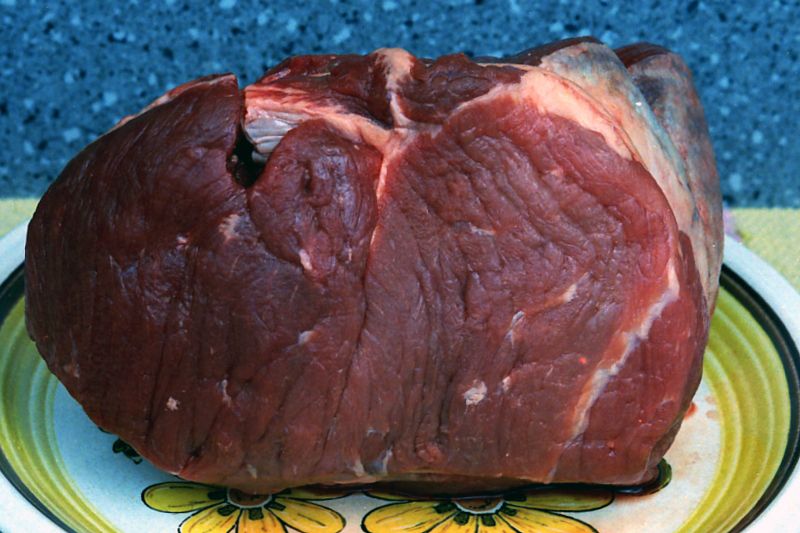 I seasoned the larger roast with salt and pepper, wrapped it with bacon, and cooked it over charcoal until the internal temp hit 120. The bacon got nice and crisp and the second photo shows the effect it had on the roast.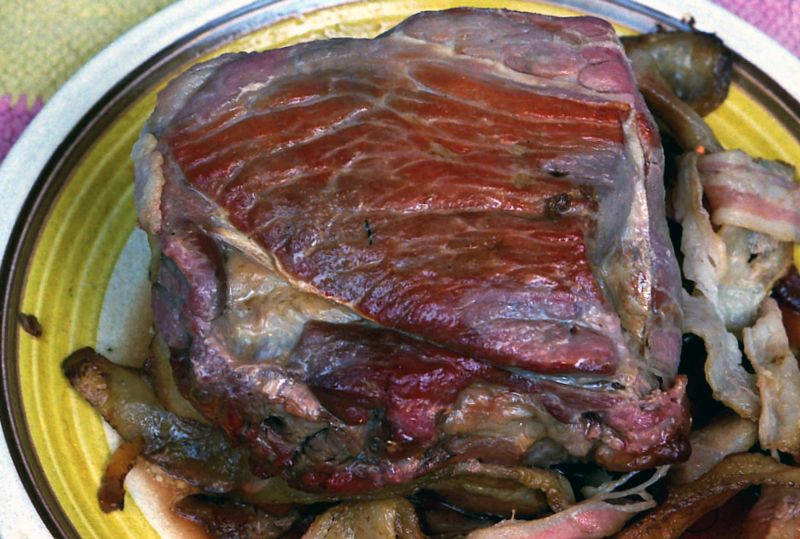 For tougher roasts a thin slice is a must, so I used the el cheapo Chinese slicer I bought a number of years ago. The meat was nice and moist and definitely not overdone, and made for a lot of good sandwiches. For supper we had the beef on burger buns with a mayo & horseradish sauce and for lunches I ate it on rye with yellow mustard, and it was great either way. Plus the bacon was a nice extra!