One the recipes in
Ribs! Ribs! Ribs!
is
Deviled Country Style Ribs
and while I'd looked it over several times, this past Monday was the first time I'd given it a try. On first glance it seems a little complicated and labor-intensive, but if everything's organized and planned it's not that bad at all.
I started by salting the CSRs on Saturday. The recipe calls for brining but these ribs were so nicely marbled I figured they would stay plenty moist.
First the ribs go into the mustard-based paste and then they're rolled in bread crumbs. I used panko crumbs because I'd never used them before and they weren't as expensive as I thought they might be.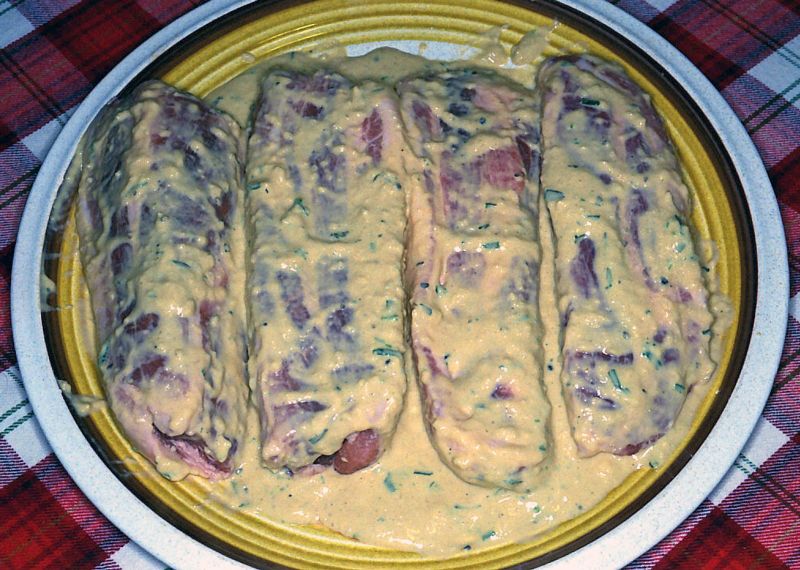 The ribs were grilled indirect until the internal temp reached 160 or so. I didn't use any smoke wood; otherwise, I think the crumb coating would've picked up a lot more color.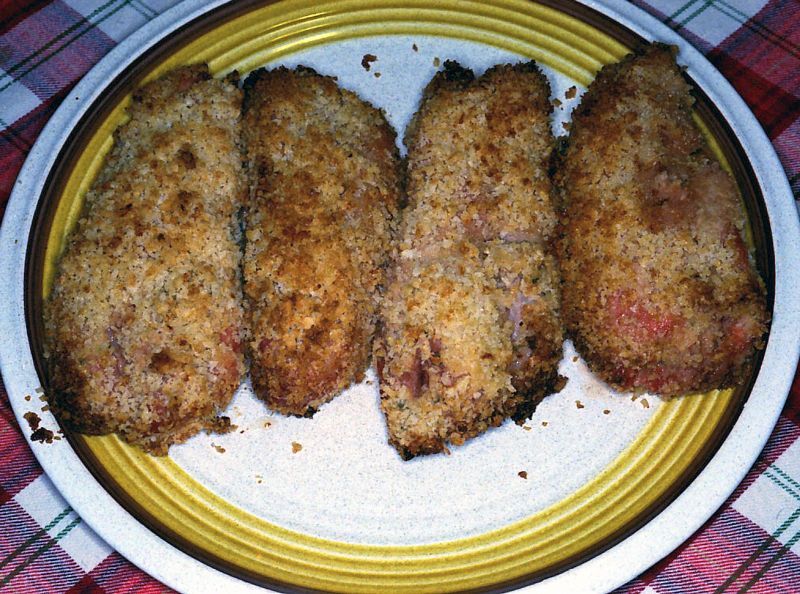 As I'd hoped, the ribs were nice and moist inside and the "devil paste" added some good flavor. It contains some pretty strong aromatic ingredients and when I was making it I wondered about how the finished product would taste, but it mellowed nicely during the grilling process. I was surprised at how pink the pork was but I suspect it was due partly to the salt.