Awhile back I'd bought a package of Burger's "bacon for seasoning" so over the weekend I decided to use it for some burgers. I can't find the actual product on the website but
this
might be pretty close.
I took a few pieces and diced and browned them.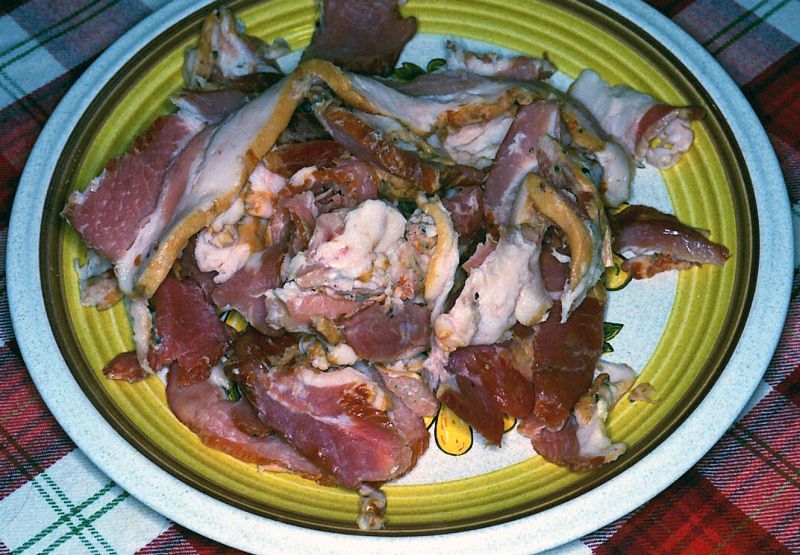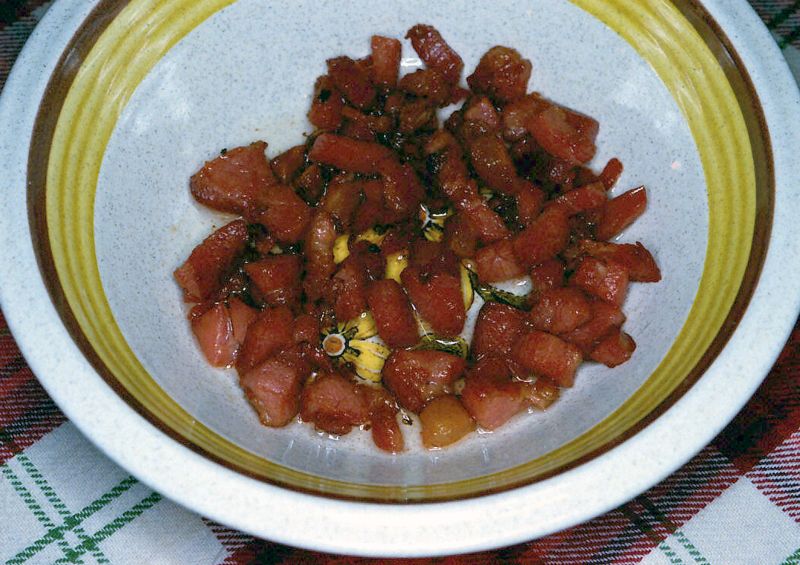 I grated up a pile (I went by sight and didn't actually measure) of parmesan cheese, mixed it and the bacon into a pound of ground beef, and formed the result into 3 patties.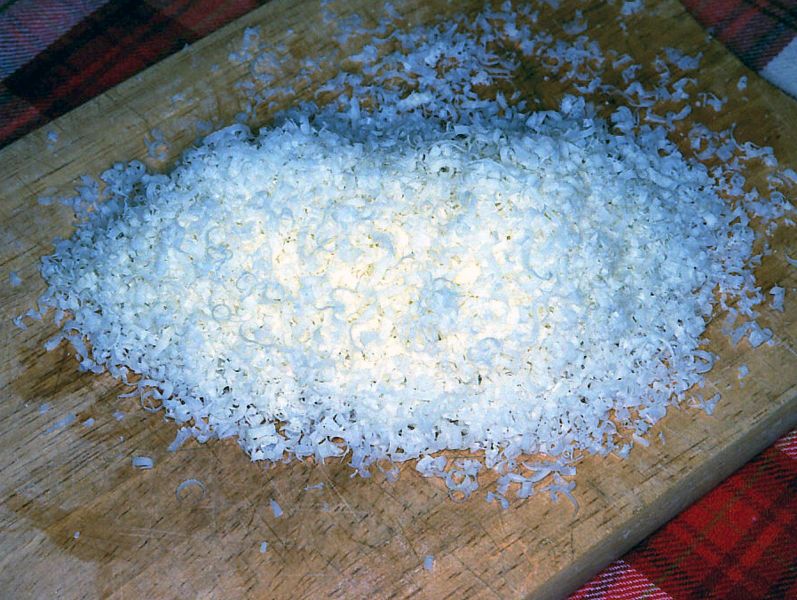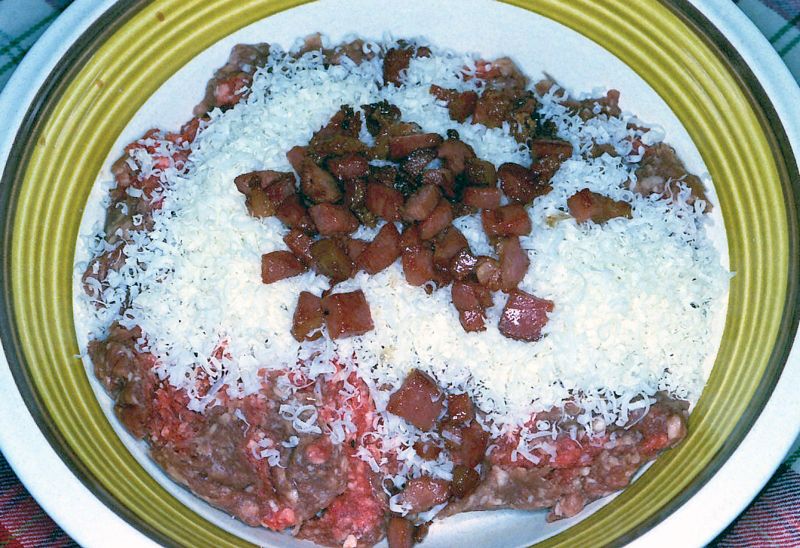 I chose to grill the patties over a medium direct fire and just before they were done I put a piece of provolone cheese on each. There were only 3 pieces of provolone in the package, which is how I decided to make 3 burgers.
The salt from the bacon and parmesan were more that enough to season the meat, and the cheese added a subtle flavor that was a little tangy/sharp. The nice thing about a grated hard cheese is that it's less likely to melt out during the cooking process.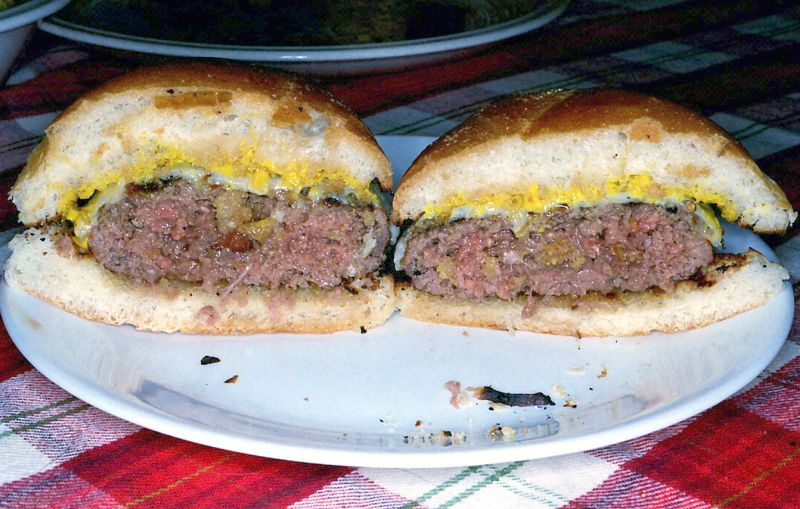 The next morning I decided to cook up the rest of the bacon for breakfast and I learned why it was packaged as "bacon for seasoning": it was significantly more salty than regular bacon! In fact, it was salty to the point where I could only eat a little bit, but in the burgers the salt dissipated nicely.