Ever have one of those nights where you just can't decide what to do with something that's already been defrosted? Earlier this week I had some chicken thighs that needed to be cooked and I just didn't feel like tackling a recipe, so after thinking about things a bit I decided to slop them with some soy sauce and then treat one half to some hot sauce and the other to the last dregs of a bottle of sesame oil.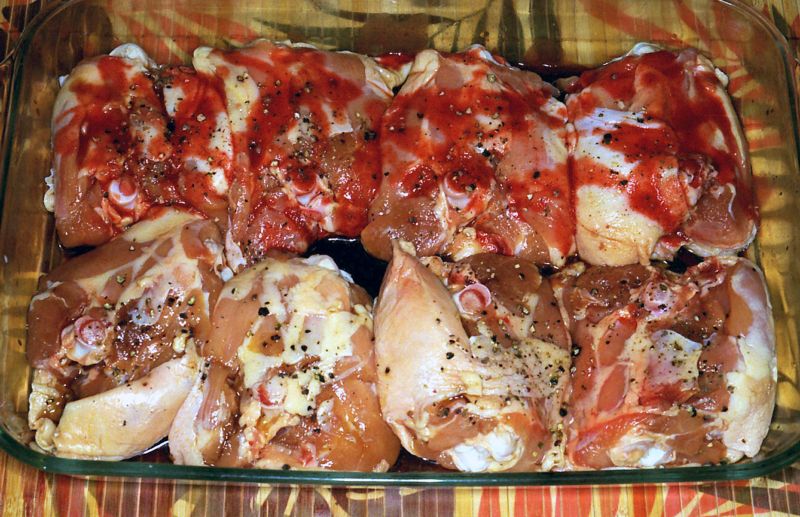 They sat in the fridge for 24 hours and then I started them skin-down directly over the coals. After about 5 minutes I flipped them and moved them to indirect heat. I didn't get an exact reading but based on the way the thermometer needle went flying past 350 I'm guessing they cooked at 450 or higher.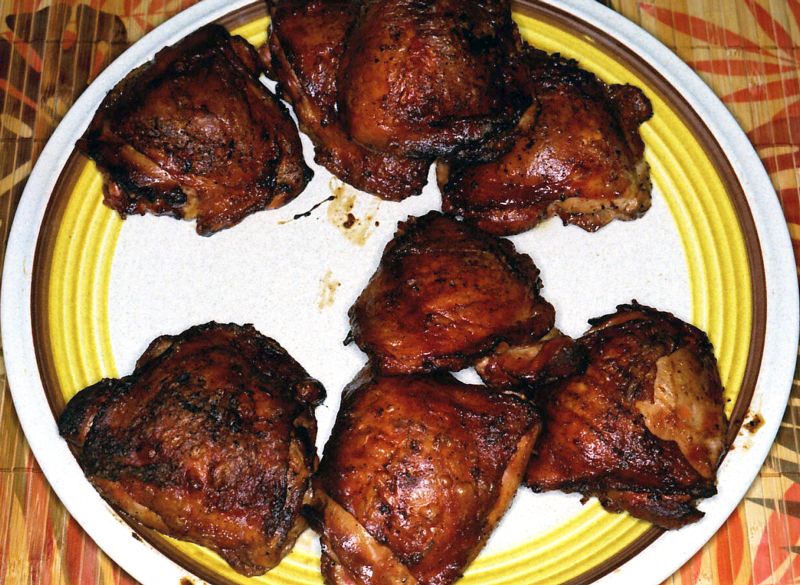 Was the skin crisp? Yes, it was! They turned out pretty good in that they were cooked through and juicy, but I think the higher heat really hurt the flavor of the soy sauce and sesame oil.