Mrs. G wanted something healthy and light last night. Asked if I would just grill some chicken breasts for some salad. Fine by me. Then I 'membered I still had some King's Hawaiian slider buns. I hate letting things go to waste. So a coupla sliders for me and a big ole salad for her. I pounded her chicken breast out till it was a uniform thickness, rubbed it down with some Texas Chicken Tickler and tossed it on the gril at 400F. Went back inside and cut my breast up into smaller slider-like sized pieces and then tossed those on the grill. I don't know if you can really tell that hers was the whole one back in the back.
Love me some King's Hawaiian.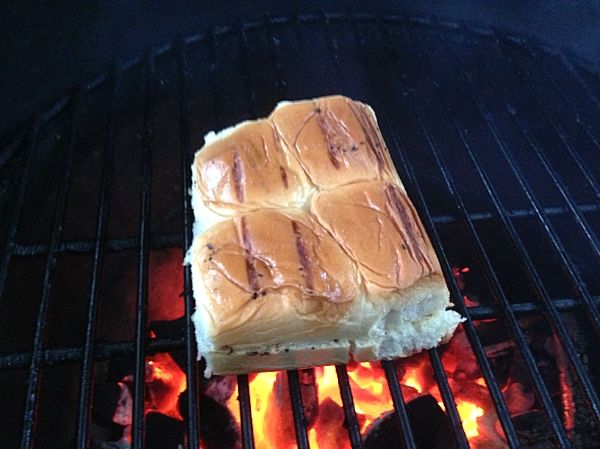 Sliced hers up for the salad.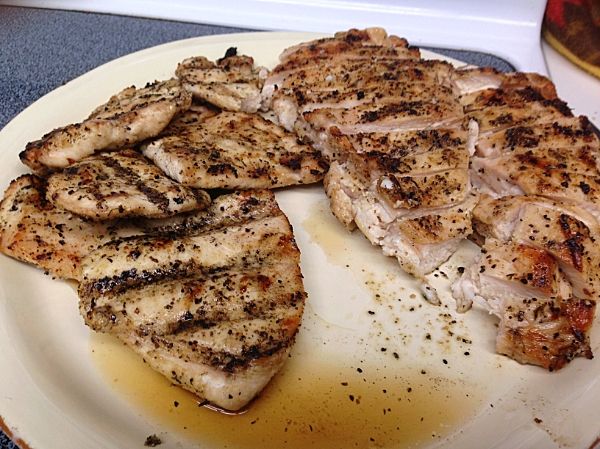 Forgot to mention to her that I was going to do sliders, so she made me a big ole salad as well when I was grillin up the chicken. Ok...I'll just have two sliders and lots of salad then. I'm fine with that.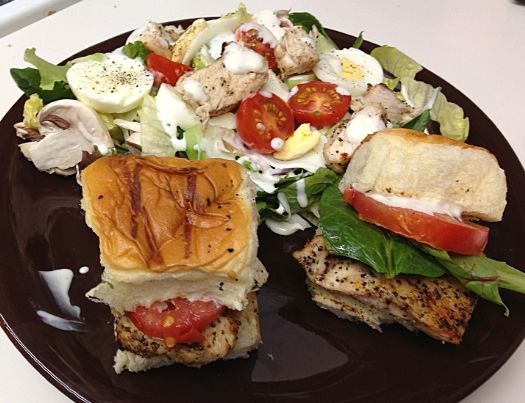 Still got me some chicken left over for lunch as well. Nothing fancy here, but it was nice to get back to the Egg after cooking on the offset all weekend.