This is the result of an idea I'd been kicking around for awhile and finally decided to try this past weekend.
I started with 1-1/2 pounds of ground beef divided about 2:1.
The next step was to form a trench in the larger piece and layer in some lightly cooked bacon, mushrooms, and grated Colby-Jack cheese.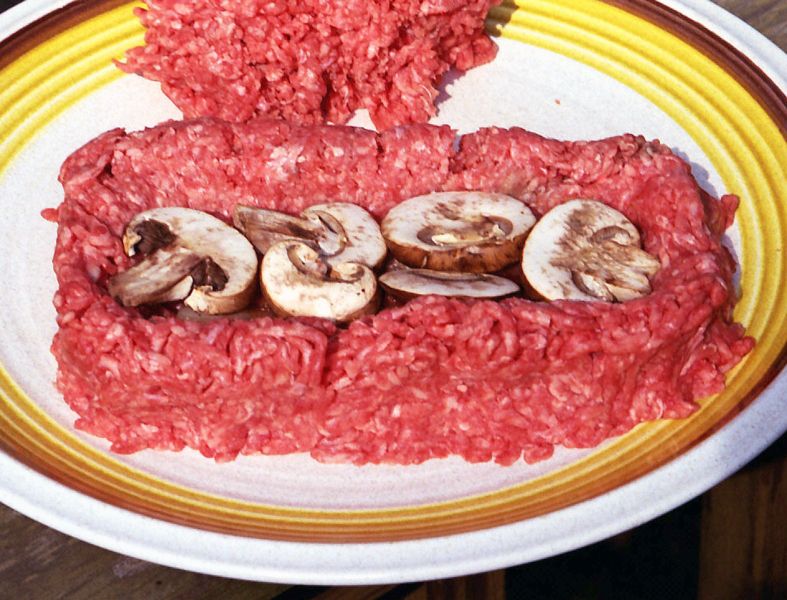 Then I added 2 more strips of bacon, sealed everything with the remaining hamburger, wrapped some bacon around, and brushed the top with some bacon grease.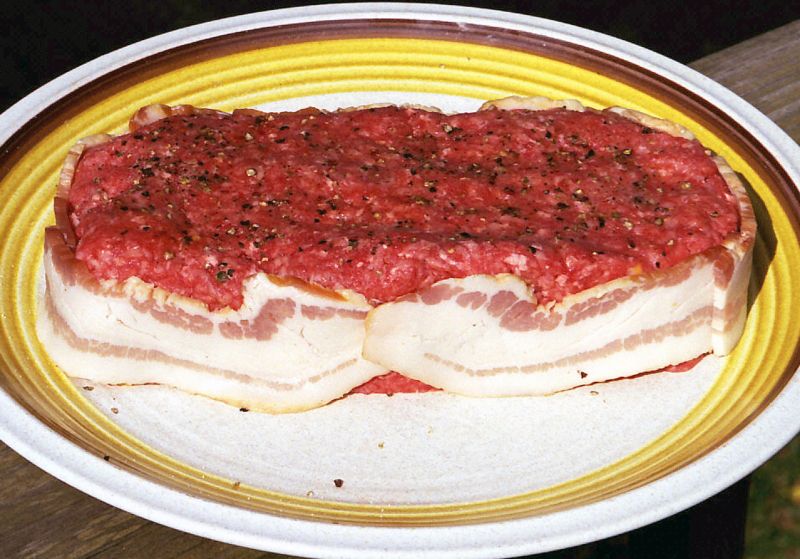 I seared the bottom and top over briquettes and then let it cook indirect with 2 more pieces of Colby-Jack on top, and when it was done I toasted a grocery store mini-baguette to use as the bun.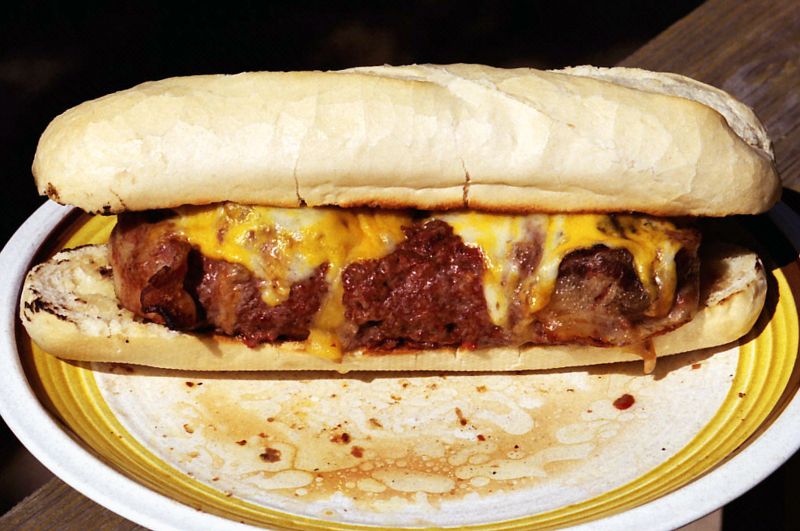 Mmmm...
This was a fun cook and the only part that didn't really turn out as expected was the addition of the mushrooms; they didn't have as much flavor as I was hoping for. If I was to do it again I would've cooked the mushrooms first to concentrate the flavor and also allow me to put more in - should've thought of that beforehand!
Still, it had plenty of cheese and bacon flavor and was enough for 4 people for lunch.