Last week my kids visited my parents and came home with a couple of small eggplant(s?), so for supper Saturday night I grilled one along with the other chuck steak from the chile-lime wing cook.
I salted the slices for an hour to reduce the bitterness, blotted them with paper towels, and topped them with olive oil (they really soaked it up), dried oregano, and dried basil.
It didn't take more than 4 or 5 minutes per side to cook them, and they were quite done. The sun's going down a lot earlier these days...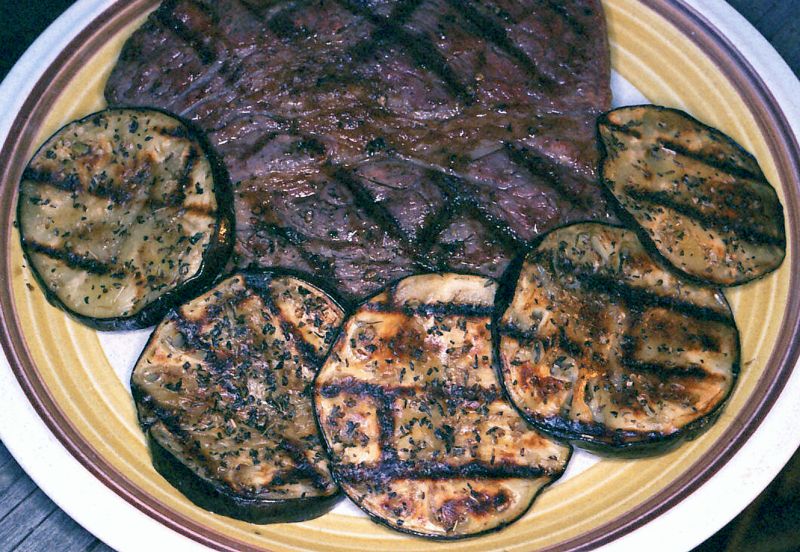 Normally I don't care for eggplant but I'll eat it if it's been grilled. It didn't have a lot of flavor and frankly I think I tasted the oil and herbs more than anything, but the texture wasn't bad so I ate several slices while Mrs. Chicken finished the rest and said I did a good job.