I made some smoked Andouille and I wanted to share the process with everyone. Making sausage is fun and you don't necessarily need a lot of expensive equipment. I'll put the particulars of the process after the photos.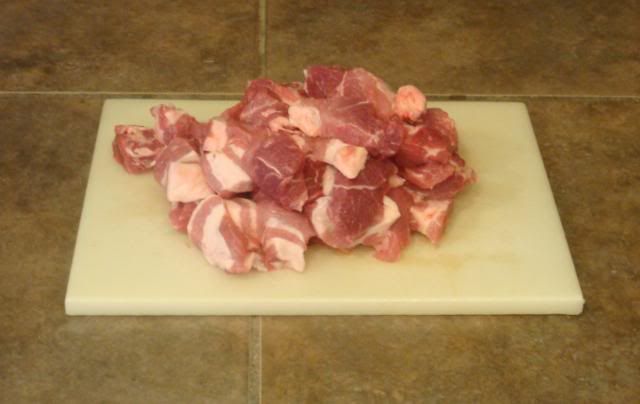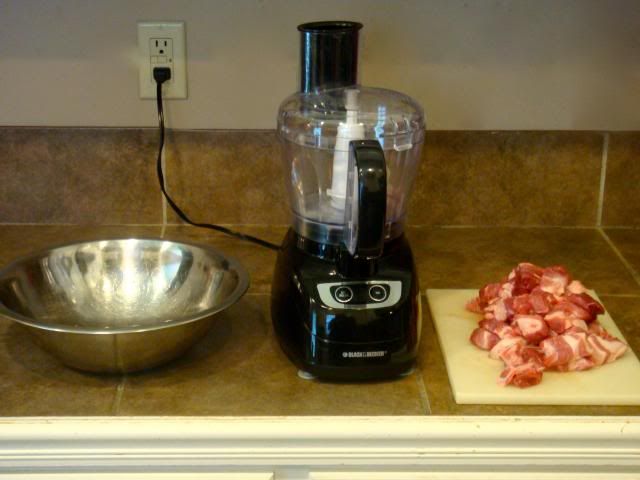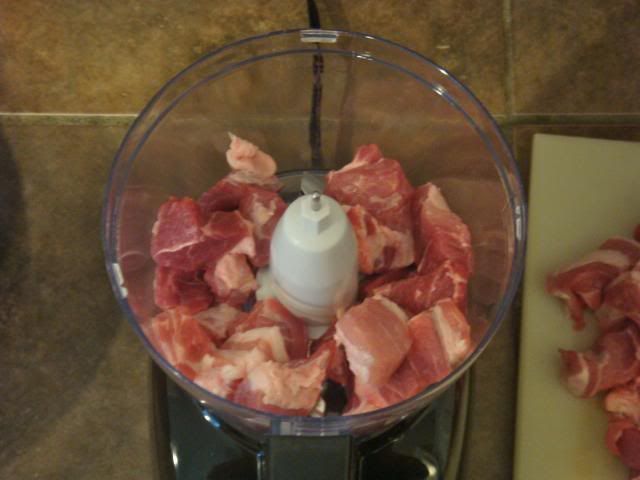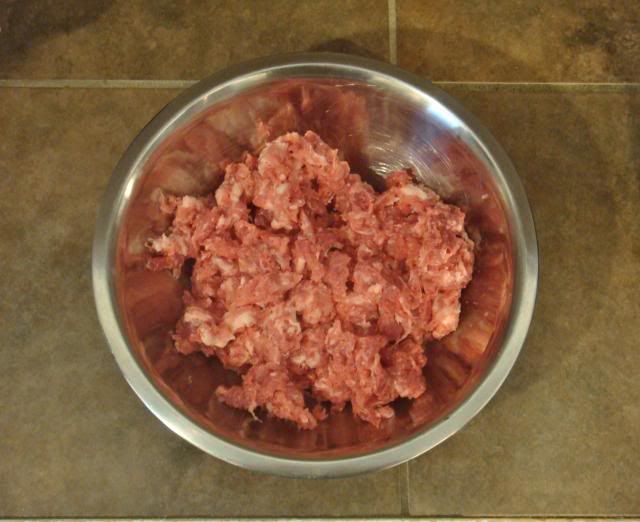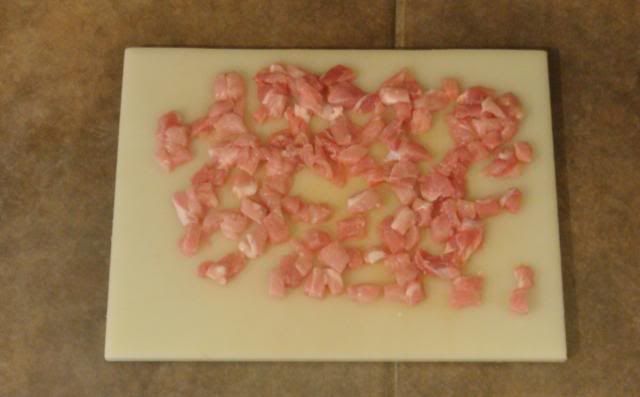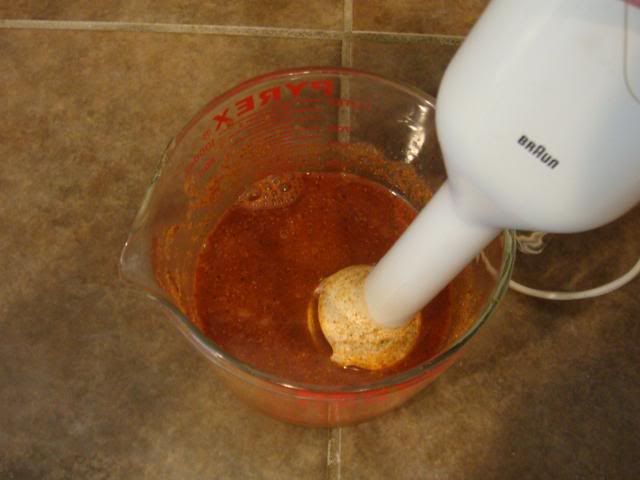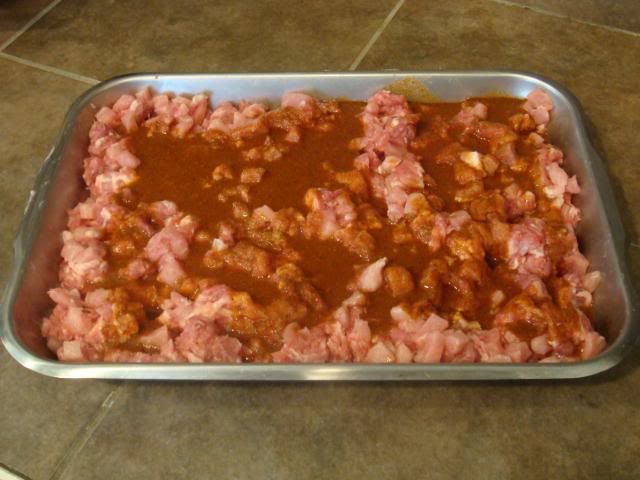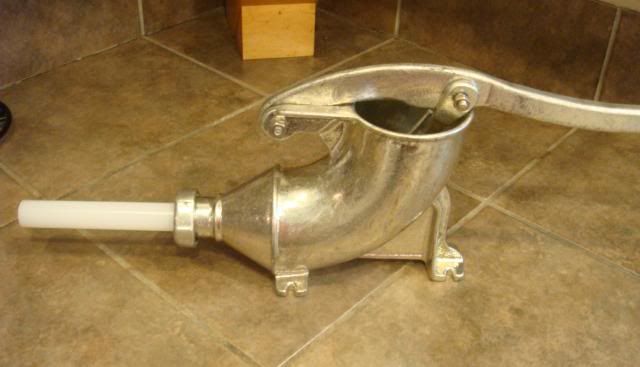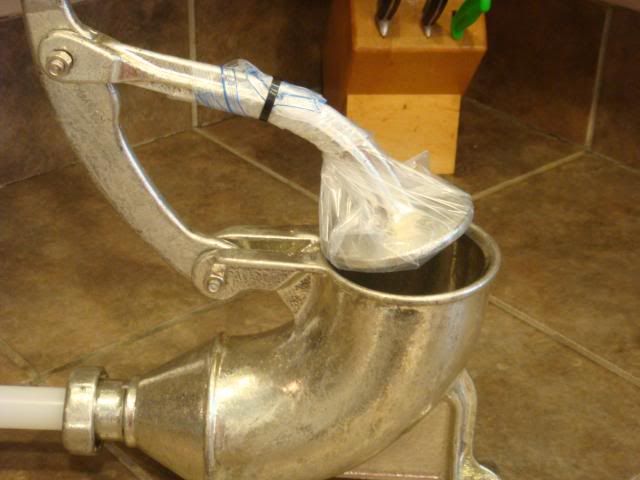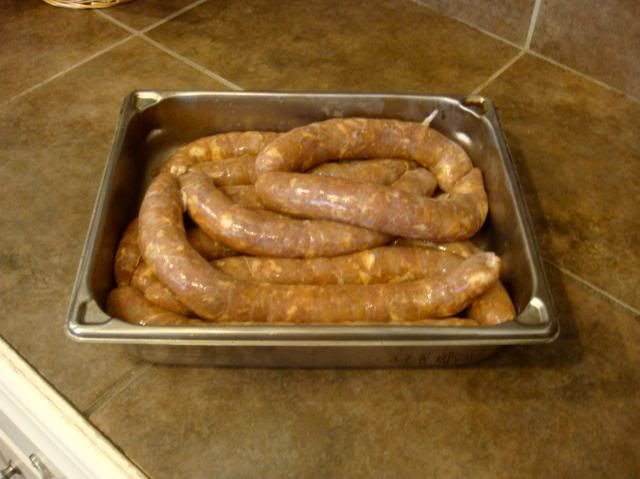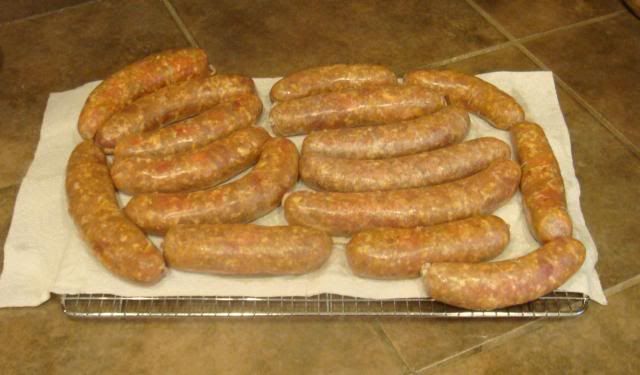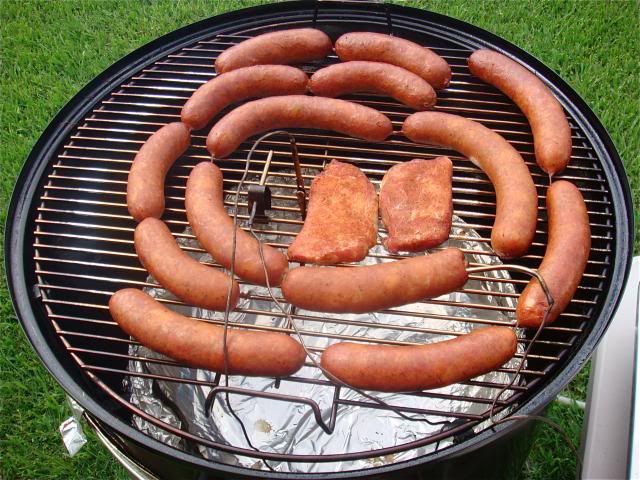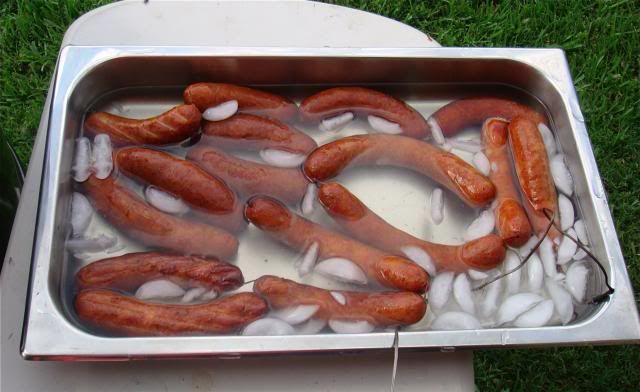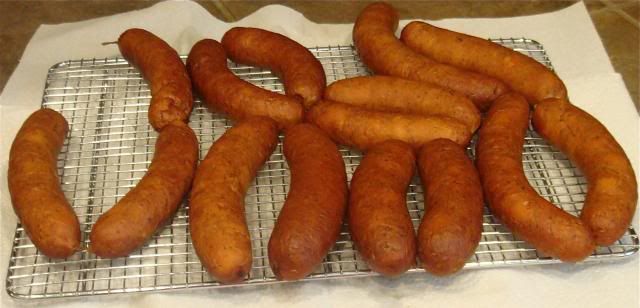 Smoked Andouille Sausage Recipe
2 lbs boneless pork loin
3 lbs boneless pork butt
2 Tbsp. kosher salt
1 Tbsp. black pepper
2 tsp. cayenne pepper
1 tsp. white pepper
1 Tbsp. garlic powder
1 Tbsp. onion powder
1 Tbsp. paprika
1 level teaspoon Instacure #1
1 cup ice water
Cut 3 lbs of the pork butt into 1 inch cubes and then grind them with the coarse plate of your meat grinder. Alternatively you can process with cutting knife in food processor. If you choose this method process on high for approximately ten seconds, or until meat is a coarse ground consistency.
Cut 2 lbs of pork loin into small chunks about 1/8 inch square. This will be easier to do if the pork is very cold or still partially frozen.
Mix the spices and cure with the 1 cup of ice water.
Pour the spice, cure and water combination into the ground and chopped meat and mix thoroughly. Make sure there is even distribution of all the spice and cure.
Stuff the meat and spice mixture into 35-38 mm natural pork casings. Refrigerate the linked sausage overnight. This will allow the sausage to cure and for the seasonings to meld.
Smoking Sausage Step 1
Drying Sausage
Remove the sausage from the refrigerator at least one hour before smoking. This will allow the sausage casing to dry, resulting in a more even color when smoked. If the sausage has not dried completely pat dry with a paper towel before smoking.
Smoking Sausage Step 2
Apply The Smoke
The smoking method, time, and temperature are a personal choice. I like to smoke at a fairly low temperature of 200* to 225* with pecan wood. I know some people who prefer smoking at higher temperatures and that's okay. I choose the lower temperature because I fell there is less shrinkage. Regardless of what smoking method you use make sure the sausage has reached 160* (some people say 165* should be the minimum temperature) before removing it from the smoker.
Smoked Sausage Step 3
Cooling Down
Once your sausage has reached the correct internal temperature (160 degrees F.), it needs to be cooled quickly and thoroughly or the casings will shrink and shrivel. This happens quickly once the links are taken from the smoker, so you need to have things in place . The goal is to cool the sausage down to 120 degrees as quickly as you can.
Set up an ice bath in your sink, ice chest, or large tub that is clean and sanitized. To sanitize surfaces use 1 tablespoon of chlorine bleach to each gallon of water. Allow surface to air dry.
Place the smoked Andouille sausage into the ice bath and cool until internal temperature reaches 120*.
Smoked Sausage Step 3
Blooming
To assure an even deeper and more uniform color though, you Andouille now need to "bloom" it. Blooming is letting your sausage dry at room temperature before you package it for storage. The longer you bloom the deeper and darker the color will become. In most cases, 1 to 2 hours of blooming is best.
I hope you enjoyed this thanks for looking.