Something a little less decadent this time. I wanted to make good on my word on fixin' a trout this week. Luv this stuff. If only it had the omega-3's and other nutrients like salmon. Oh well, always makes me feel like I'm camping out or something. Here we go, about as simple as a hotdog...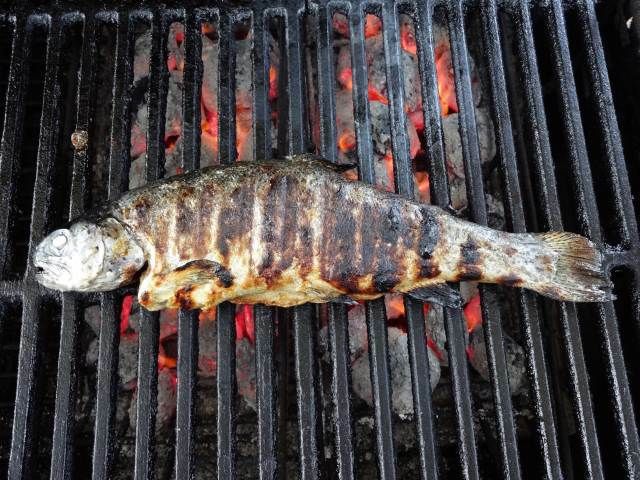 Before we plate it, how about a nice hot bowl of homemade split pea soup?
Now here we go... plated with my Mexican rice, sliced tomato, and lemon and tartar sauce for seasoning.