This weekend is the Victoria Day long weekend up here in Canada. It's also the official start of the camping season, the gardening season (in Alberta), and often the drought and fire ban season too.
The boss let us out at 2:30 PM, so I did a ton of cleanup on the yard and settled down for a good cook. Rib eye steaks were on sale so I picked a couple of them up. I also felt like getting the grill baskets out to see how they would work on the new grill. So actually, that's where this post starts: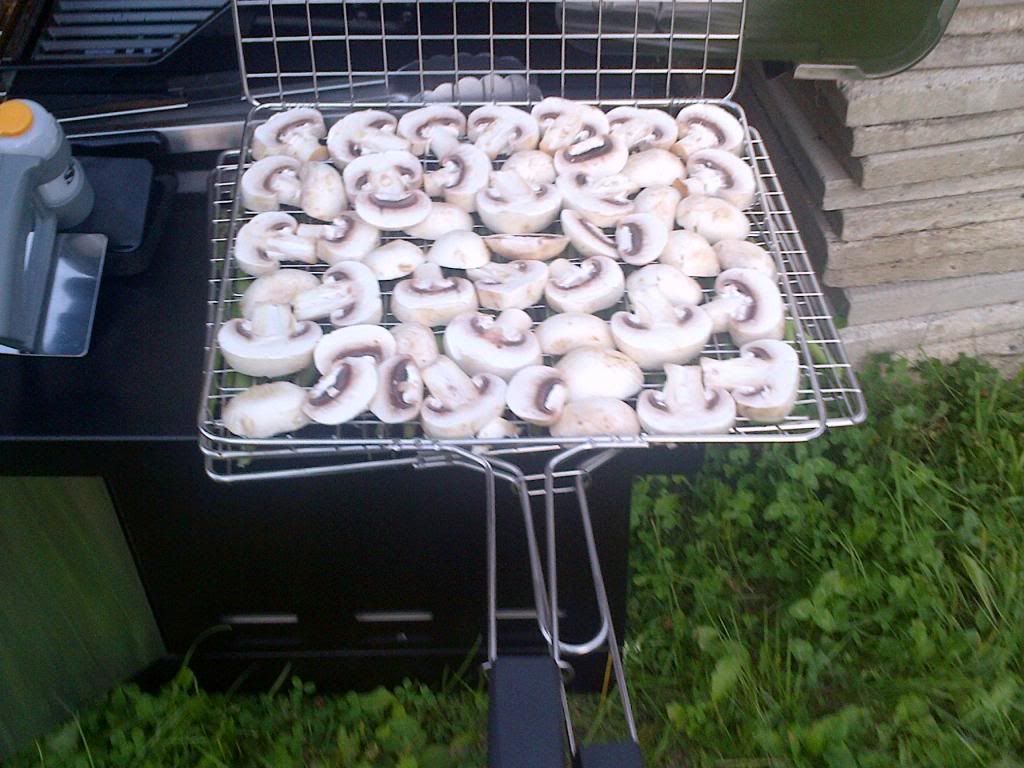 I've sometimes had great results with cooking mushrooms in a grill basket but they're usually bigger than this. I sprayed these with garlic and herb olive oil to start.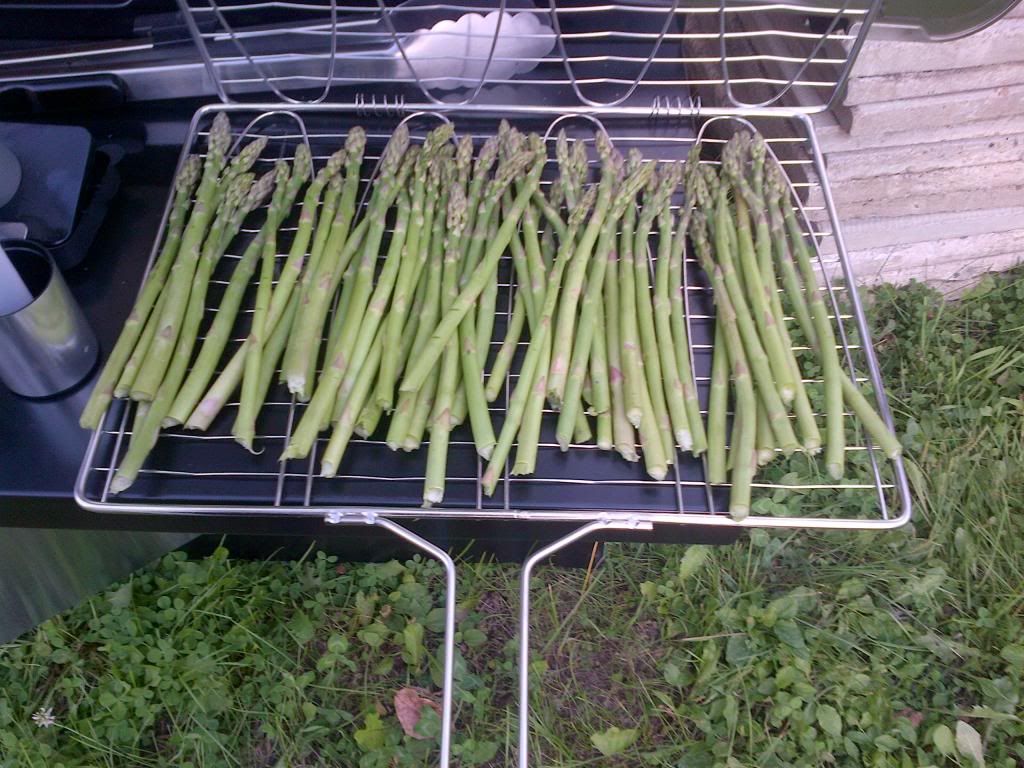 I gave these asparagus a shot of oil as well. I like the idea of asparagus rafts, but I find the spears stay together even better if they're in a grill basket.
And of course since I started running out of space, the bone-in rib eye steak goes on the sear/side burner. This one was seasoned just with EVOO, kosher salt and cracked 4-color pepper.
Not too bad a crust on this one.
I also tossed on a few corn cobs to grill which is why the steak was on the sear burner. The asparagus started cooking a bit too quickly so I moved it upstairs.
Here are the steak and mushrooms, on a vintage GrannyWare enamel plate.
The steak was a nice medium-rare. The bone goes to the neighbor's dog once I'm done with it. He's about the size of a large rat, so the bone is almost half his length. Besides - the dog can't cook, so he gets what he gets.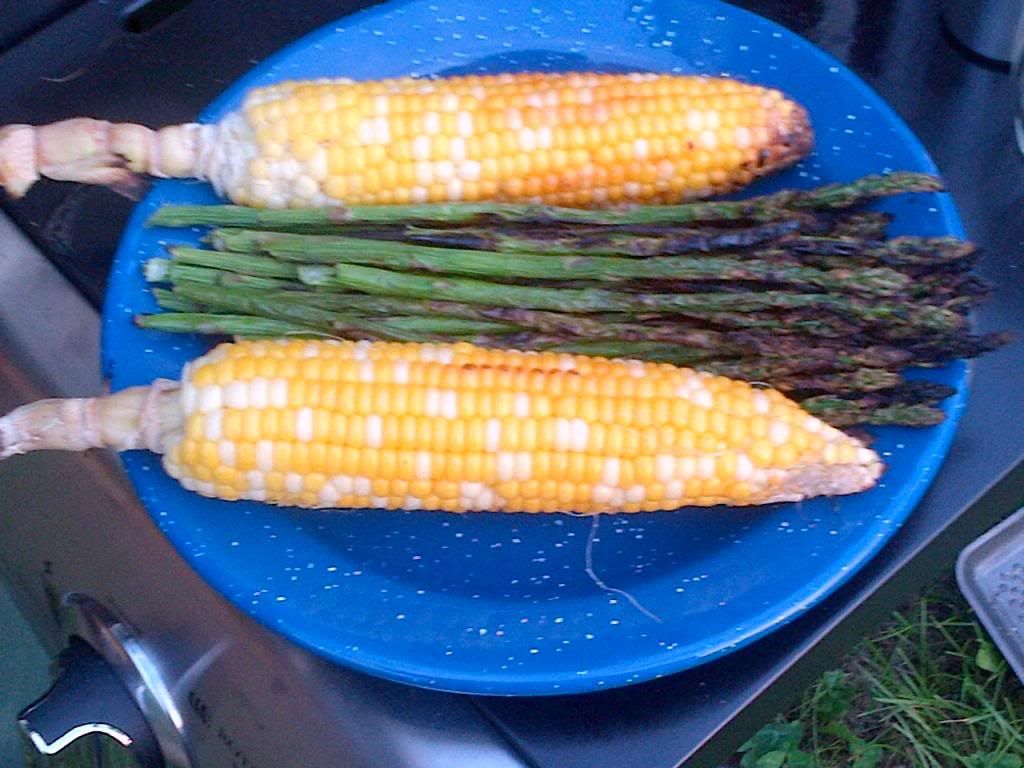 And finally, the grilled corn and asparagus. The latter was a bit crispy for my taste, but still OK. That's why you need to keep an eye on the smaller spears - they burn easily.
Not sure what's on for tonight, Sunday or Monday as I'm a bit worn out cleaning up the yard again today. I may take a break from the grill for an evening.