I felt like a little something extra last weekend, so I picked up a lobster tail to go with the steak I had planned. I don't cook lobster and other seafood as often as I'd like, but here goes: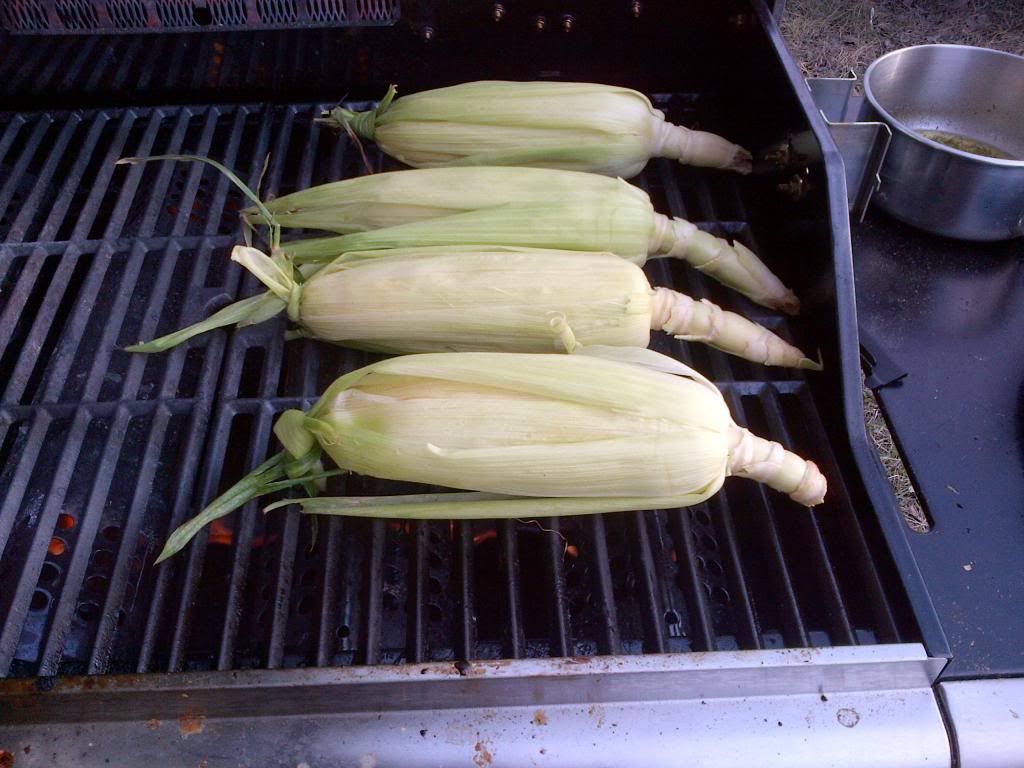 Of course, corn is a natural complement to this meal, so I started it first.
Here's the meat just before the halfway point. The lobster is basted with a basic garlic/herb butter I found on p. 498 or so of
Planet Barbecue
. Normally I do my steak with EVOO, salt and pepper but this one has Steven's Lone Star beef rub on it as I felt like something a bit bolder.
Here's the meat just coming out of the second turn, so it's just halfway done....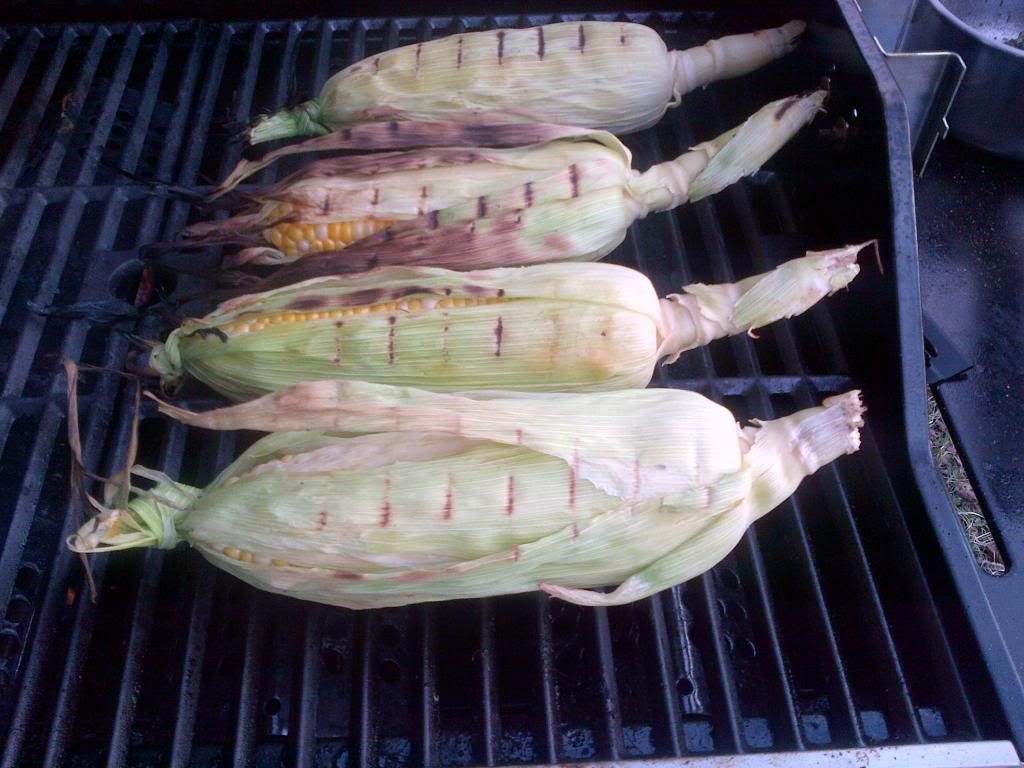 Here's the finished corn. I almost called the cook "finished" at this point as I could have started eating right there.
I like the technique of husking the corn and removing the silk, and then pulling the husk back over the kernels rather than grilling the kernels directly. The reason for this is because the husk curls back to expose some kernels (which caramelize nicely) but still protects the rest. It's a personal preference but I don't like my entire cob of corn to be caramelized.
Just about finished, but I had some extra garlic/herb butter left over to do some quick grilled bread.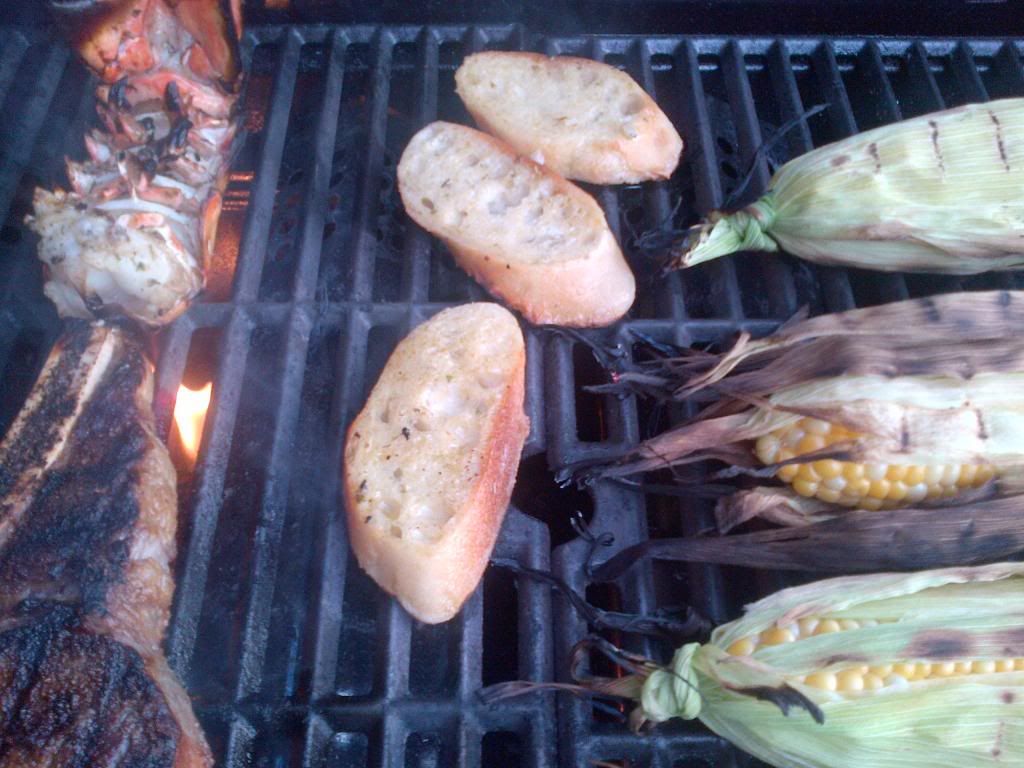 This was just an ordinary baguette sliced on the diagonal. You have to watch grilled bread very closely as it can go from perfect to burnt in mere seconds.
Here's the finished product all plated up and ready to eat.
I can see one spot where the shell of the lobster tail got burned through, but it didn't affect the meat.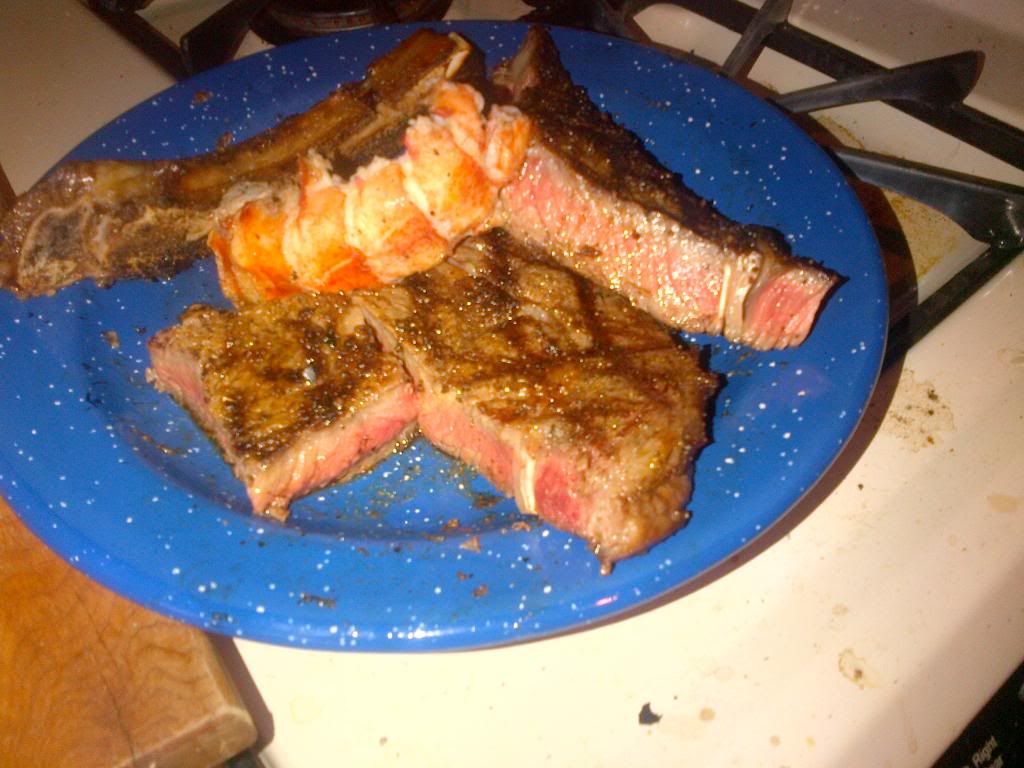 The bugs got a bit bad at this point so I moved inside. I didn't think to take a pic until I was halfway through the meal, it was so good.
I'm going to have to do this more often. This whole cook took about 30 minutes including prep time and preheating the grill.