Very simple cookout, but I share it with you because I do not notice it come up too much and someone might want to try it. Got hold of some carne al pastor meat (pork)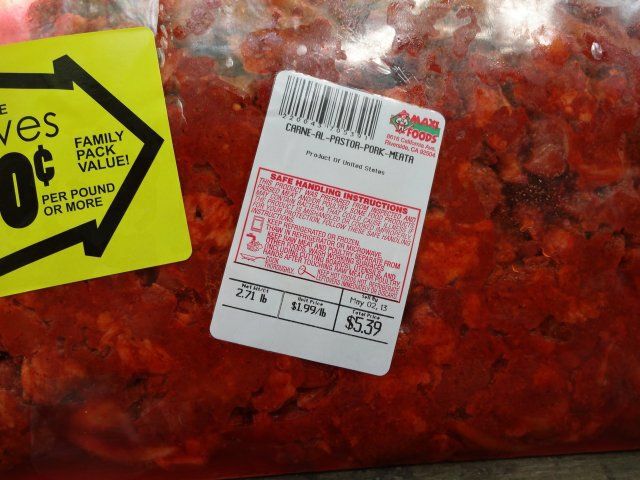 Chopped up some onion and chipotle in adobo sauce and tossed into my trusty Griswold's CI skillet. Also started some mesquite smoking. Out to the pit.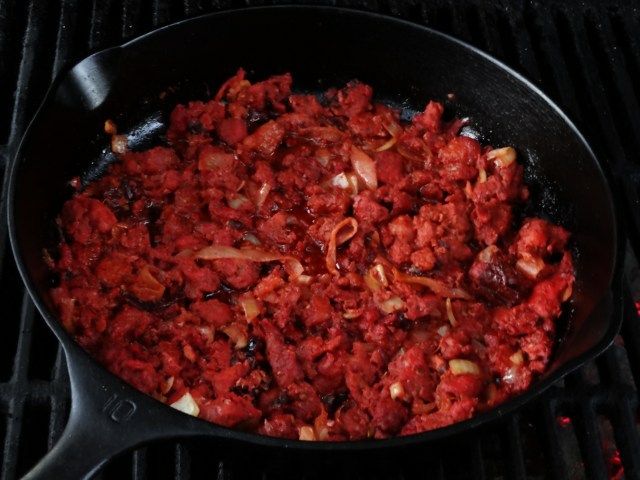 And so began building... carne al pastor, shredded cabbage with cilantro, crema mexicana, salsa, chopped avocado, and in the final pic, even a touch of crumbled chicharrones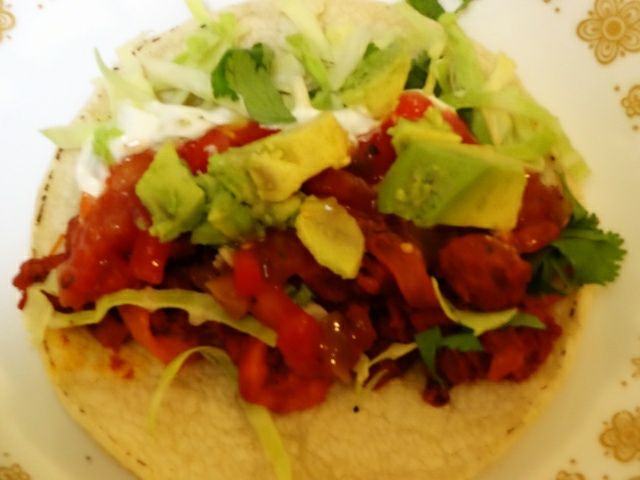 Or, if that don't float your boat, may I offer you a burrito? Includes carne al pastor, pulled chicken, pineapple, rice. Topped with salsa and tortilla chips on the side.