Mrs. Chicken recently came across
this

Taste of Home

recipe
so we thought we'd give it a try this past Monday, but on the grill instead of in the oven.
Since I also grilled Sunday night I got a jump on things by prepping the asparagus after supper.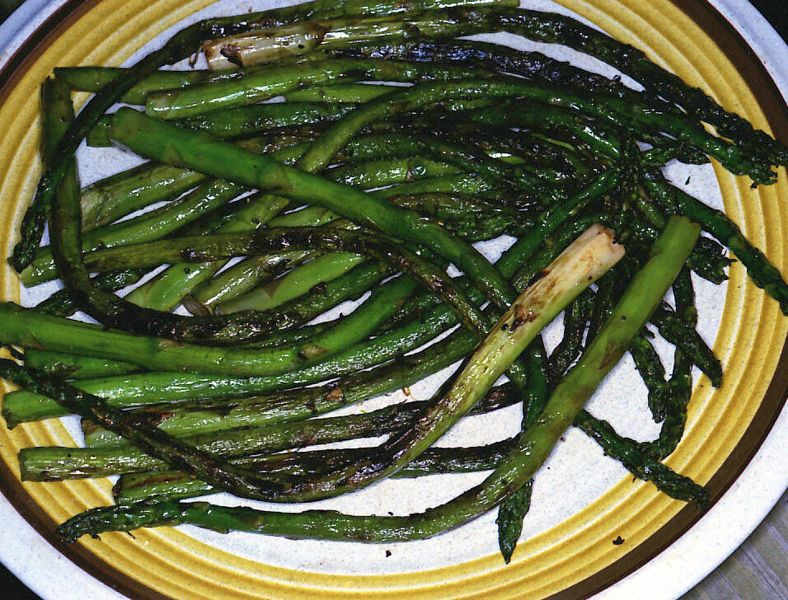 Monday afternoon she put the quiche together. It uses canned crescent rolls instead of a pastry dough so that makes it pretty easy, and after they were pressed into a 10" skillet she added the mustard.
I reheated the asparagus by tossing it in with the mushrooms just before they were done being sauteed, and then the filling was mixed and added to the pan. We omitted the onions because frankly, the reason I've never cared for quiche is that the ones I've had in the past have always been way too oniony.
It took about 15 minutes longer than expected because I misread the cooking temp as 325 when it should've been 375, but eventually the "knife test" turned out OK.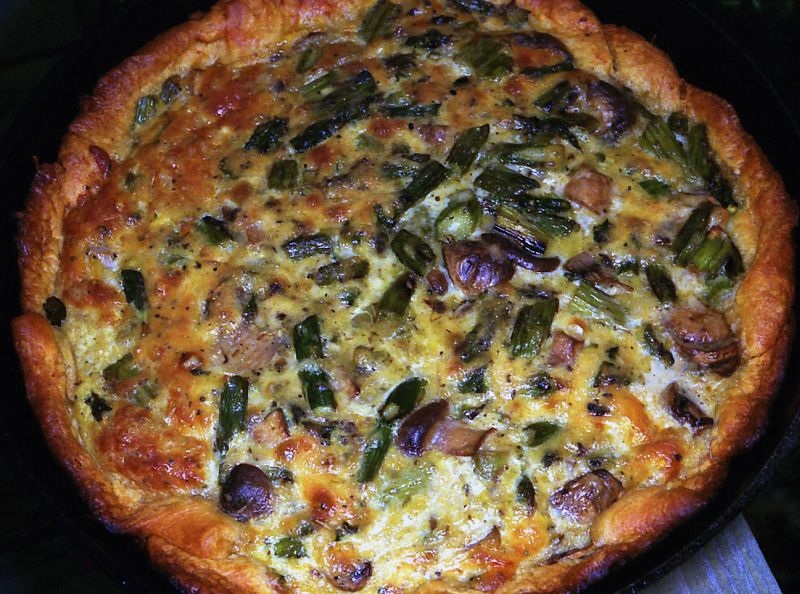 Even with indirect heat the crust bottom got close to being burned; I attribute that to the heat retention properties of cast iron as the recipe calls for a pie pan. It had good flavor and grilling the asparagus made a real difference.