This started as a way to fix some grilled cheesy potatoes like EddieK did a few weeks back, and I decided to go with an Italian theme.
Chicken thighs were the entree and after salting them well I put some basil and oregano under the skin.
To give the salt time to work I put them in the fridge overnight and they took on an almost cured appearance.
I put a layer of sliced russet potatoes in my grill pan and topped them with the herbs and some salt and pepper.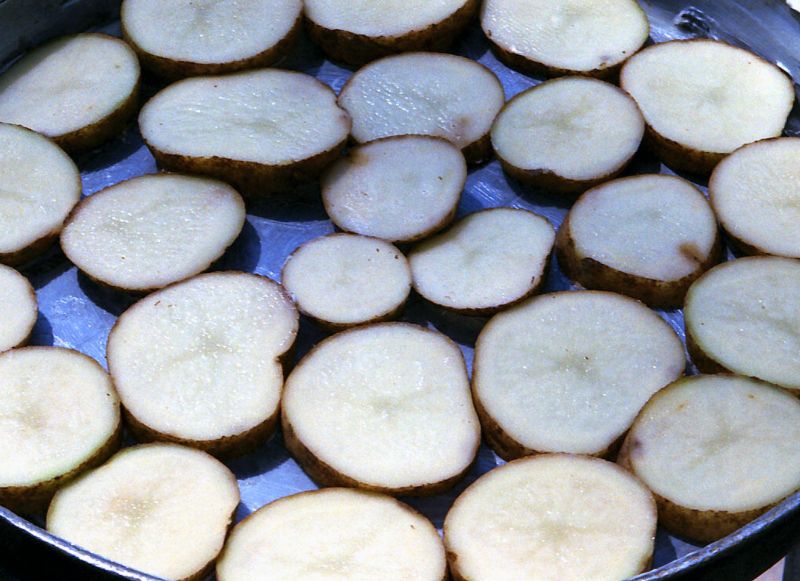 Can't have cheesy potatoes without cheese, right?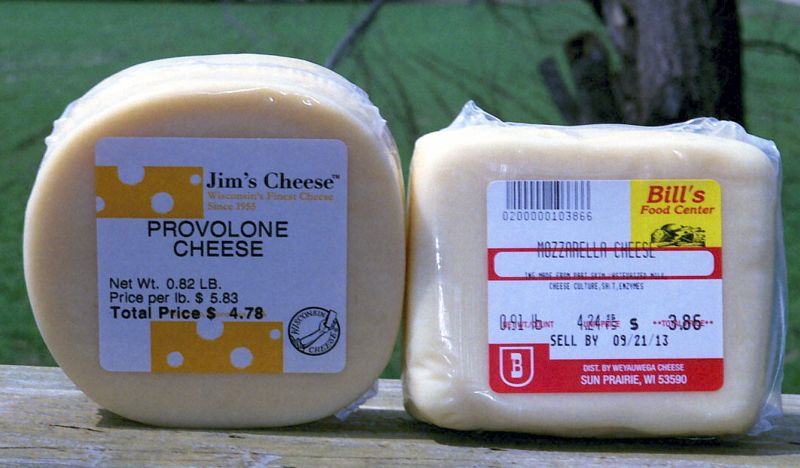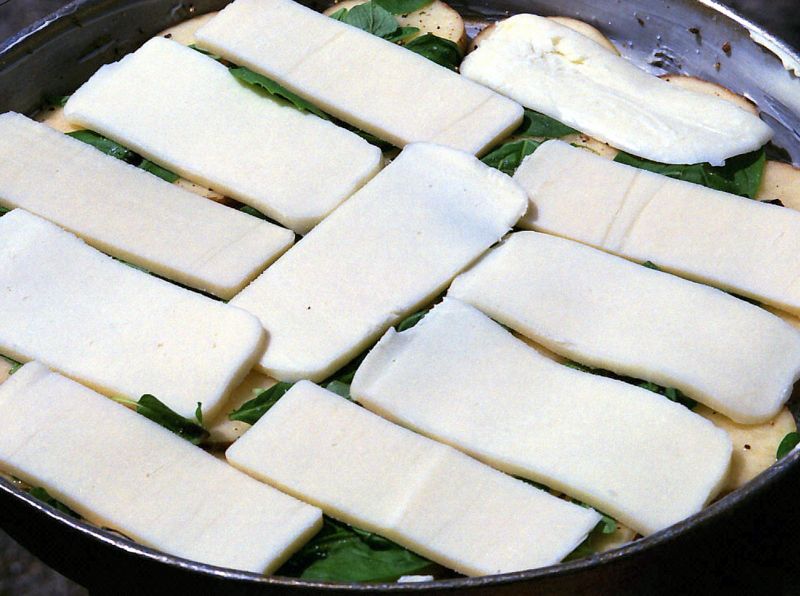 Then I added a second layer of potatoes and some more cheese, and finished it with some grated parmesan, some shredded herbs, and a drizzle of olive oil.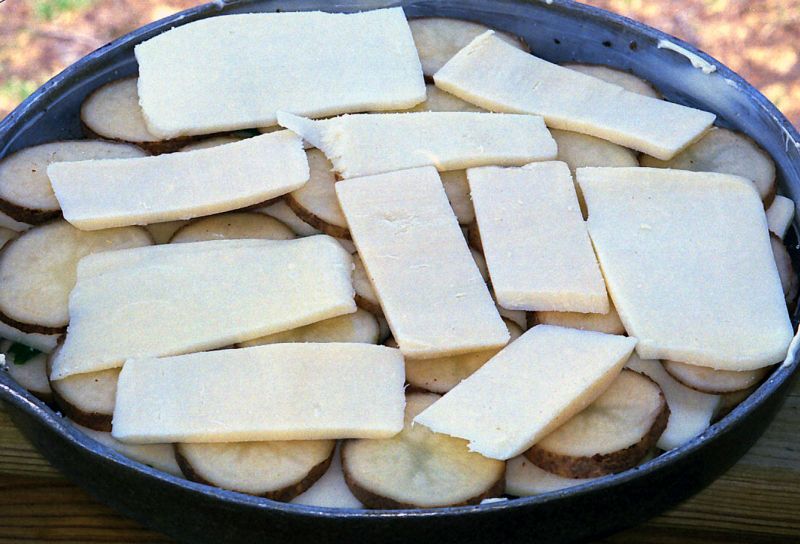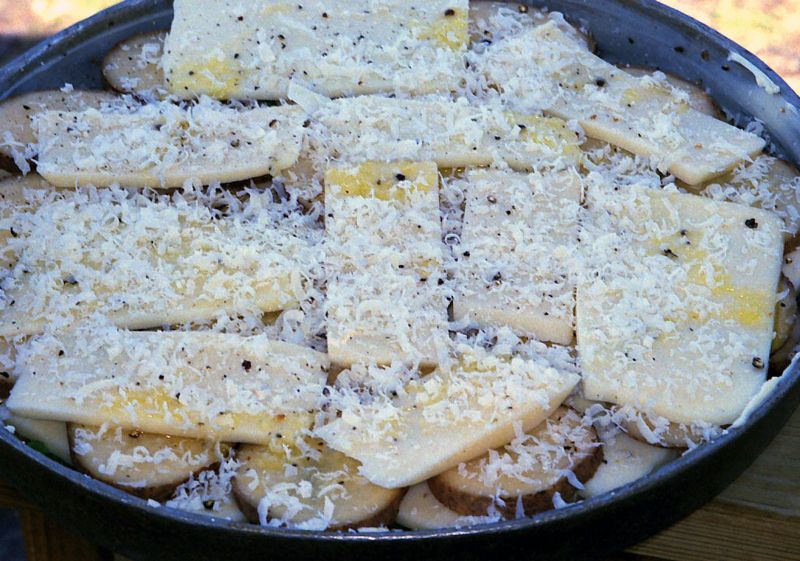 There was enough room on the 26" Weber to allow everything to cook indirect, but any more than 4 thighs would've made things a tight fit. The potatoes went on first for about 30 minutes and then I put the thighs on.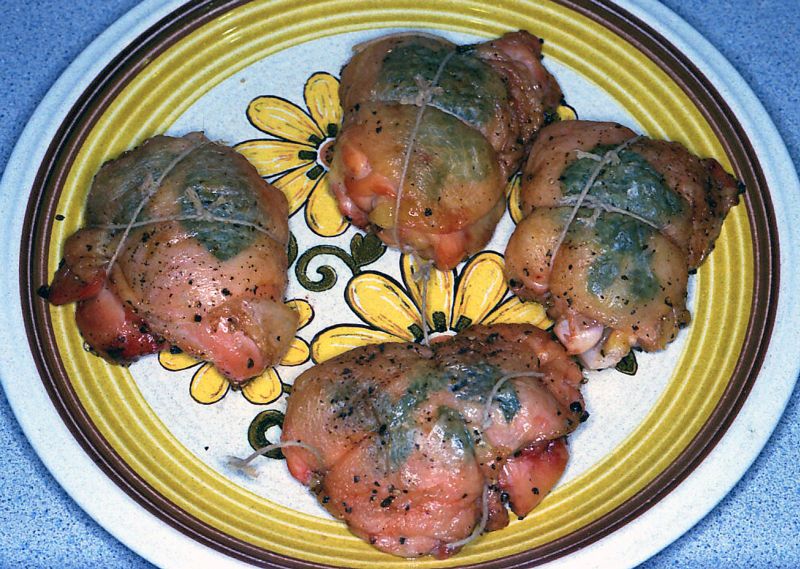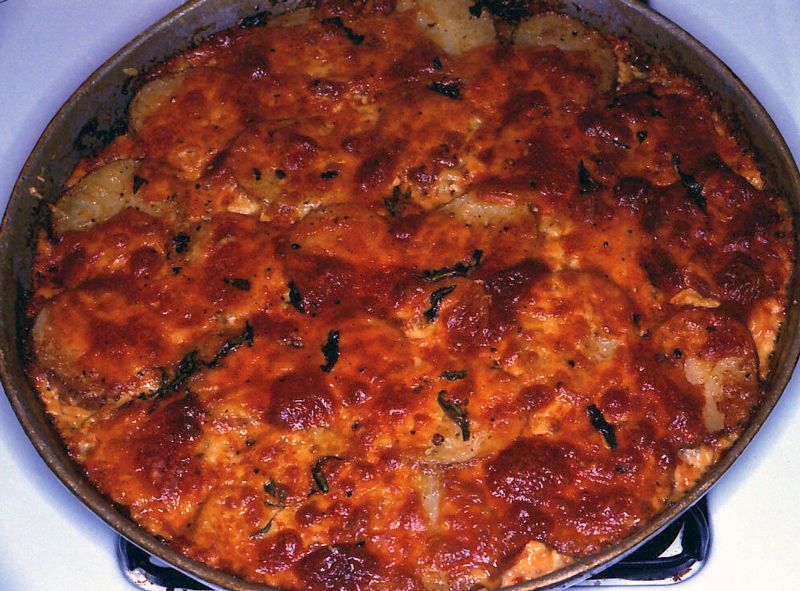 I was surprised that the potatoes didn't have stronger flavors of basil and oregano, as it seemed like I added plenty. In fact, the strongest herb flavor was found in the chicken skin. The potatoes themselves were reasonably tender but I didn't get as much browning on the bottom layer as I'd hoped. Still, with some grilled sourdough bread it was a good Sunday supper.