Ever wonder what a frozen pizza might be like if done on the Barbie? I have, and decided to share my observations with you. I selected my favorite, a store generic, that is not too dissimilar from the "Freschetta" brand. I was running really low on energy yesterday, and figured the time was ripe for it. That, and something about combining pepperoni, Italian sausage, and ground beef I could not resist. Here is a pic of the box:
Sure doesn't look as pretty once taken out of the box though: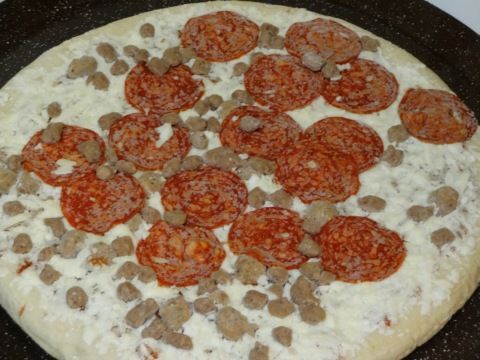 Hmmmm.... Think I'll doctor this up a bit with some sliced red bell pepper, olives, and pickled jalapenos: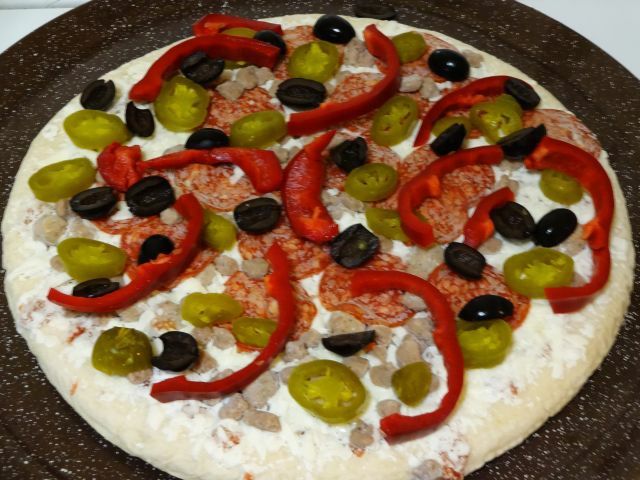 So far so good. Let's get it started. I thought to add a little mesquite to this indirect cook:
After about 35 minutes of a lower temp with smoke, pizza was done:
Let's get this pizza on the plate and try it. I must say, of coarse nothing beats the experience of a homemade pizza, but taking a frozen variety to the pit sure takes it up a few notches. The difference is certainly significant enough to warrant doing it again (and again).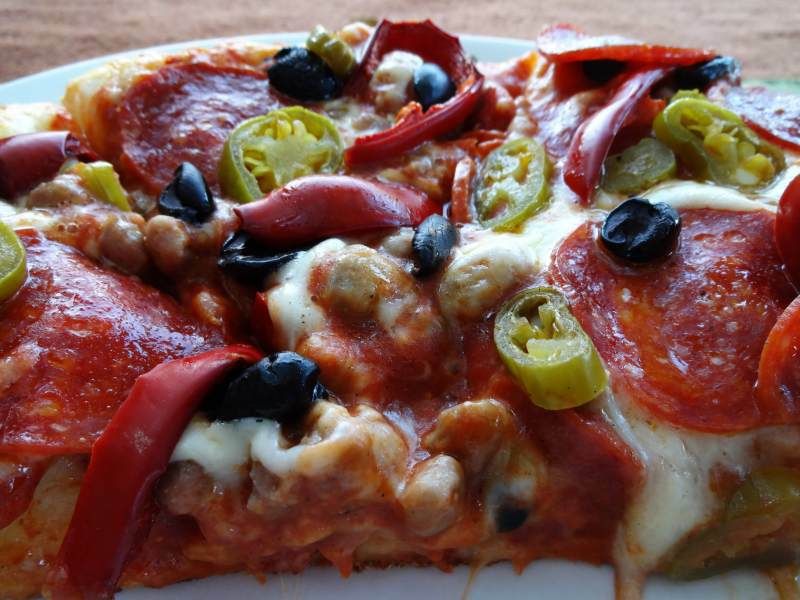 Just a little sacrificial offering to the pizza gods.