Recently we received an ad for Biltmore Wine and on it was a recipe for macaroni & cheese made with smoked gouda. It was supposed to go in the oven but I decided it would be interesting to try on the grill.
Unfortunately the store didn't have any smoked gouda so I improvised with some smoked cheddar and smoked muenster.
After putting the cooked pasta in a buttered iron skillet I added some thinly sliced mushrooms.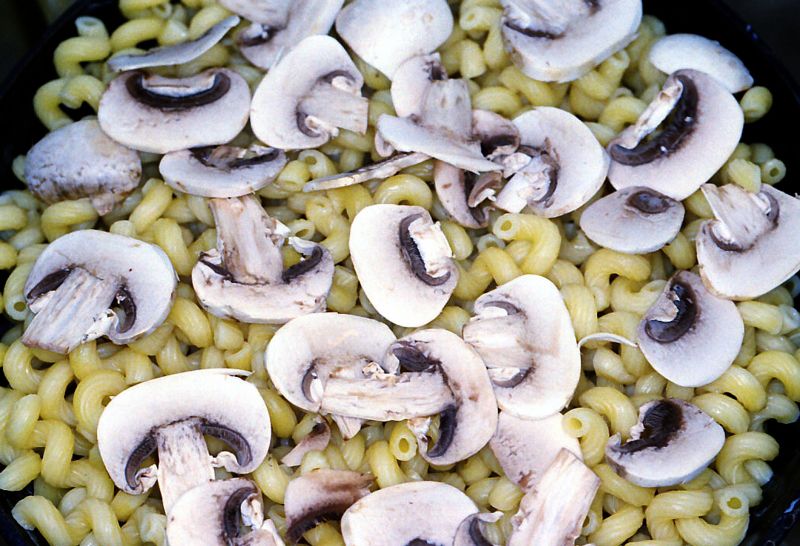 The melted cheeses were poured on and a topping of panko crumbs and shaved parmesan was added. It looked really dry so I added a drizzle of olive oil.
It's supposed to take 10-15 minutes in the oven but I kept it on the grill for close to 30, with a small bit of oak added for a little extra smoke.
The flavor was really good but I would've liked the cheese to be a bit creamier - I think this was due to the cheddar. It did take a little time to put everything together but overall was an easy recipe to make, and I'll be doing some more mac & cheese in the future.