I have no idea if the chickens themselves were Italian, though.
Awhile back the local Piggly Wiggly was clearancing some chicken sausage products for .99/package so I grabbed a couple. I've cooked Gerber whole chickens and parts but never sausage.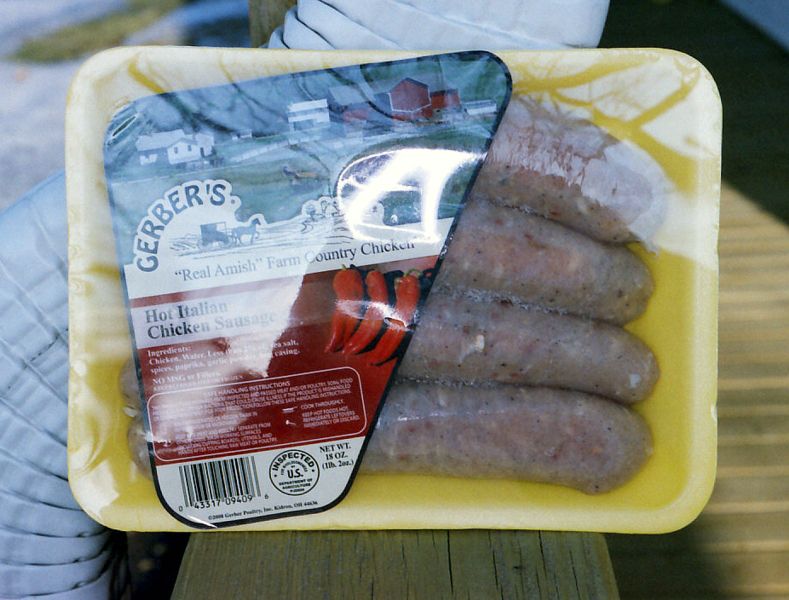 The links looked sausage-y enough, although a bit pale.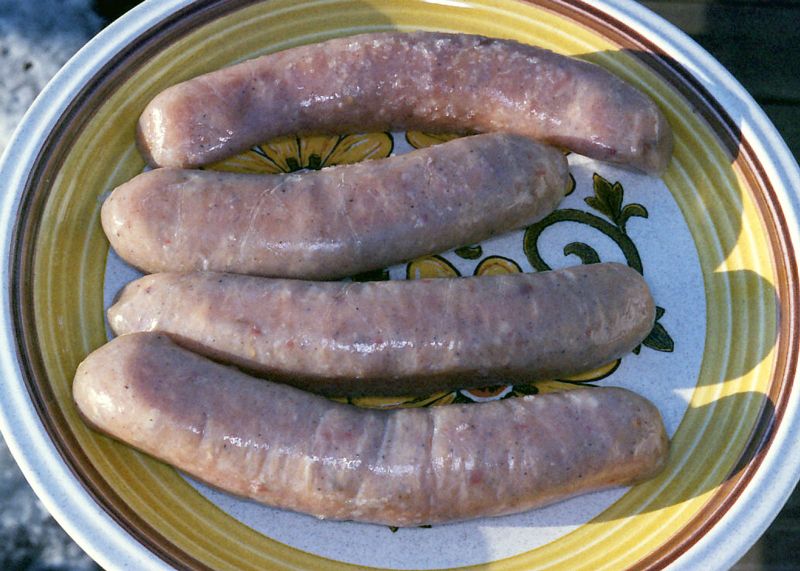 I wanted to be sure it was thoroughly cooked so I used a cooler fire than I would've for pork sausages in an attempt to keep them from getting too dry.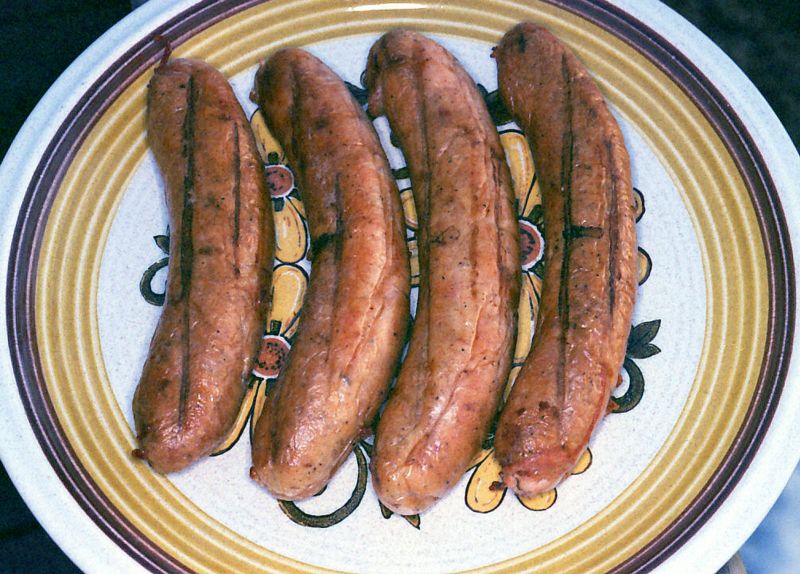 They were a little bit dry but adding mustard took care of that, and the flavor was actually pretty good. If I was paying full price I'd probably stick to traditional sausages but for what I paid for these I was happy with the results.