...to buy meat is Sorg's, west of Darien WI on US-14. Last Saturday I had to go to Illinois and on the way back I decided to stop in.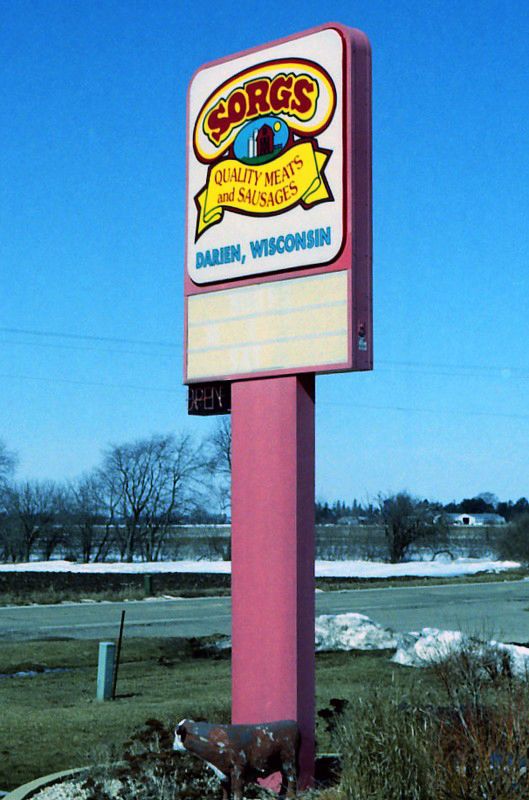 This 3.6-lb bone-in loin roast caught my eye and at $2.45/lb I wasn't going to pass it up.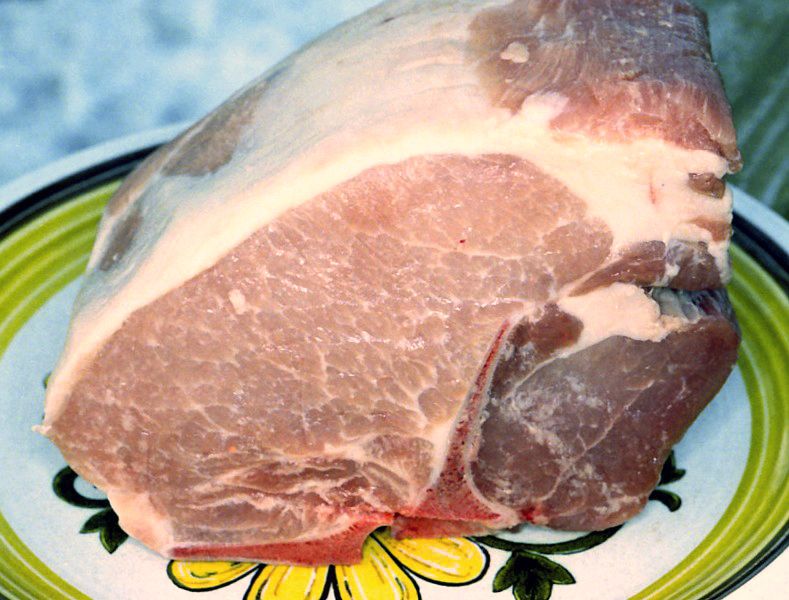 After salting it I covered it with a paste of basil, oregano, sage, rosemary, and olive oil and put it in the fridge to rest overnight.
I put it on the rotisserie and added a couple of apple chunks, and grilled it until it was about 140.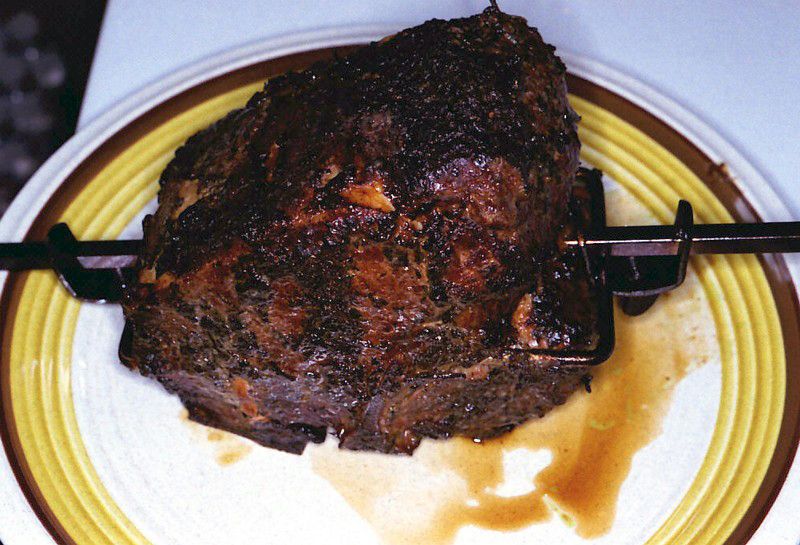 I wound up cutting it off the bone first and then slicing it. It had a nice smoke ring and a good but not overly strong smoky flavor that didn't totally overwhelm the herbs. And because I pulled it at a low temp it didn't dry out, although it wasn't as pink as I thought it might be.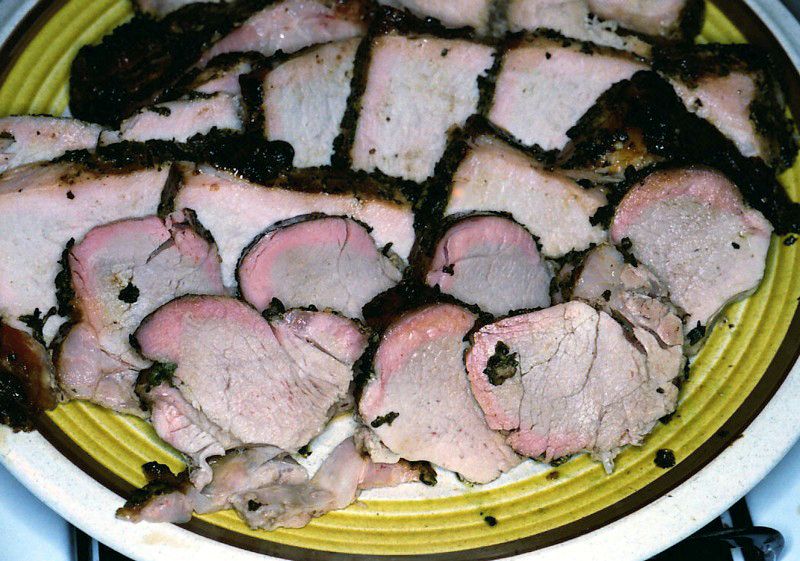 Since I was at Sorg's around lunchtime and I was hungry I broke down and bought a couple of ribeyes. When I got them home I gave them a good salting, wrapped them in plastic, and put them in the fridge until Monday afternoon.
No messing around - just some fresh pepper and a hot fire!
I had picked up some big potatoes and some mushrooms just to serve with the steaks, and even though it was Monday we ate like it was Saturday night!