Last week I was cooking a pork steak for one but wanted to do something different, so I decided to give stuffing it a try.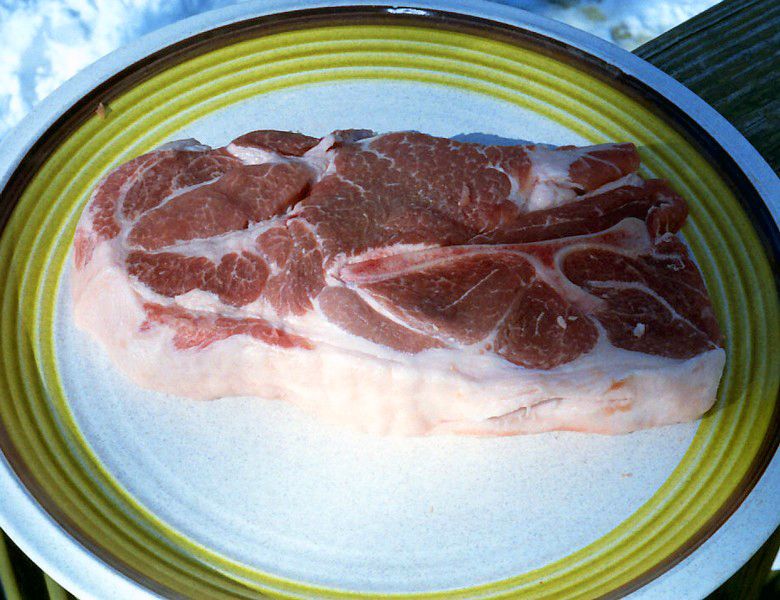 I cut up some mushrooms and Swiss cheese for the filling.
Stuffing the steak turned out to be a little trickier than I anticipated. I cut a small access hole on each side of the bone and then worked the knife around inside to get decent pockets, but because pork steak has lots of connective tissue and usually isn't a single solid piece of meat the results didn't come out as neat as I was hoping for.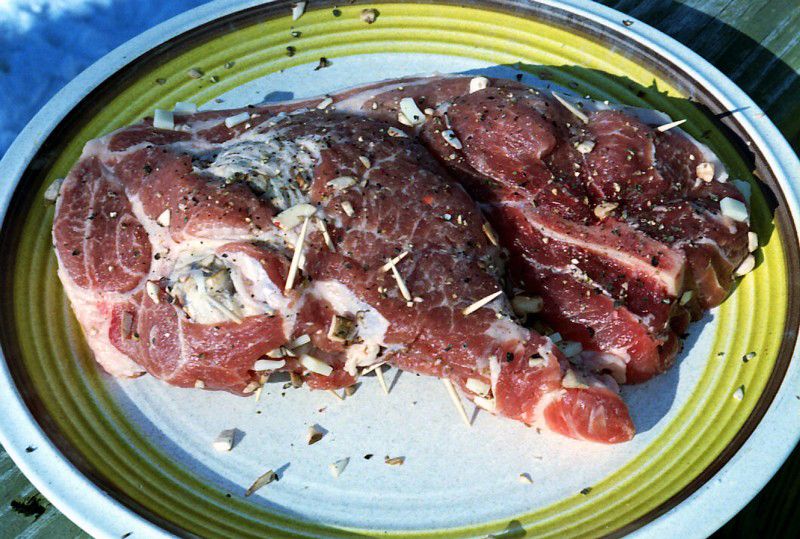 Then it was off to the grill for indirect cooking until it felt reasonably firm to the touch. The filling did leak a little but most of it stayed inside; the small dots are pieces of cheese that were on top of the steak.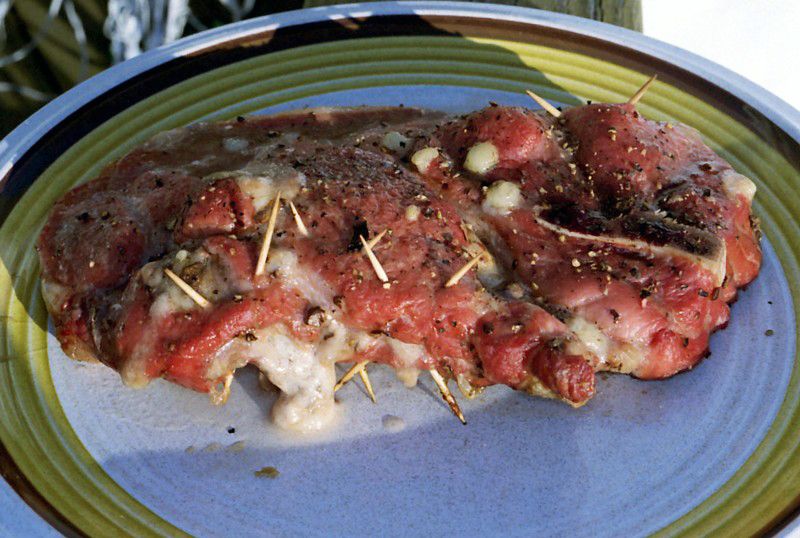 Tastewise it was actually pretty good and it was plenty moist from the cheese and marbling, but a single chop would've worked a lot better. Still, it was worth a try.