I begin with flap meat, carne asada rub, and fresh juice from orange. Let marinate for full 24 hours. (Sometimes, I include minced garlic as well).
Prep the pit with 100% hardwood briquets and a hunk o' lump (mesquite) for that traditional delicious smokey flavor.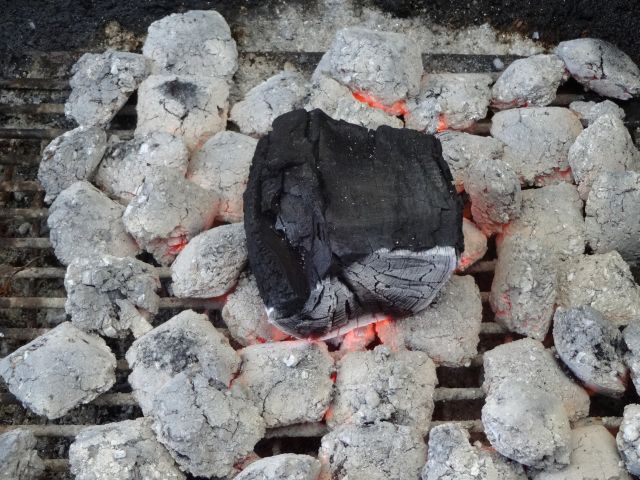 I like to go slow, indirect (start to finish)
First libation finished, time to plate. Homemade Mexican brown rice, Hass avocado chunks, and refried black beans topped with cheese of the day (Ordinarily, I would go with a queso fresco, but had to use Gouda here), accompany the carne. Oh, and topped with plenty of fresh salsa, of course (mmmmm... with cilantro). Have a margarita!