My thanks to Chucky the cattle who provided me with such a decadent treat today. I am so fond of blade and 7-bone steak on occasion, especially when cut thin. Here I prepped it with lots of oil, and coarse S & P.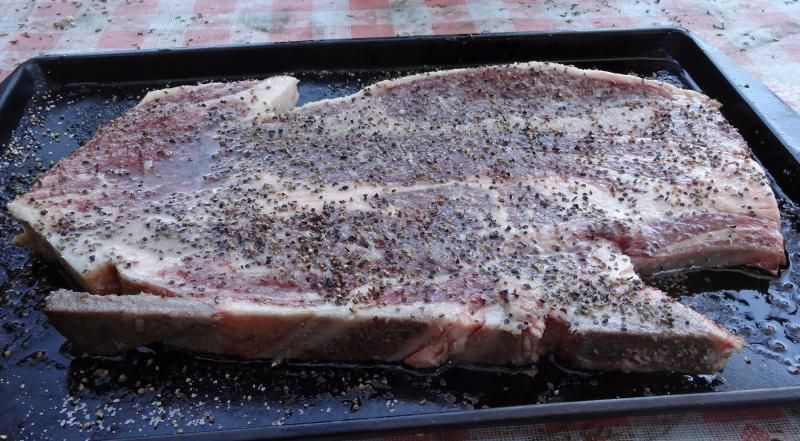 On to the grill, and just let it flame away...
Must have done something right, as doggy was all over me. I had beans on the side. Lotsa meat in this meal. This humble cookout was all the more fun because the weather was warm and comfortable. (Of course, the glass of Chianti completed the experience).