For lunch prior to the Super Bowl I grilled up some wings and Klement's brats. There were just 2 of us so I didn't have to make a whole lot.
The night before I put the wings in a brine of a local red ale, some salt, pepper, grated fresh garlic, and habanero hot sauce and by noon they were ready to go.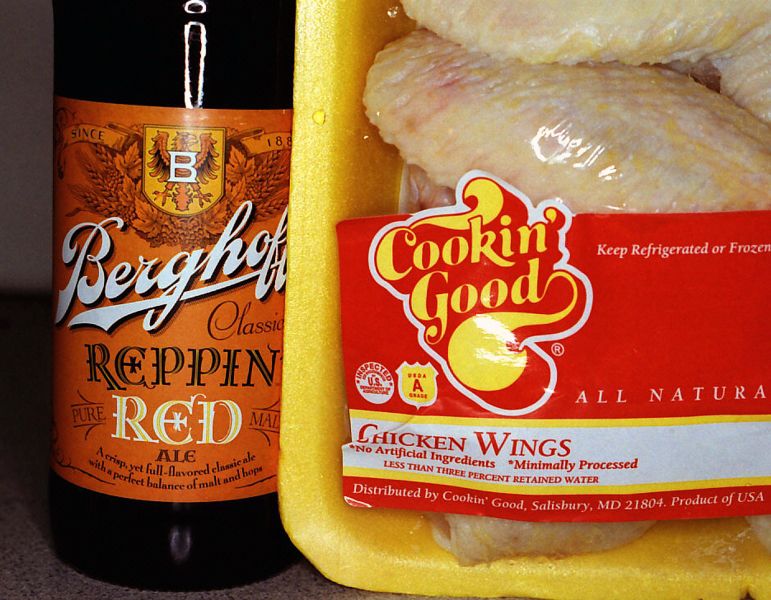 Not a whole lot of prep work involved with the brats...just unwrap the styrofoam tray!
I started by grilling the wings direct on each side to get some color and to help dry them out before finishing them indirect with a final move back over the coals for a minute or 2. The brats were cooked indirect on the same grill and also finished with a short direct cook.
Lunch is served! Even though I only cooked 6 wings and 5 brats we still had enough for a meal and some leftovers. The wings had some mild beer and garlic flavors, and even though the brine contained a good tablespoon of hot sauce they weren't too spicy.