Last week I grilled rib chops a couple of times. I spotted them in the store and since it felt like I hadn't done any for awhile I went ahead and bought them.
The first chops caught my eye because they had a nice amount of fat.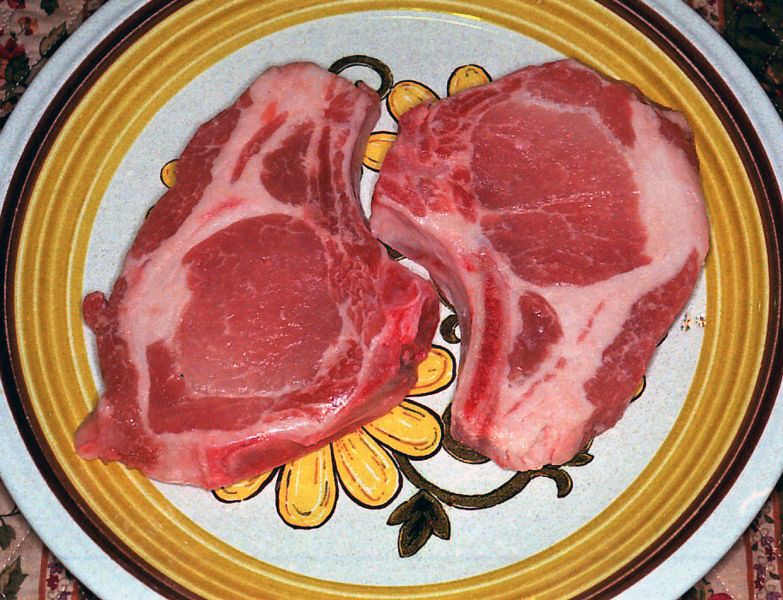 I seasoned them with salt and pepper and let them rest in the fridge during the day.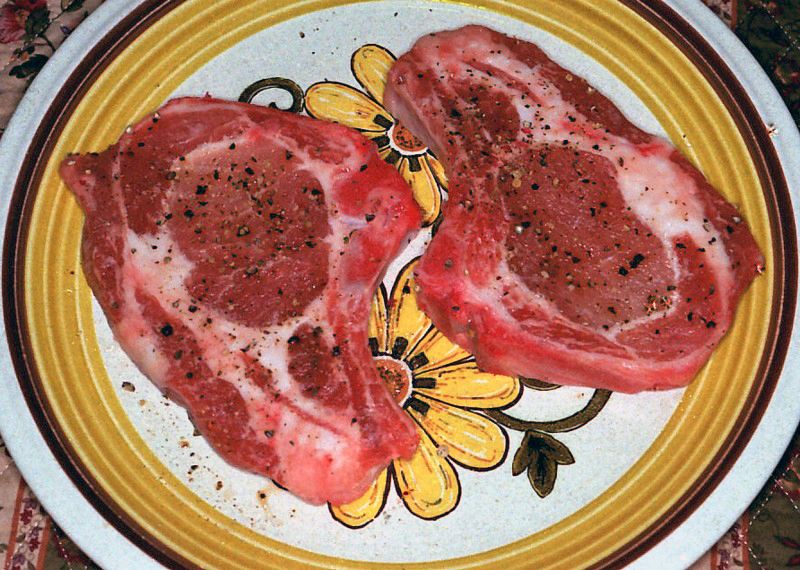 I grilled them direct and even though they were really simple they were really good...I think this is my favorite of the different pork chops.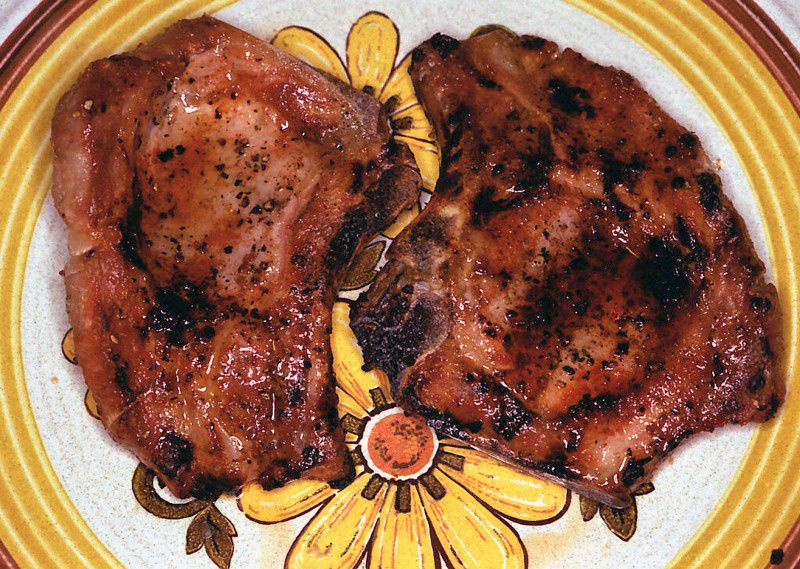 A couple of days later I was on my own for dinner so I stopped at the store on the way home for work and spotted a package of stuffed rib chops.
The label said that a sage & onion stuffing was used so I seasoned the chops with salt, pepper, ground sage, and a touch of olive oil.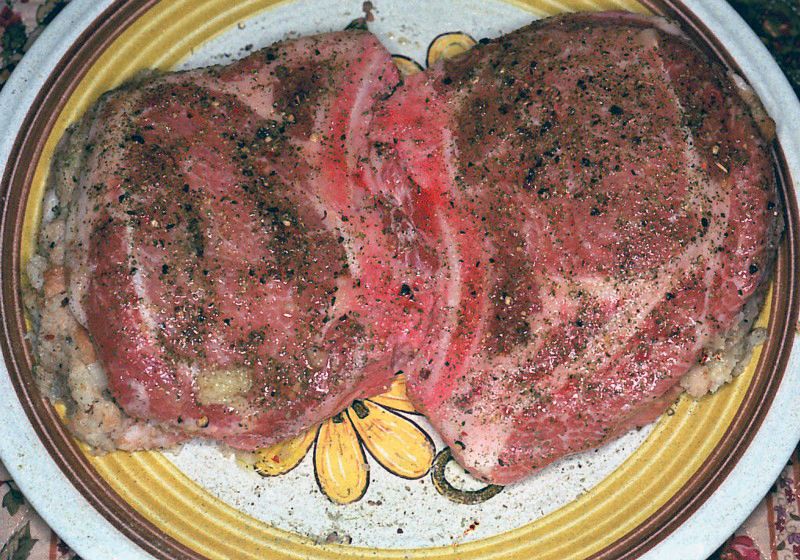 I put them over a fairly hot (375-400) indirect fire with a chunk of apple added for smoke, and when they were done I held the open side directly over the coals to crisp the stuffing a bit. I've done stuffed chops this way once or twice before and they turn out pretty nice.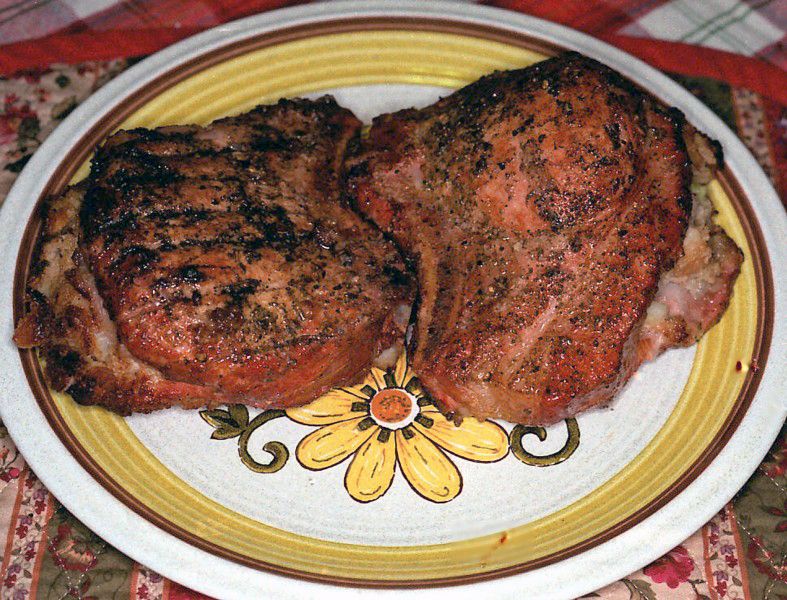 Unfortunately the person who assembled the chops also added some bits of raw celery and onion so I wound up spending more time picking them out of the stuffing than I did eating!
If I had read the label more closely I would've known this and might not've bought them to begin with, but even so they were still pretty good.