This - OK, last - year for New Year's Eve we stayed in and grilled up 3 pounds of 16/20 shrimp using some recipes from allrecipes.com.
One of the local grocery stores had shrimp on sale for $7.99/lb and while I'm pretty sure it'd been previously frozen and treated with STP the price was right.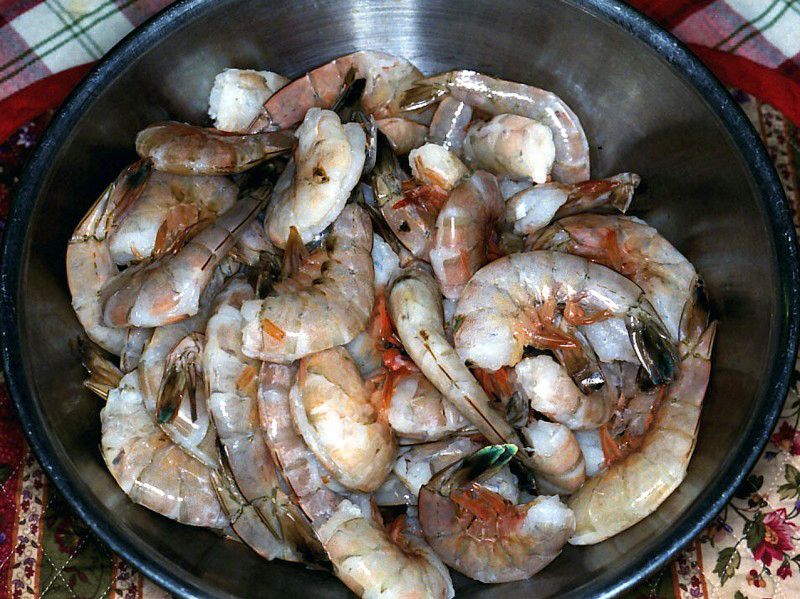 I mixed up the marinades and let the shrimp sit in the fridge for a couple of hours before skewering.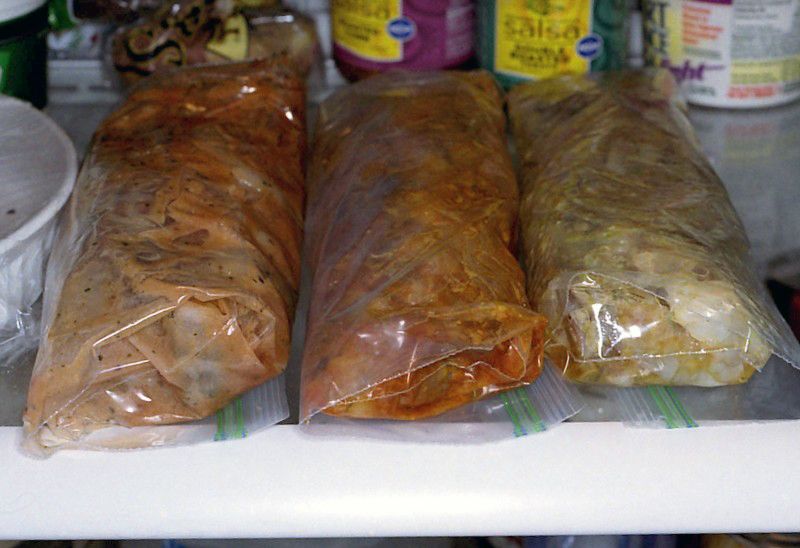 I wound up with 6 skewers so they had to be cooked in 2 batches, but one of the things I like about shrimp is that it's just as good at room temperature as it is hot.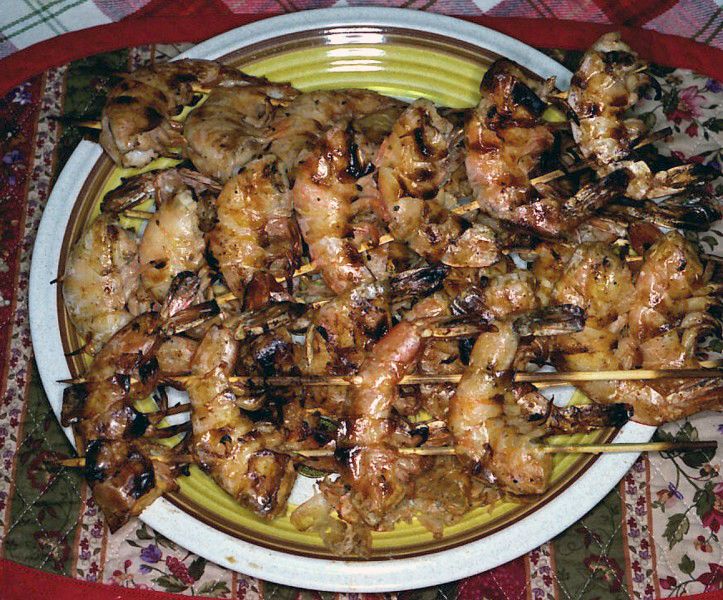 Surprisingly, some shrimp was left over (and that might've been after 1 or 2 late-night fridge visits) so next morning I peeled them and Mrs. Chicken whipped up an omelet.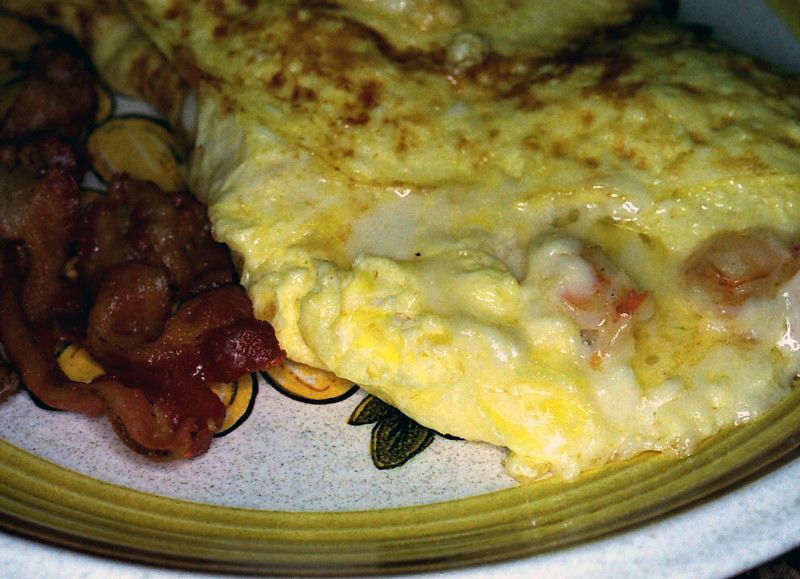 If only I could've enjoyed it in peace...
-