I hope everyone had a good New Year's Eve and isn't hurting too much today!
This recipe
comes from the PBS show
Pati's Mexican Table
. I made some minor adjustments, the most important being the decision to grill as much of the meal as possible.
I started with a pound of top sirloin that I cut into small pieces.
I lit a small pile of lump charcoal and charred the vegetables. The recipe calls for 1 jalapeno but I opted for 2 serranos.
The beef, bacon, and vegetables were cooked in my alloy pan over a hot lump fire.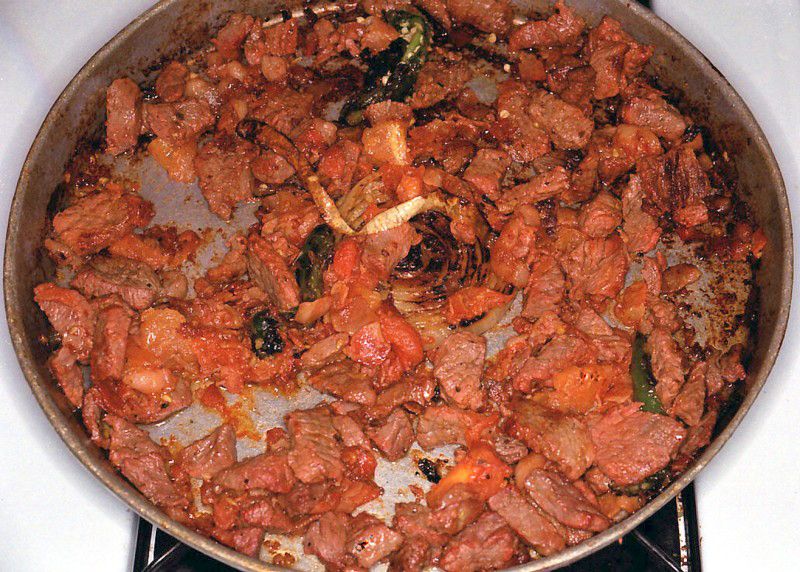 We rarely use corn tortillas so I decided they'd make a nice change of pace, and figured they'd hold up a little better on the grill than flour tortillas.
Colby-jack cheese definitely isn't authentic but it's what we like when shredded cheese is called for. The vegetables were nice and soft and the filling had plenty of flavor, so we didn't even add any bottled taco sauce. There's a chicken taco recipe associated with
this episode
and I'm looking forward to trying it next time.