We have been so busy lately with Christmas parties, trips out of town and Christmas shopping that we haven't done ANY Egging since that deep dish/pan pizza back on the 6th! Even when we do have time, we just simply have not had the energy.
Last night, Mrs. G was supposed to have a Girls Night out so I was determined to fix that and grill me up some wings. Wings get bought, rubbed down with some DP Dust and were air drying in the fridge. Get a call from SWMBO that the night out was canceled was canceled. There goes HALF my wings. Oh well, need to eat more rabbit food anyway.
Wings went on the Egg on a raised grate at 350F with some cherry wood for smoke. Think they went around 20 minutes or so. When they were done, they were tossed in a basic sauce of Franks, butter, siracha and some onion and garlic powder. It was cold and I was lazy, so no pics on the grill tonight.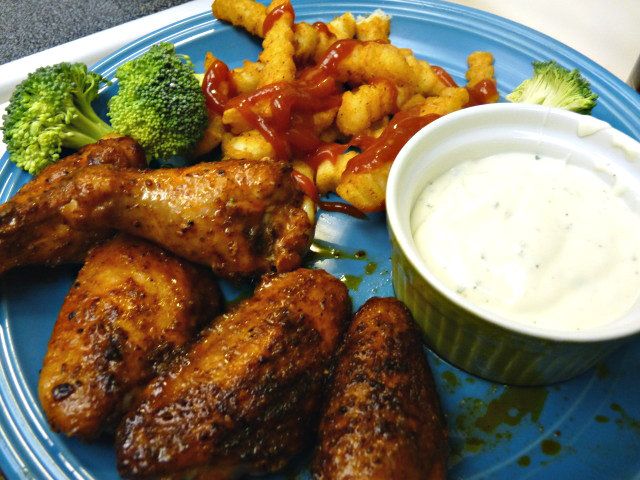 I'll try and rack my brain for something to Egg tonight and I'm gearing up for Egging my first Prime Rib on the Egg for Christmas (and only my 2nd one to cook ever) Just gotta transport my Egg the long 10 miles to my parents house.
Wishing everybody Happy Holidays, Merry Christmas, Happy Hanukka, Kwanzaa or Festivus or however you roll.