Awhile back I'd purchased a pork sirloin roast on a whim so Saturday I looked through my books for a recipe and finally decided to use the rub from the
Cedar Smoked Pork Loin
recipe in
Weber's Big Book of Grilling
. After rubbing it was wrapped tightly in plastic and allowed to rest overnight in the fridge.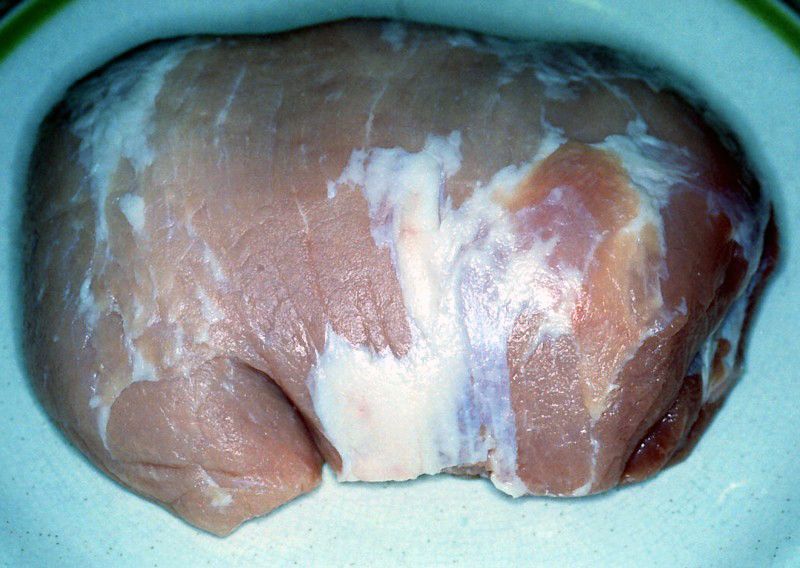 Since the roast was going to be Sunday supper I needed to come up with something for lunch, and since I wanted it to be simple I settled on a couple of half-pound burgers seasoned with Lawry's Seasoned Salt and fresh pepper.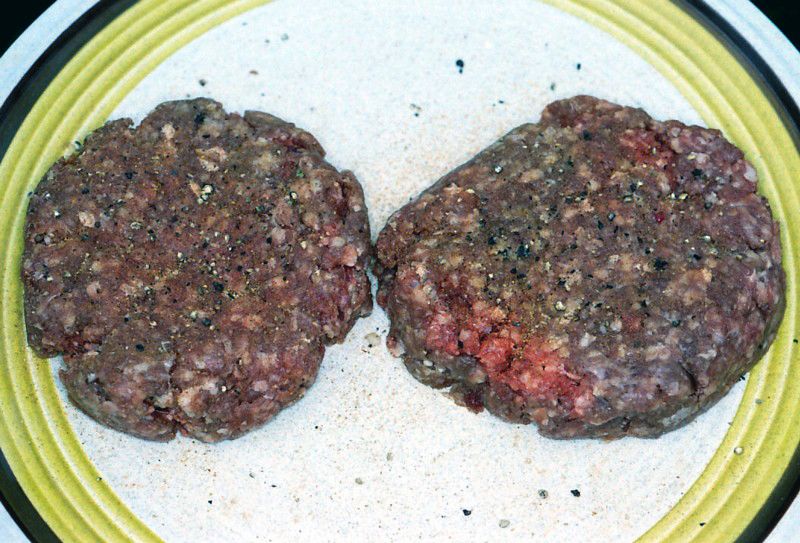 I swear that this is just how the burgers turned out and there was no manipulation on my part!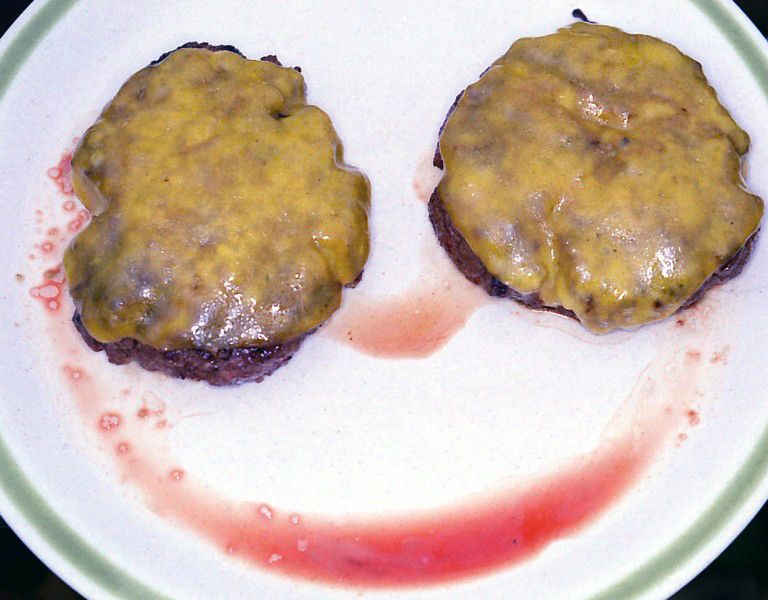 Mrs. Chicken topped hers with lettuce, mayo, ketchup, and mustard.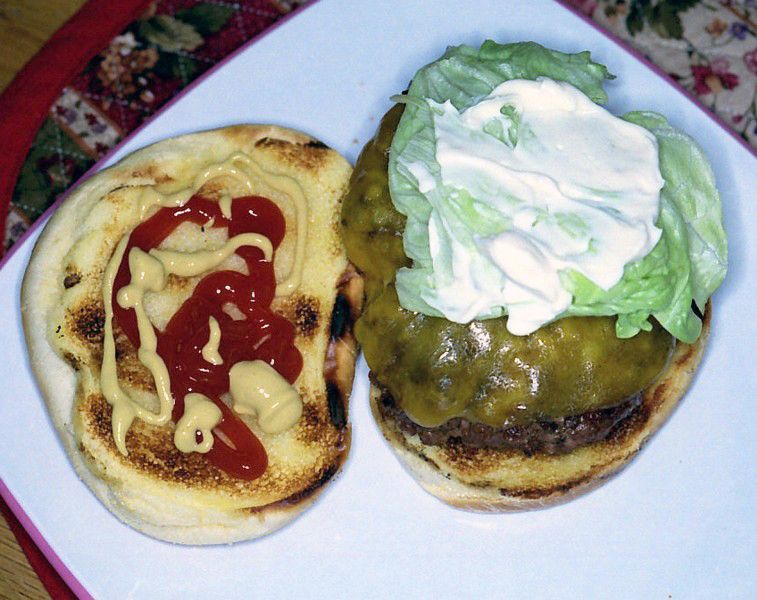 After a couple of hours it was time to get back to the roast. It was a little darker after its time in the fridge and the herbs were quite fragrant.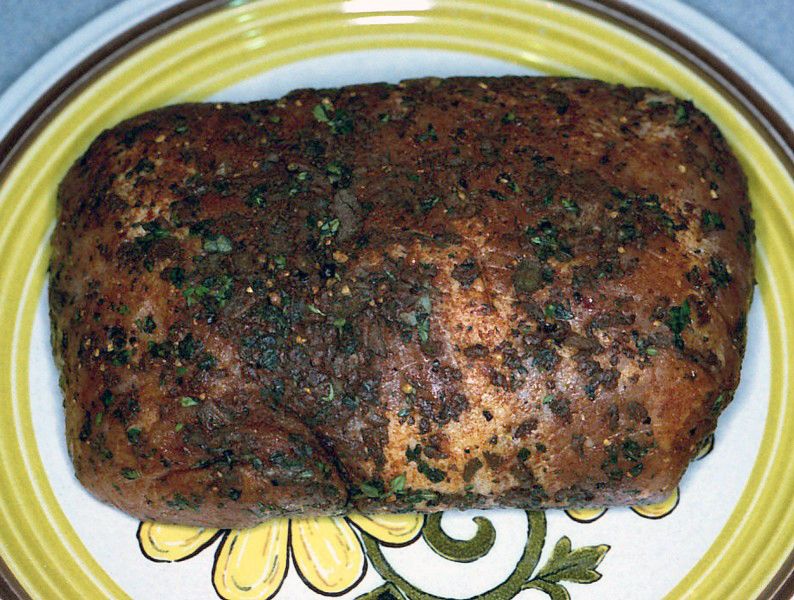 I hadn't used the rotisserie for awhile so I set up the 22" Weber with a mix of lump and briquettes, and it took about an hour (first check was 45 minutes in) at 350-375 to pass the 140 mark.
I had wanted to toss on a couple of chunks of apple wood but people were napping and I didn't want to wake them up with the power miter saw, so there was no smoke per se but I still managed to get a little bit of a smoke ring.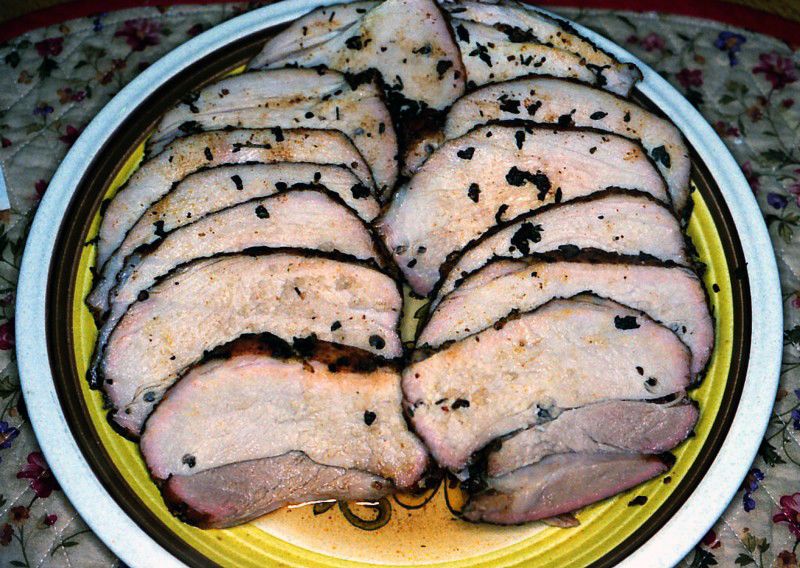 The potatoes were partially cooked in the microwave before I put them directly under the roast while it cooked, and while I was hoping that maybe they'd get basted by a few drippings there were none to speak of. Still, they were fine and the pork itself was flavorful and moist - not really beef-like juicy but moist. The flavors of the herbs really came through and I think it helped that instead of mixing the salt into the rub I salted the roast separately as the first step.