Last Wednesday I watched an episode of
Mexico - One Plate at a Time
that featured chorizo and since we were planning on tacos for Thursday night I decided to change things up a bit.
On the way home from work I made a quick stop for the important ingredients. Ordinarily I like to buy a more local brand of cheese and grate it myself but the already shredded stuff is OK for a weeknight.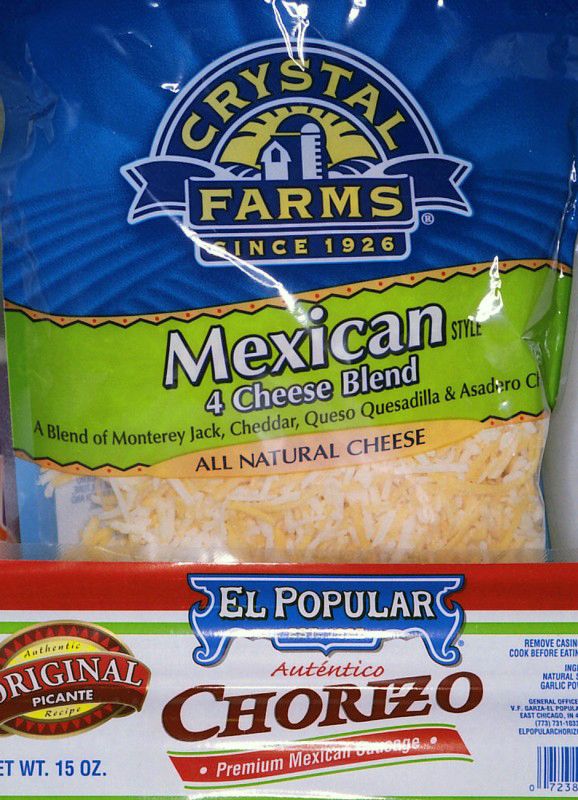 Sometimes all it takes is one look to determine that something shouldn't be eaten raw, and chorizo falls into that category. I thought about putting it on a plate and setting it on the floor to see if Mrs. Chicken would accuse the dog of something.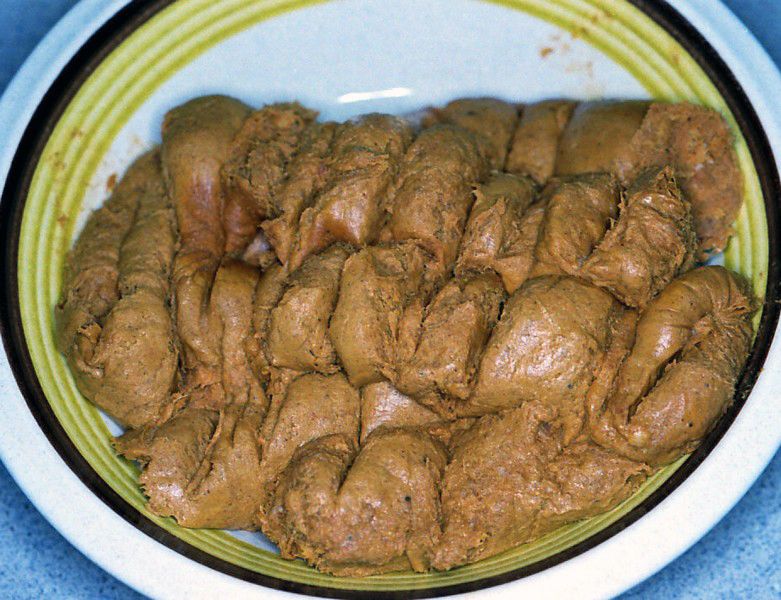 I put it in my grill pan and cooked it over lump charcoal until it was thoroughly done and a lot of fat had been rendered.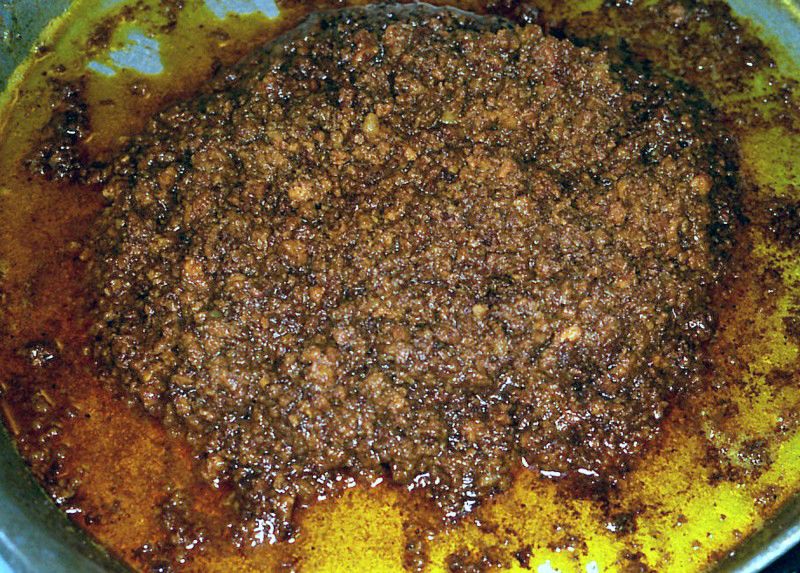 I buttered one side of a flour tortilla, put some chorizo and cheese on the unbuttered side, and folded it over.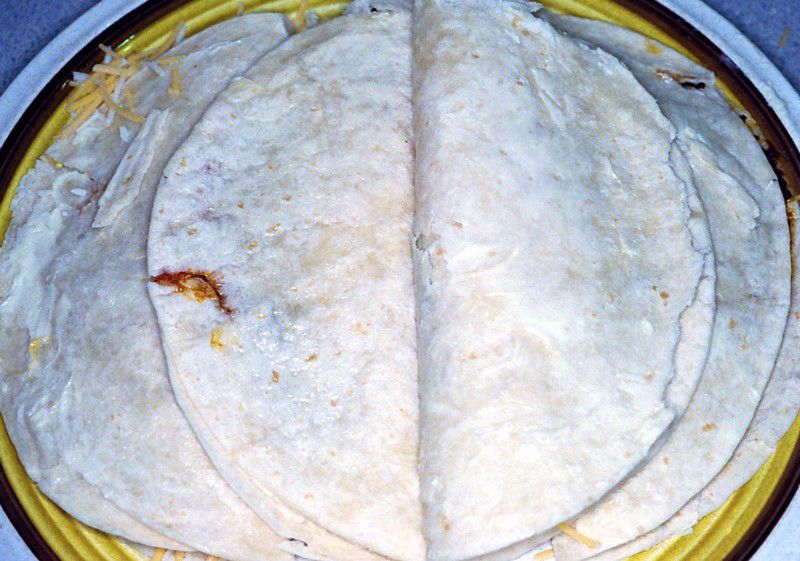 A perforated grill sheet works well for things like this. Smoke and heat still come through but it's much better than a grill grate at keeping everything flat and easily handled.
Even though I had tried to drain off as much fat as I could when I assembled them they were still a little oily, and Mrs. Chicken would've been much happier if I'd used the mild version of the chorizo instead of the picante. Still, they had a nice flavor and I'll definitely make them again sometime.