I can't remember how they wound up in my freezer but a few days ago I found a package of 3 sirloin chops. They don't seem to get as much love as other chops because they can have uneven marbling and a bit of muscle conflict, but are they really all that bad?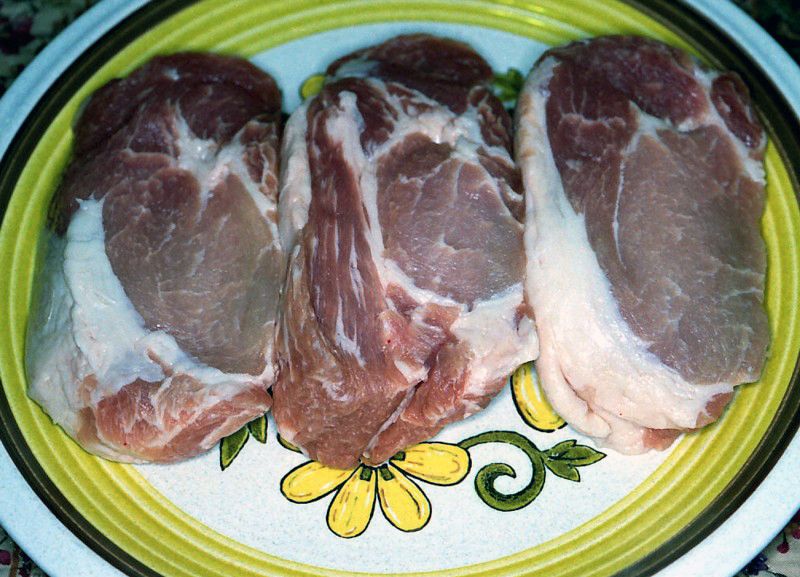 Since this was going to be a Tuesday night cook I started by prepping the chops with commercial seasoned salt and fresh pepper on Monday night.
After an overnight dry brine they were ready to grill.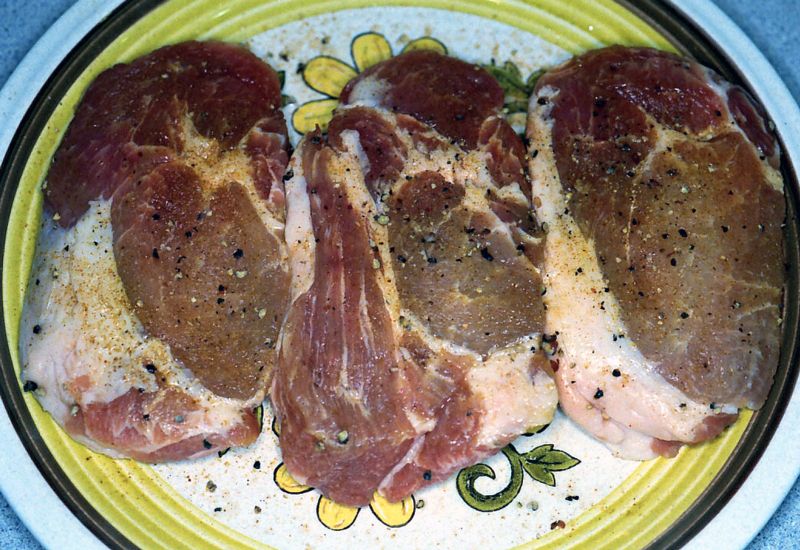 I initially planned to sear them and then finish indirect but I overestimated my charcoal so I wound up cooking them direct. The cast iron grate's heat absorption abilities really saved my butt.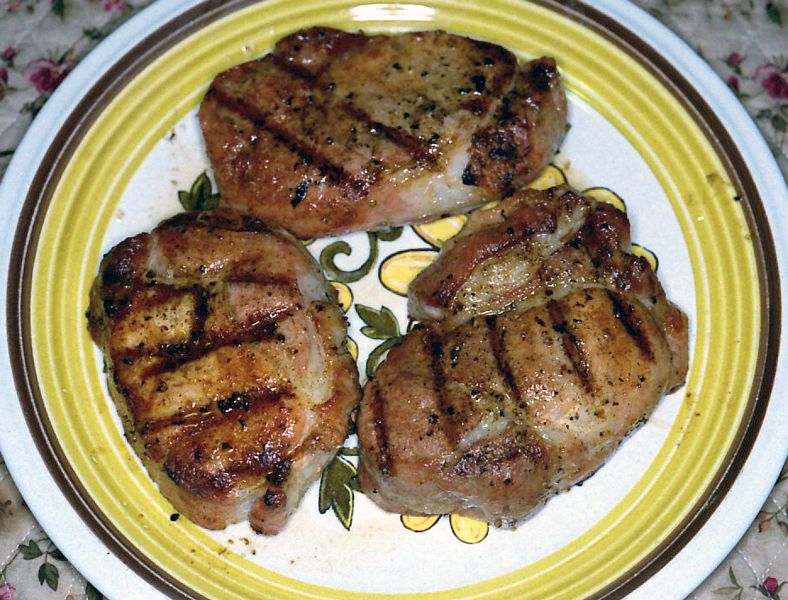 Because of their nature sirloin chops can cook unevenly and this time was no different, but I was fortunate in that the most done parts were still moist and the least done were cooked past the safe point.