This is actually a spin on the
Top Sirloin With Broccolini
recipe found on page 80 of
Weber's Time To Grill
.
Last week I bought an English-cut chuck roast and cut it horizontally into 2 steaks. The first one met a quick fate at the hands of salt, pepper, and fire but this one hung around for a few days.
I mixed up the marinade the night before.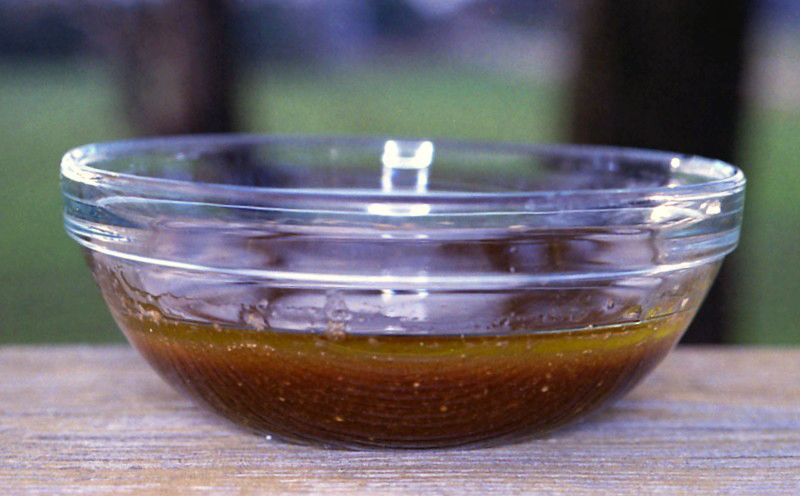 24 hours later the steak was ready for the grill so I put it on my cheap cast iron grate over Duraflame briquettes.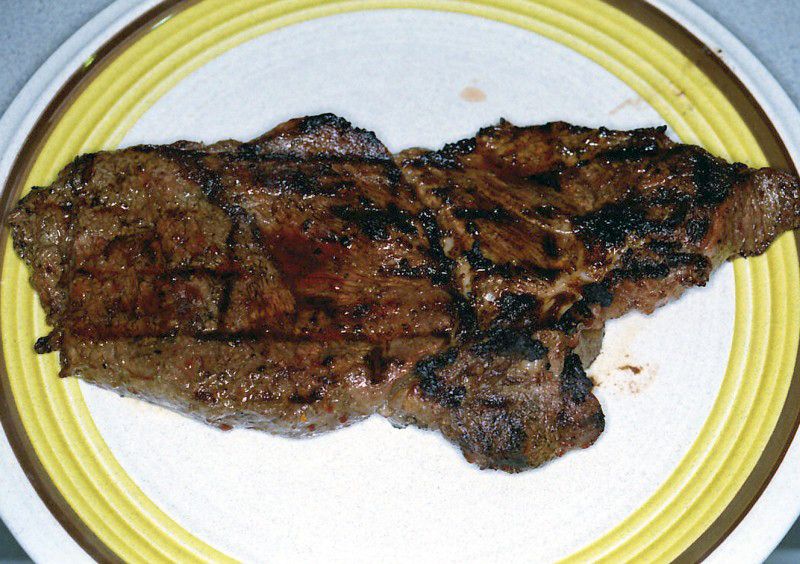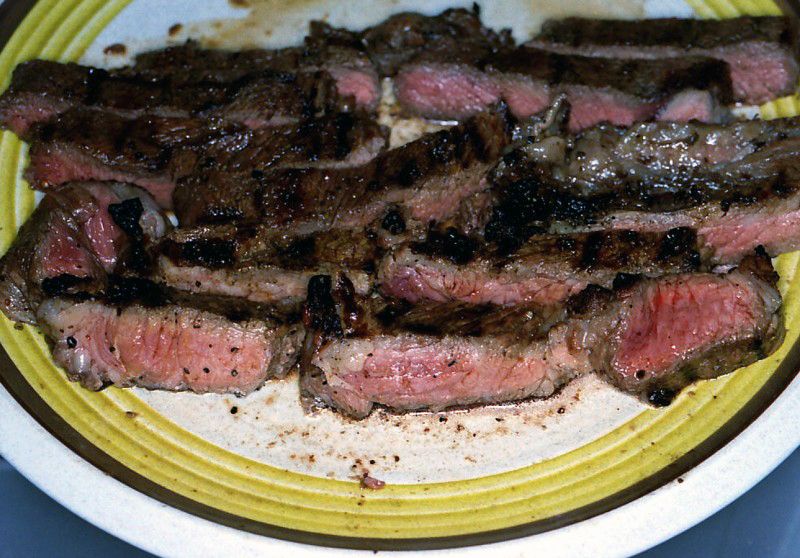 I didn't make the broccolini per the recipe but the marinade worked very well on the beef. It's essentially a vinaigrette so I made a few minor alterations, but the flavors held up well and chuck steak has the advantage of being able to tolerate a long marination.