Awhile back I'd asked about the new line of Bobby Flay alloy cookware, and lo and behold my kids gave me one of the pieces for my birthday. Even though there's a different one for pizza the size of this one certainly makes it a possible application, so that's what I did.
I mixed up the dough, put it in the pan, and blind baked it for about 5 minutes per the directions. I accidentally used twice as much water as I should have so I added flour and finely ground cornmeal until I was happy with the feel, and then I drizzled it with olive oil and let it rest before putting it in the pan.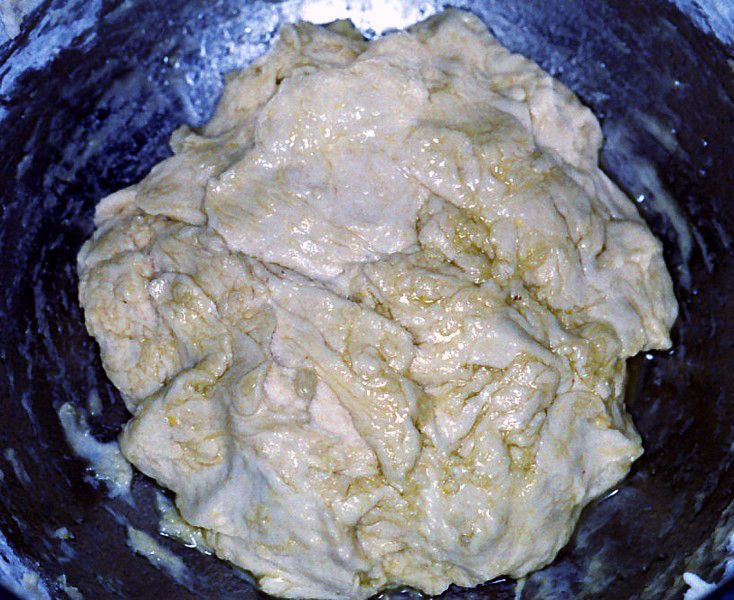 I topped it with a sauce, a mix of mozzarella and provolone, pepperoni, olives, and mushrooms.
But that was just the beginning...I added another layer of each (except the pepperoni) and grated some parmesan over the top.
I never measured the temperature of the grill but it got good and hot, and I threw in a small oak branch for a light smoke flavor.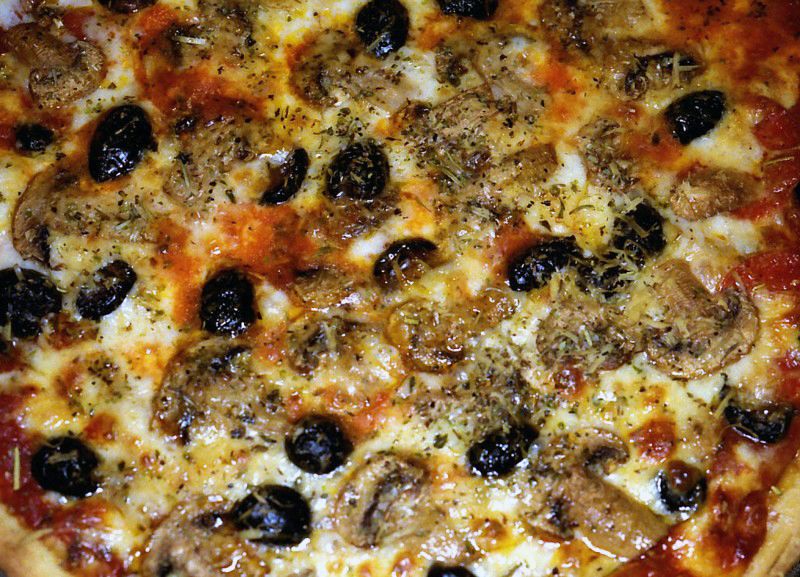 I wasn't expecting the crust to shrink back from the pan edge but it didn't hurt anything, and it had a nice shape.
I can't really think of anything to say other than that we really liked it. The smoke added an interesting flavor and I'm glad it was fairly light, as the regular pizza flavors still came through.
I had put the pan directly over the coals and unfortunately the crust bottom got a little too done in places. Next time I'll go with indirect heat as the pan will still conduct it to the pizza.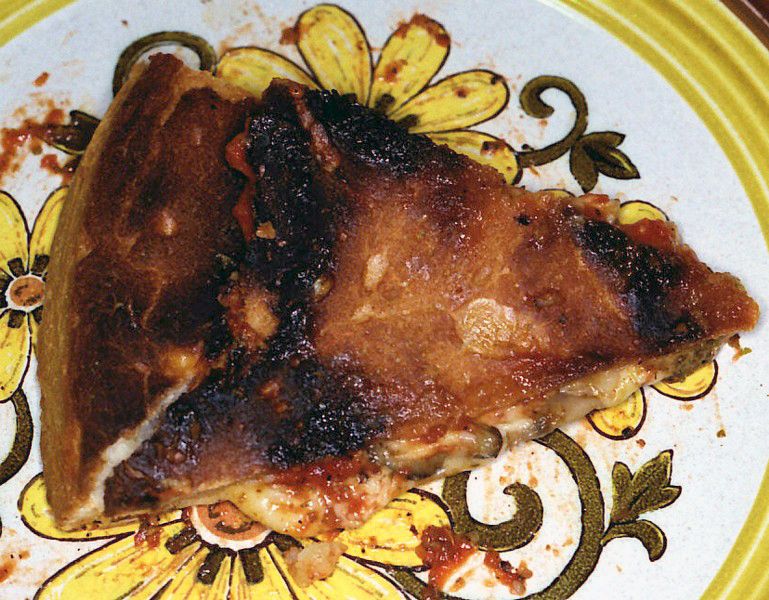 Did I mention that the pan got kind of hot? This is a hot pad that I tried to use to take the pan off the grill, and it never had a chance. As soon as it touched the metal the cover material melted and shrank, and I wound up having to use 3 layers of pads with better heat resistance to take the pan into the house...and even then I still had to jog because the heat was really coming through.