Sunday I fired up one of the Bar-B-Kettles and the WSM for some chicken and ribs. Originally the chicken was supposed to be Saturday dinner but after an afternoon of plumbing work I just didn't feel like cooking, so that night I got things ready.
I picked 2 recipes from
Weber's Way to Grill
: the "slow good" back ribs and the "slow smoked" spare ribs.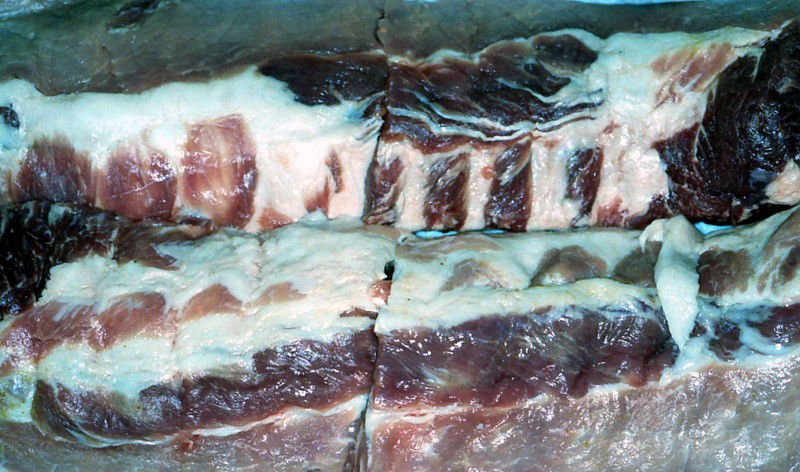 After the ribs were prepped I mixed up a compound butter with basil, thyme, tarragon, and a couple of grated garlic cloves.
The ribs fit pretty snug in the rack...I think I need one that runs longitudinally. They spent 5 hours in the WSM over Duraflame briquettes and a chunk of apple wood for smoke.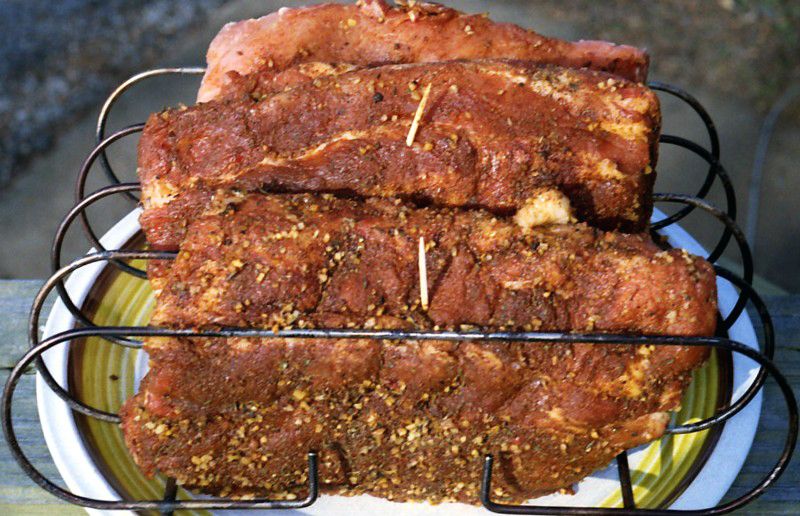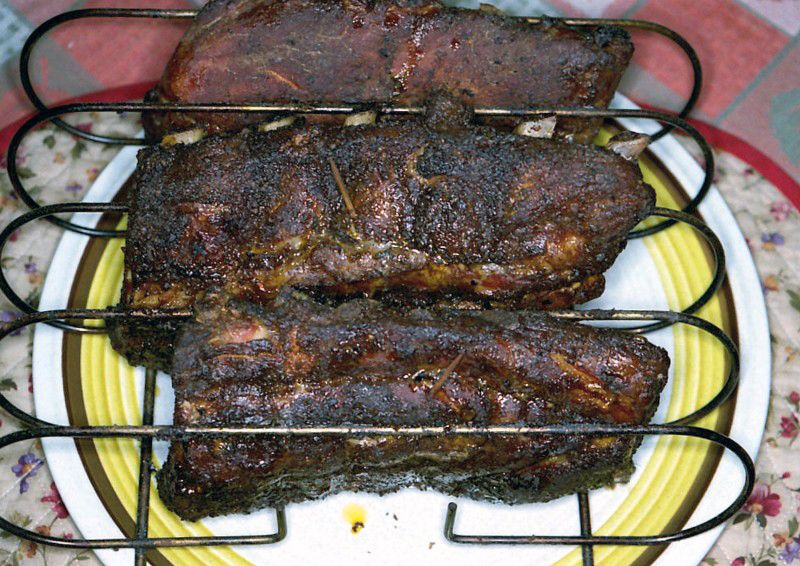 They turned out pretty good and the spare rib rub had a little stronger flavor.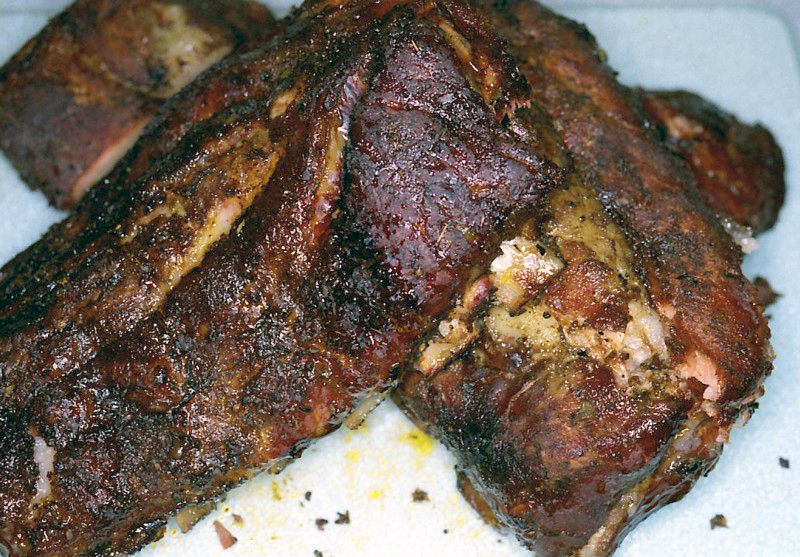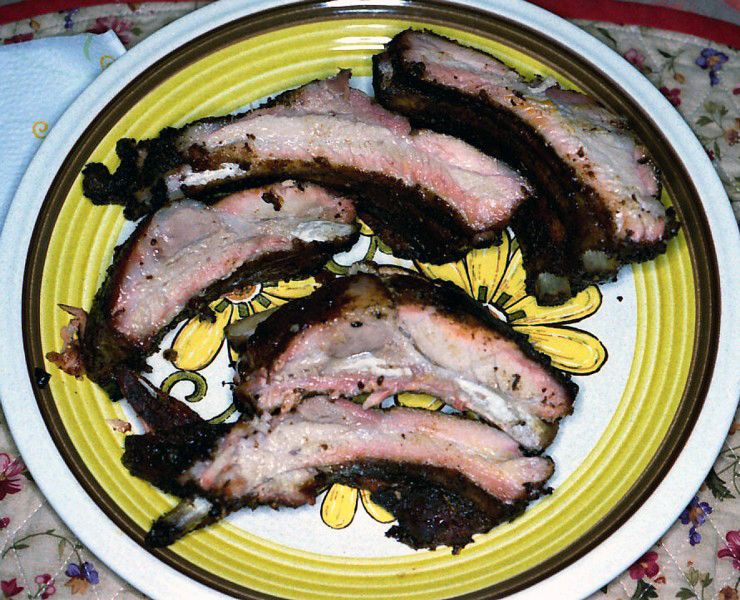 I tried to time things so that the chicken would go on the grill when the ribs had about an hour left. I don't know why I thought the legs would fit in the rack because they didn't, but I went ahead and gave it a try and since they were well-coated with butter I sliced some potatoes and put them dry in the bottom of the pan. Awhile into the cook a couple of the legs fell out of the rack so at that point I laid all 4 directly on the potatoes.
The potatoes turned out very tender and had a lot of flavor from the butter and herbs. The chicken had a nice crispy skin and was cooked enough to allow the drumstick to easily pull out of the thigh.
We didn't eat as much as I thought we would so now I have a fridge full of leftovers...well, maybe not so full now since I've had to pack 2 lunches.