I decided to do something different with my Turkey this year by cutting into pieces prior to cooking.
I started with 3 turkeys
Separated the legs, thighs and wings, but kept the breast whole. I removed the back bone portion from the breasts, but kept the breast bone.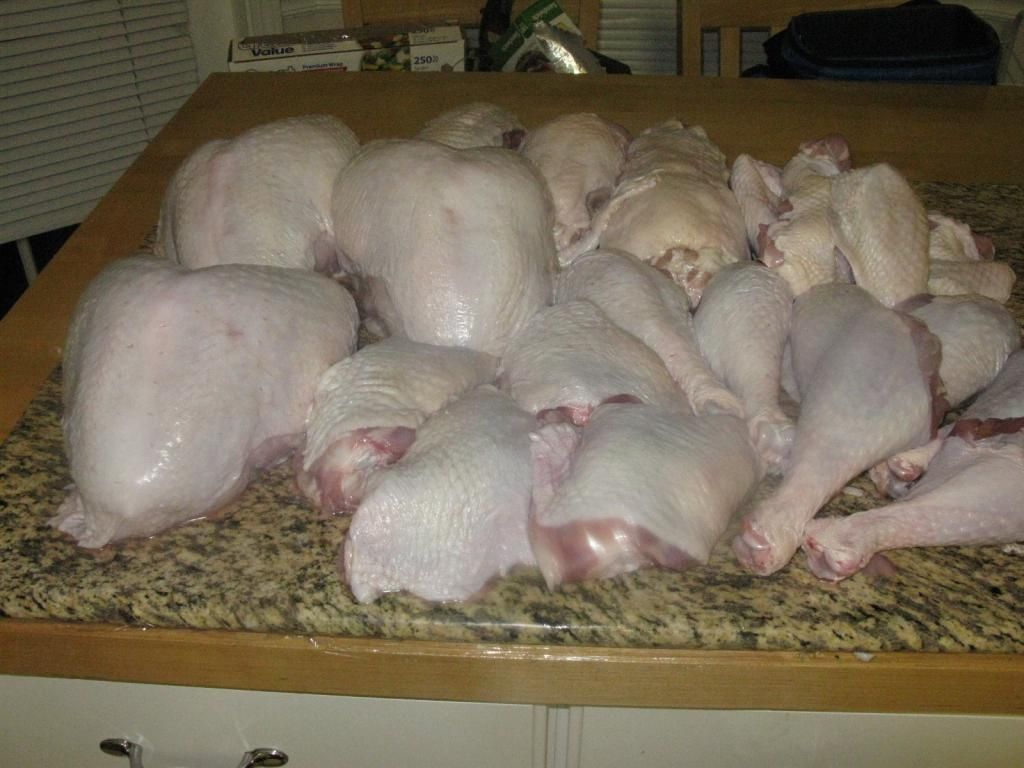 This also made it easy to brine in the refrigerator, since I was able to use smaller containers to soak the pieces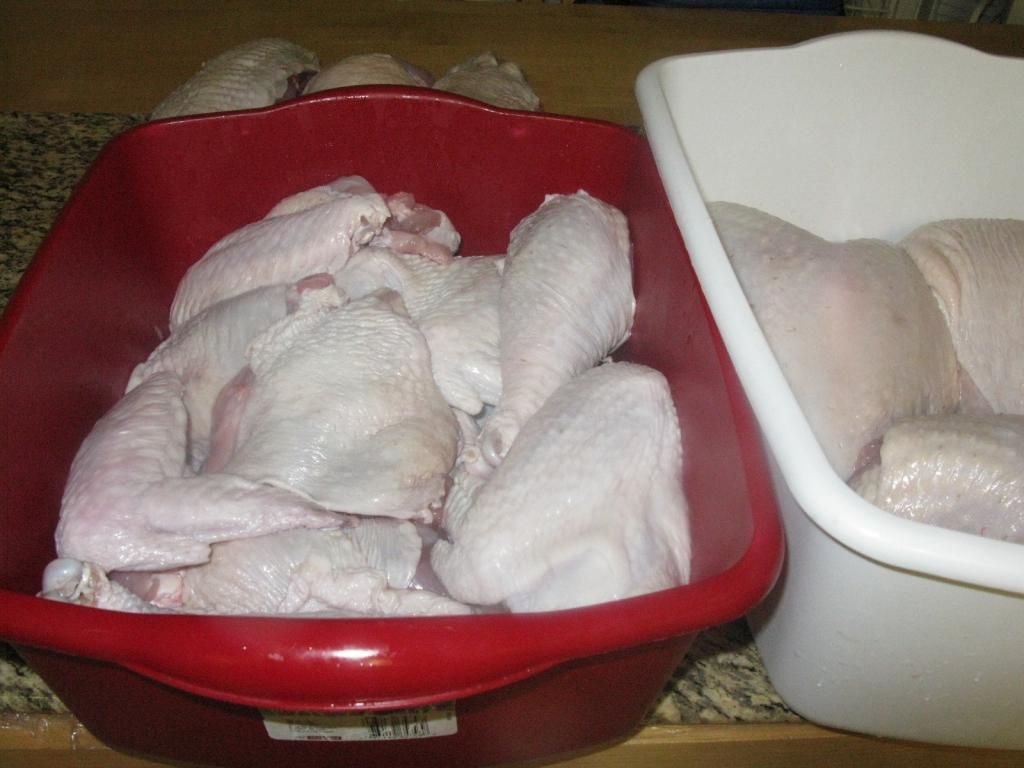 24 hours later…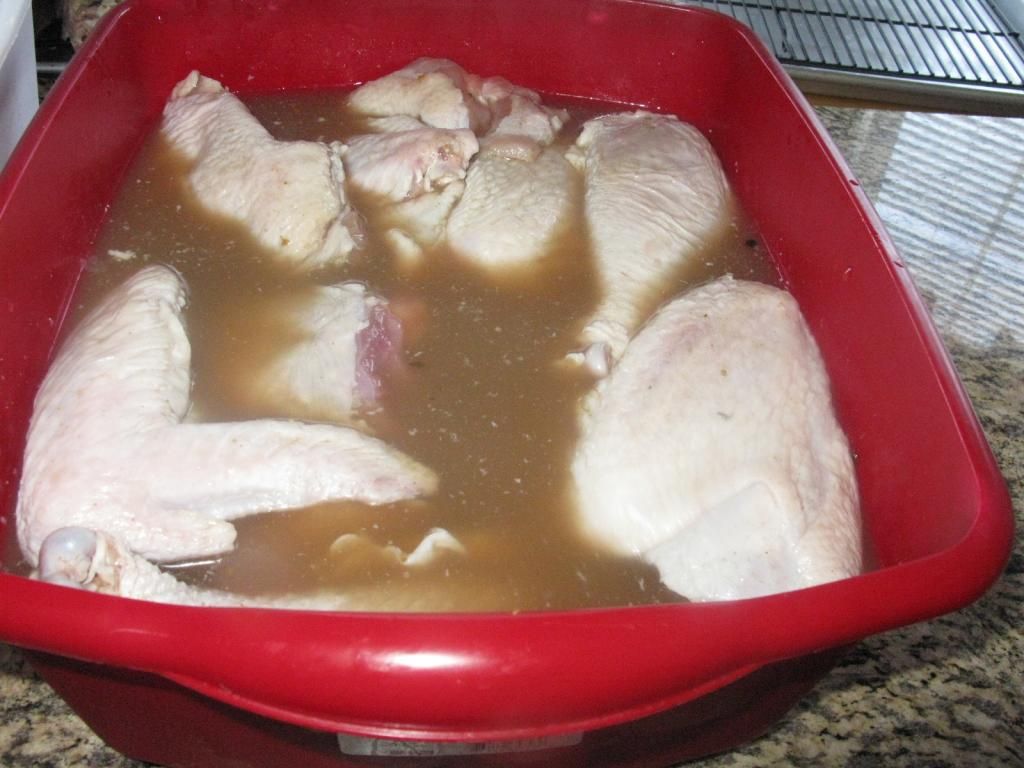 I placed the pieces on racks after brining and placed them back in the refrigerator for another 24 hours so the skin can dry out.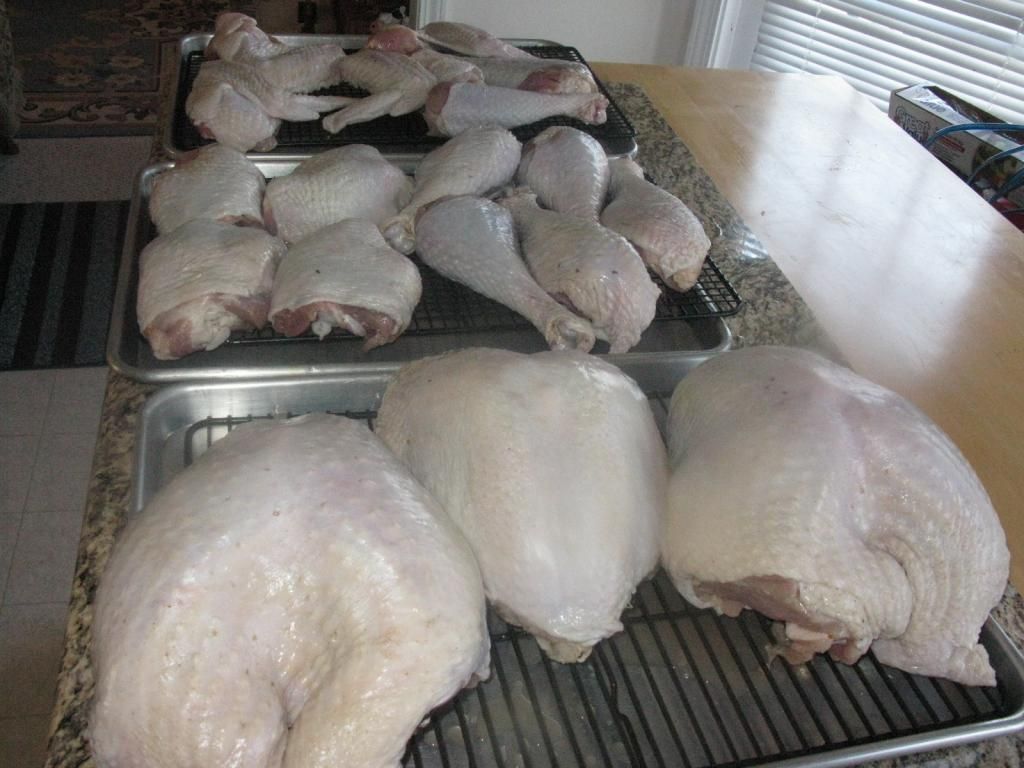 Onto the smoker on T-Day, I added the wings an hour later so they wouldn't over cook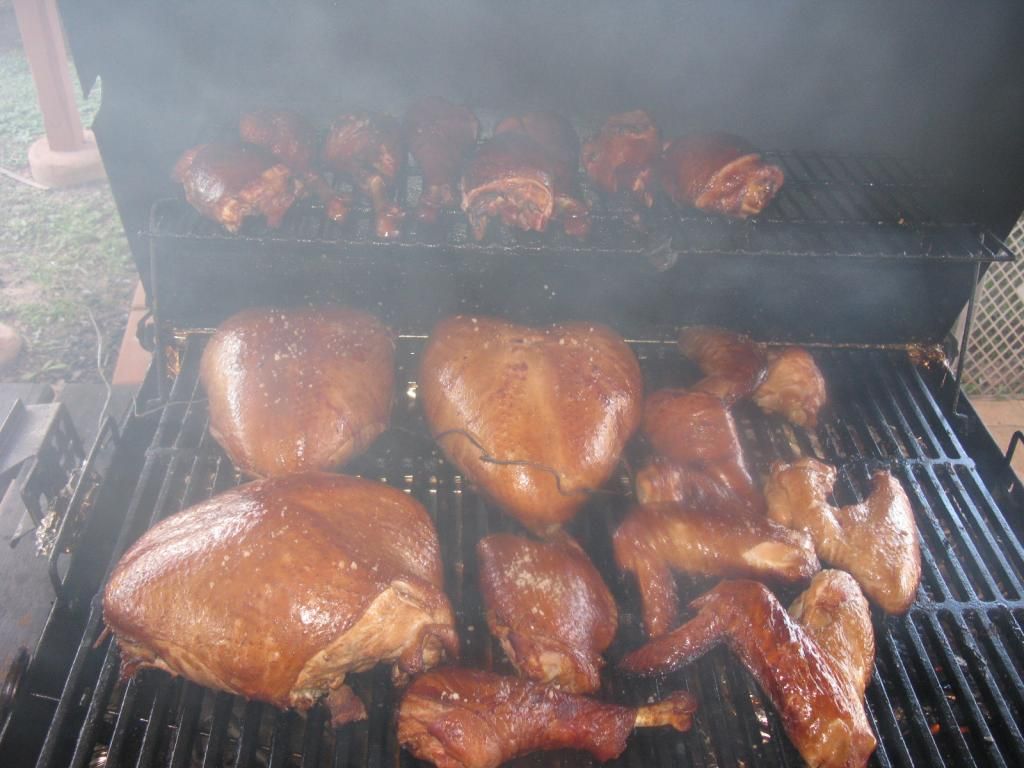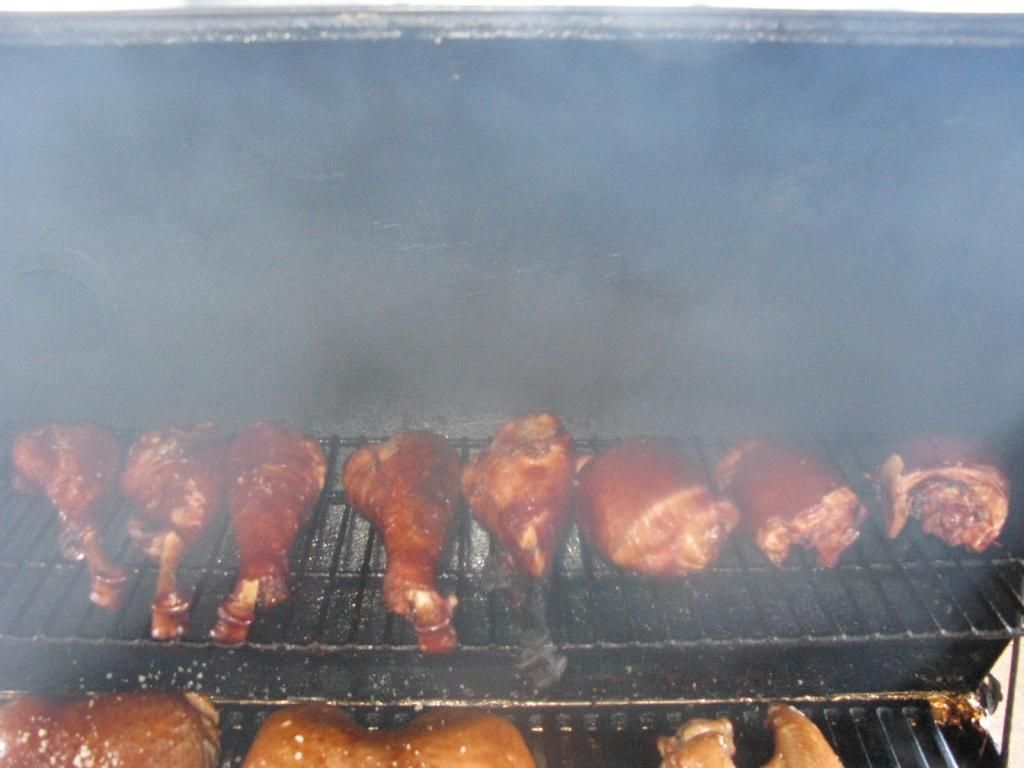 The cooking was done just few min shy of 2 hours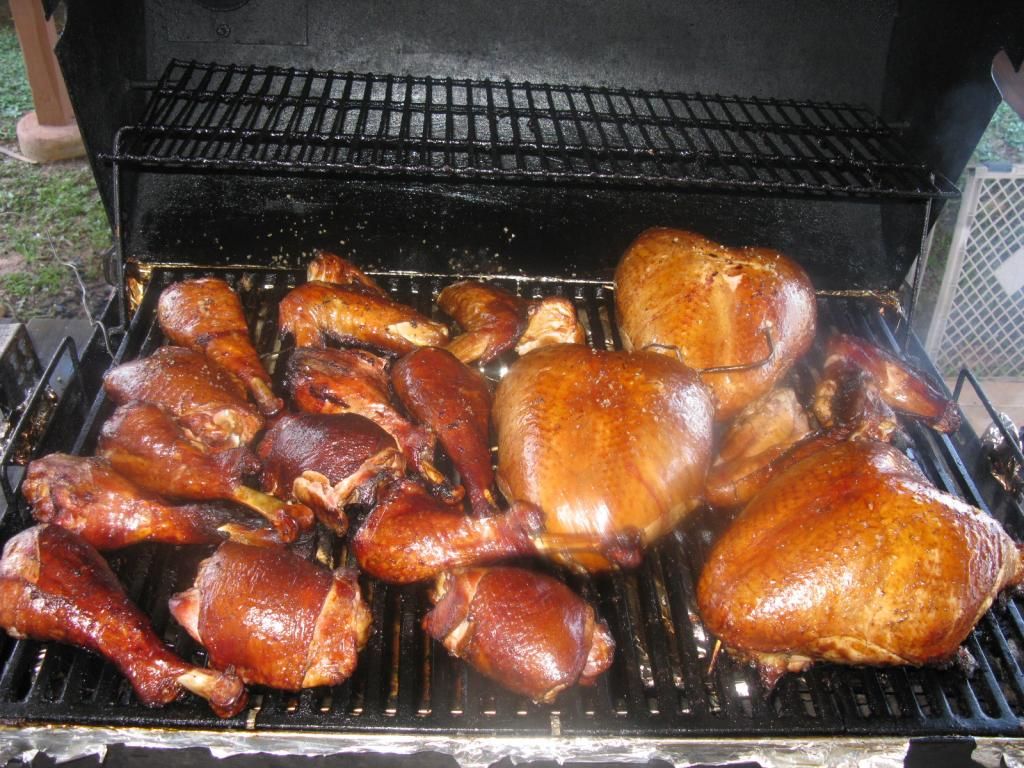 Dinner is served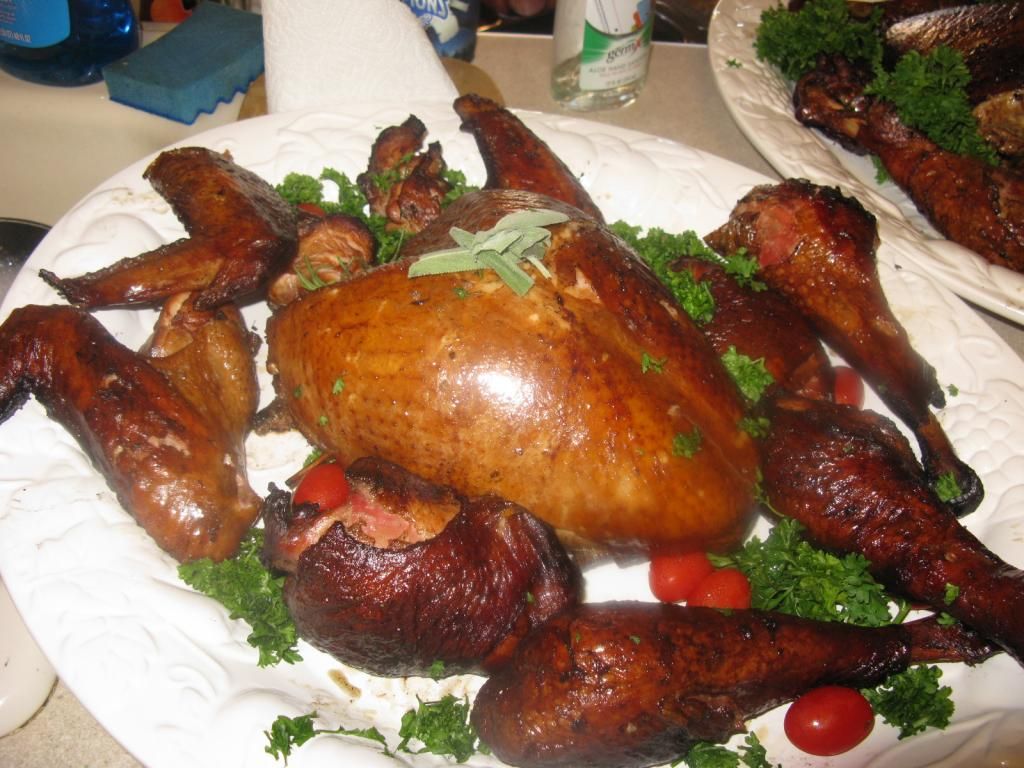 Results:
It was the juiciest Turkey I've ever had
The breast meat was perfectly cooked, since I was able to take it out when it reached 160 internal temp. And the wings were not overcooked, since I added them later and the dark meat was smoky and perfectly done under two hours. The cooking temp ranged between 300 to 350 and I was using the SFB.
I would say this was a very successful experiment. I mean cooking three turkeys in one smoker under two hours and have them come out perfect is a testament of its own