Last night I had a couple of chuck steaks to grill but I decided to fancy them up a bit.
I started by cutting the best part out of each steak.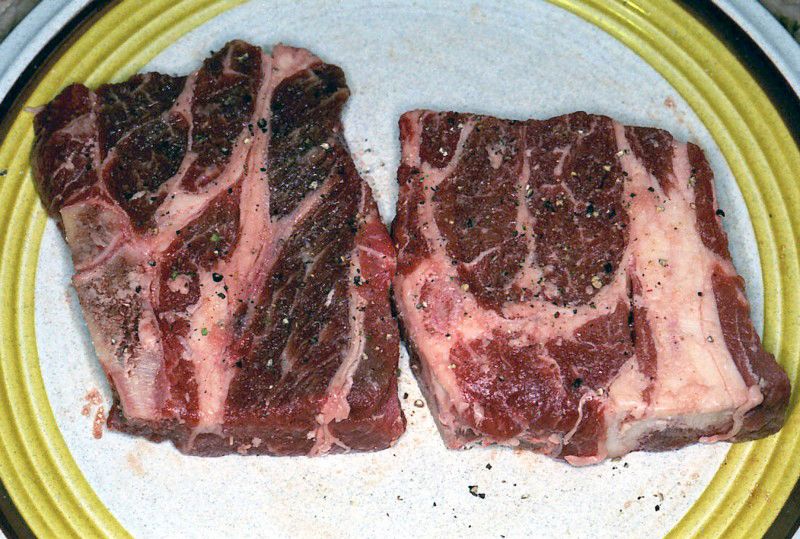 Of course, since chuck steaks are so lean I needed to add a but of fat.
And nothing works like bacon, right?
The bacon wrapping the sides of the steaks cooked up pretty nice but the strips across the flat surfaces pretty much disappeared, partly because I used a fairly thin bacon. I had some mushrooms handy so I stuck one on the end of each skewer.
All I used for seasoning was salt and pepper and the steaks turned out pretty good. The bacon was hickory-smoked and did impart some flavor to the meat, so it wasn't a waste of time even though it's more associated with the leaner cuts.