Screaming Chicken got me going on his Muenster cheeseburger. Since he did not post pics, I'm taking the liberty to do so for him.
Please forgive the quality of these pics-- I just got this camera and am using it for the first time. I have a learning curve to pass.
First of all, it was California cold here today-- by no means cold to some of you, but too chilly for this blood. I got to feeling a bit nostalgic, so I did the unthinkable-- wait for it... I lit the coals.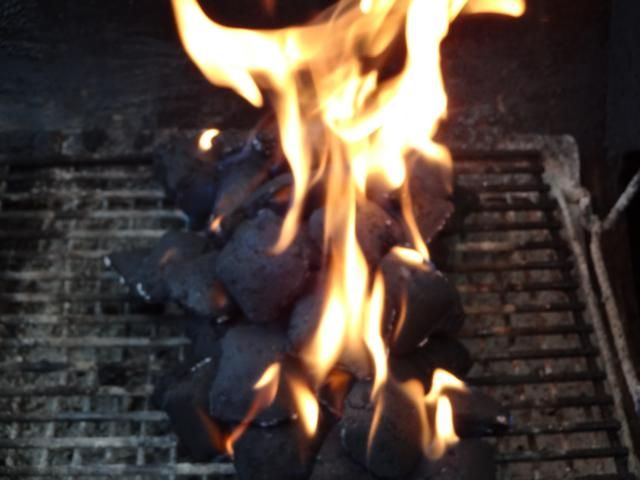 Time to bring out the cast of characters in this cookout. Besides Brad's Muenster cheese, there's leafy green lettuce, beefsteak tomato, red onion, dill pickle, and my "secret sauce" (mayo and ketchup).
The gridiron is hot and on go the turkey patties and red onion. Strangely, I have actually come to the point where nine times out of ten I prefer turkey to beef!
Talk about a short cookout. Well, you all know how that goes. Burgers and onion have grilled, so it's time to melt the cheese and toast the buns. I brushed the buns with melted bacon drippings before toasting. I tell you, for those who do not know, man will that ever take a burger up a notch or so.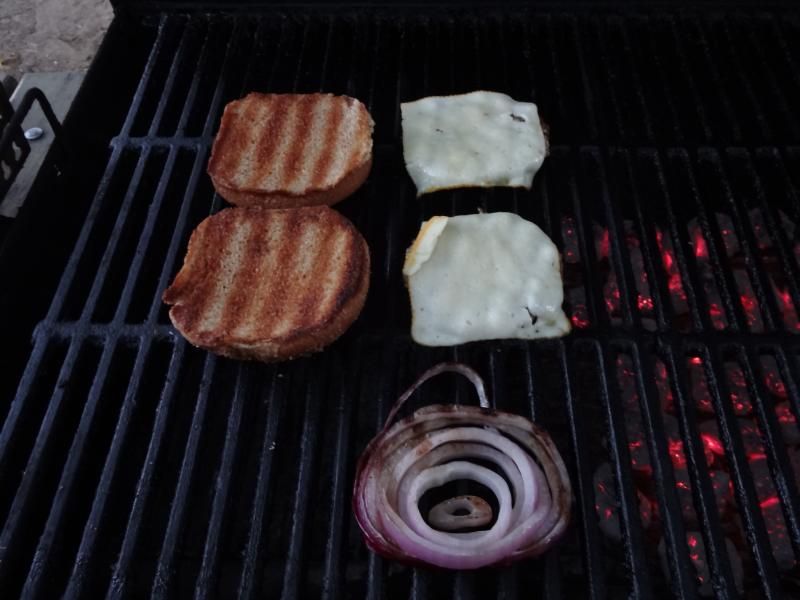 Now all we have to do is build this Monster cheeseburger up on the plate in the heart of some Freedom fries. I also used 100% whole wheat buns. Screaming Chicken was certainly right-- Muenster cheese is delish!!! (Thanks, Brad--Worth singing about, indeed) There is just no burger in town that can compare to the one you make for yourself! (I could also call this my 'Microsoft' Burger, because it has the 'Works' )