In looking for something to cook, I decided to go to the Big Green Egg Cookbook. I went with the Beef Kabobs with Chimichurri Sauce. This ended up being a great recipe primarily because of the sauce. We love Chimichurri sauce and have tried many different recipes and this is by far the best one we have had to date. Here are some pics:
Chimichurri Sauce which was Parsley, Fresh Oregano, Olive Oil, Lime Juice, Jalapenos, salt, and pepper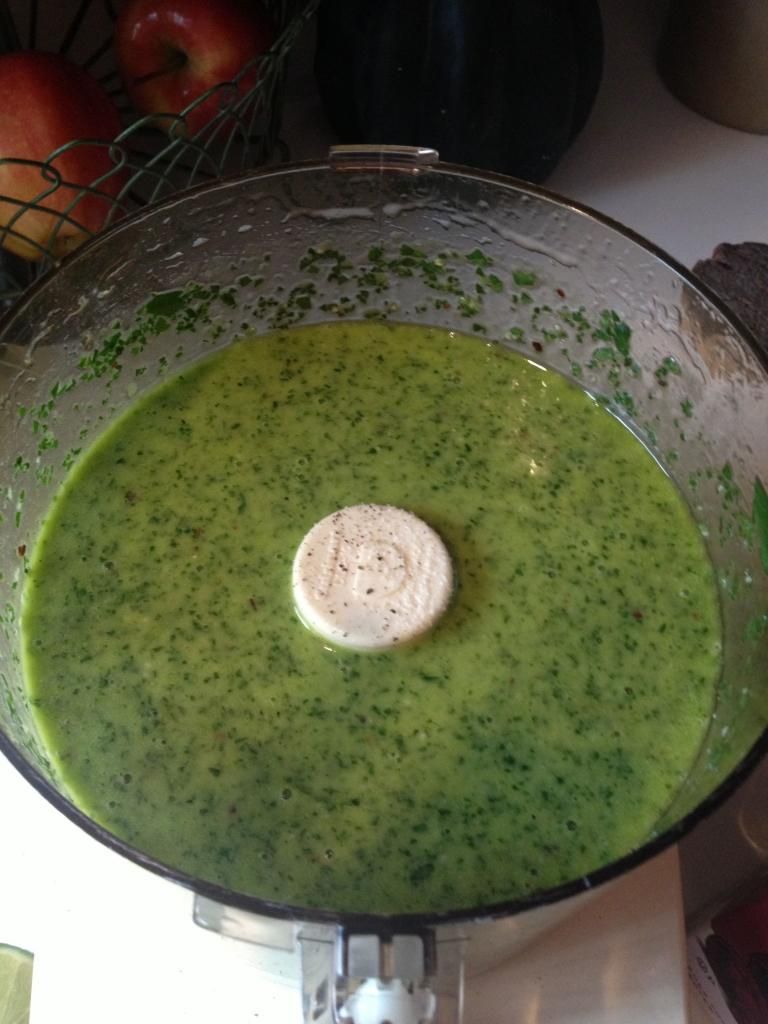 Meat marinating in the fridge for about 6 hours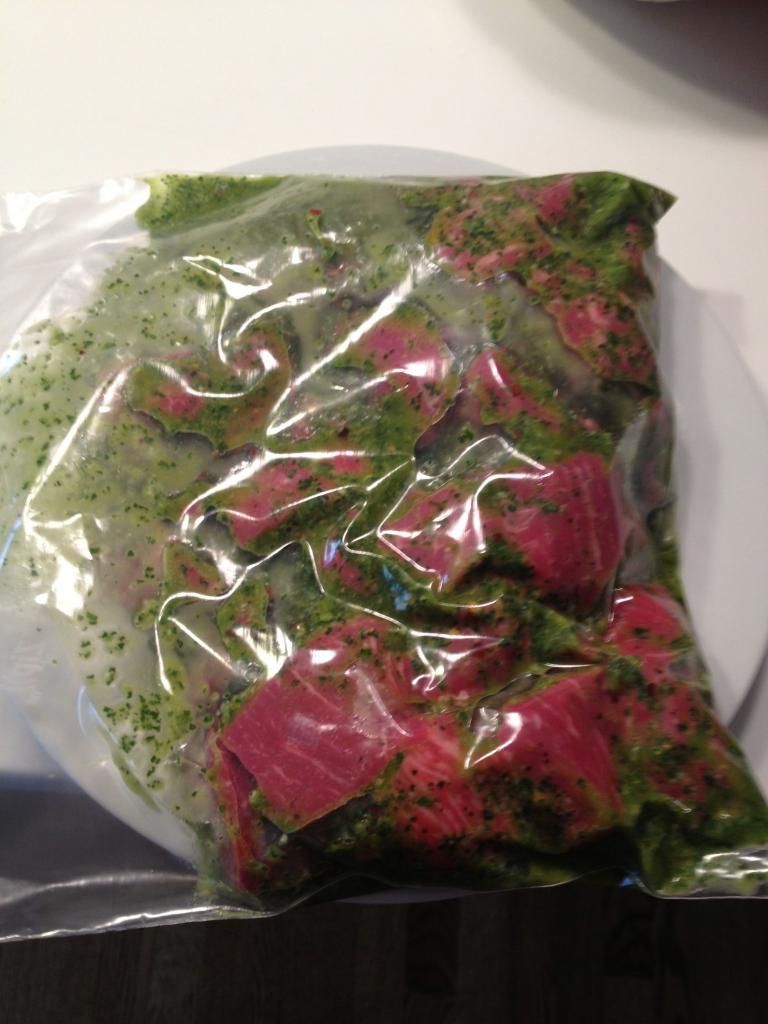 On the Egg Direct at 450 for about 10 minutes turning frequently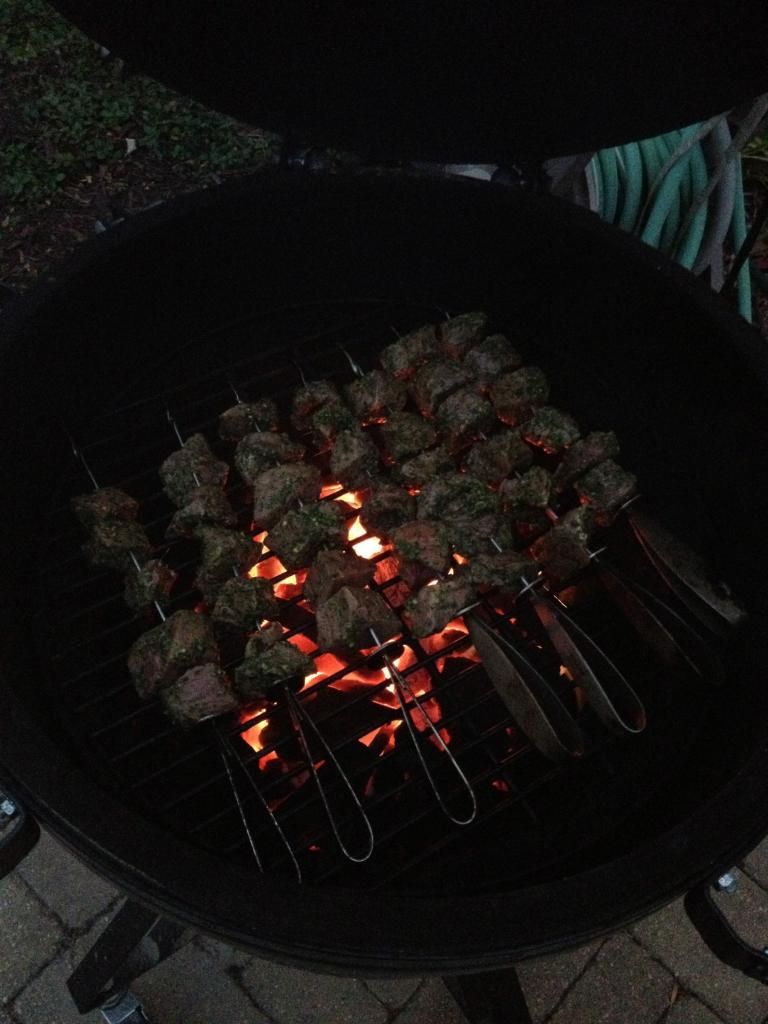 All cooked and resting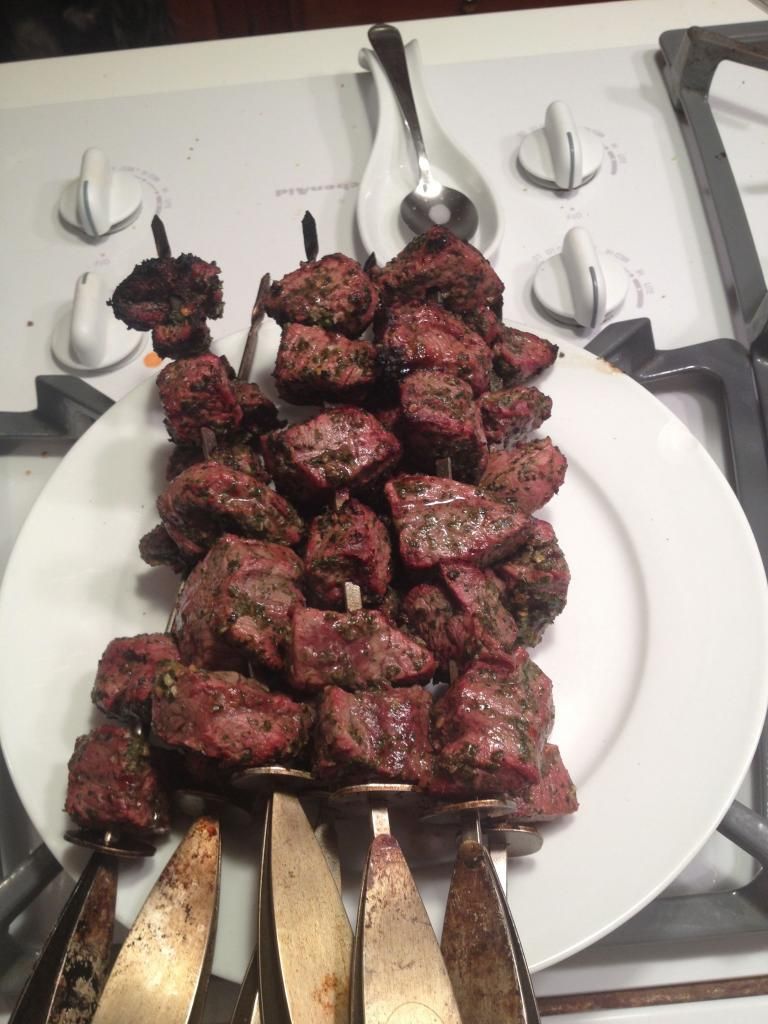 Plated with some coconut rice and broccoli (Sorry for all the green!)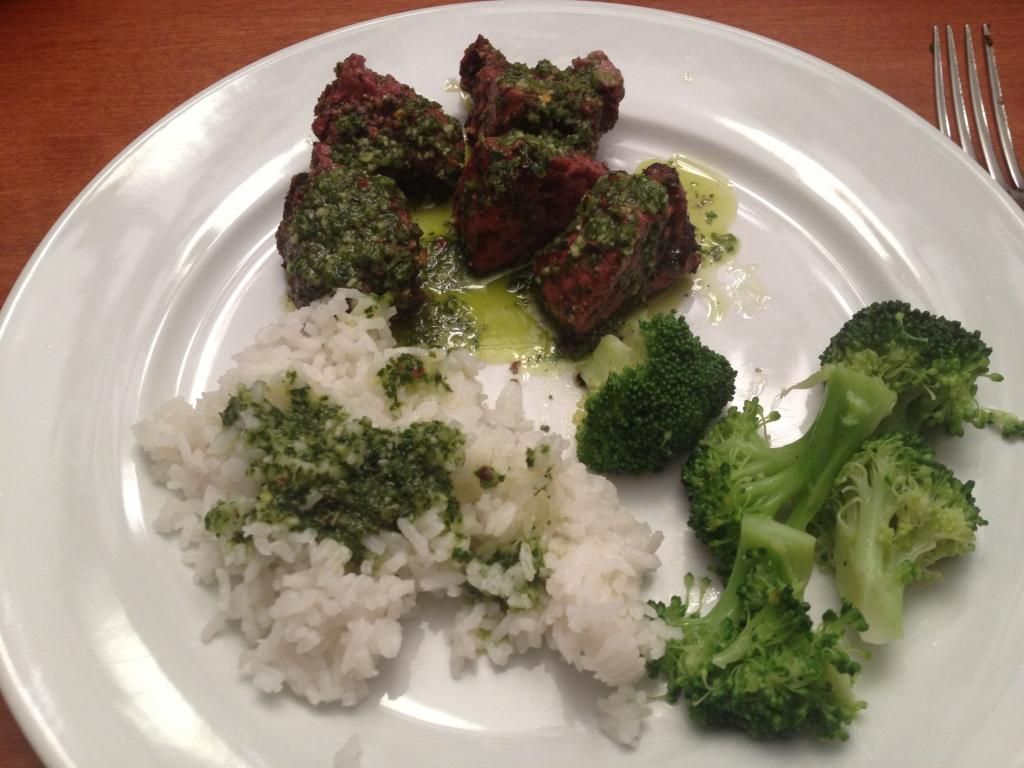 Not thrilled with the quality of my pics but I think it tells the story. This is a great recipe and I highly recommend.