Earlier this week my wife returned from a visit to her parents with some things she purchased in Branson, Missouri.
I decided to try the grey sea salt and the ribeyes in the freezer were perfect candidates. I salted them on Tuesday, wrapped them tightly in plastic, and put them in the fridge until Thursday afternoon.
Mrs. Chicken is a big fan of acorn squash so before getting the steaks ready I put one on the grill. The halves cooked cut side down over direct coals for about 20 minutes and then I flipped them over, moved them to the cool zone, and put a chunk of butter in each. I like to score the squash to help the butter penetrate a little bit.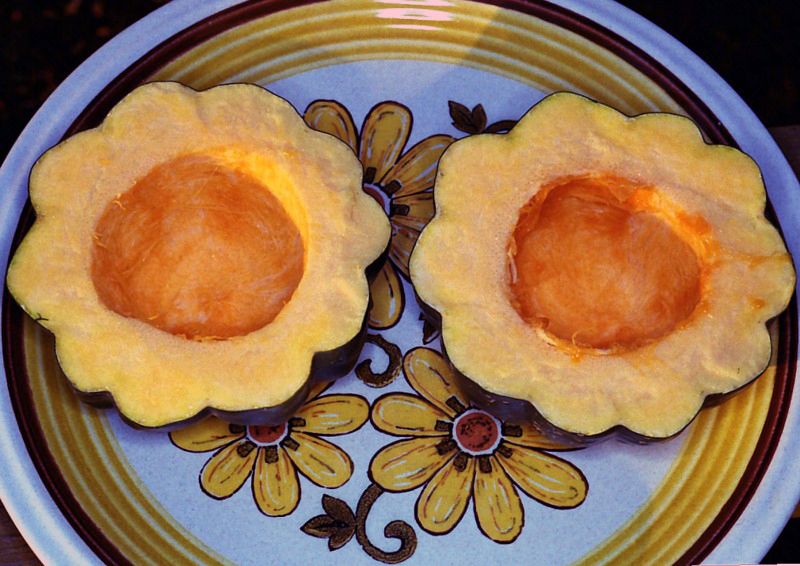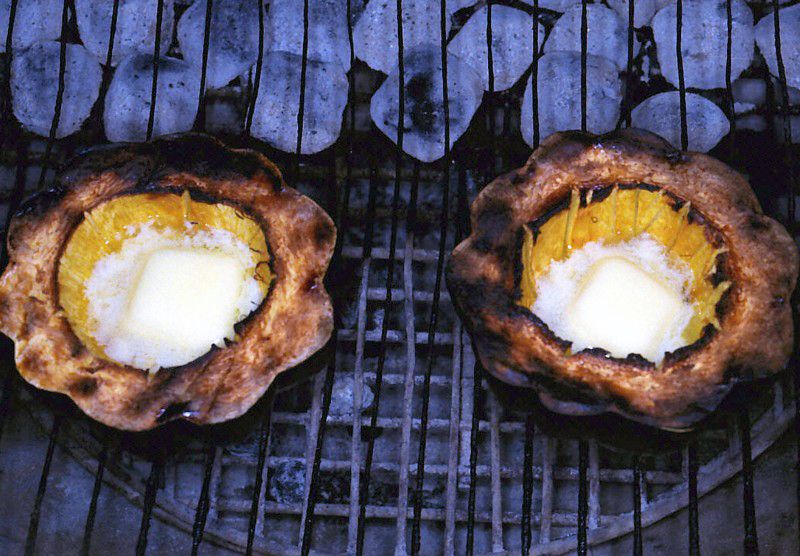 Once the squash was going I took the steaks out of the fridge, and after 2 days the big crystals of sea salt had totally dissolved but there was surprisingly little liquid in the plastic.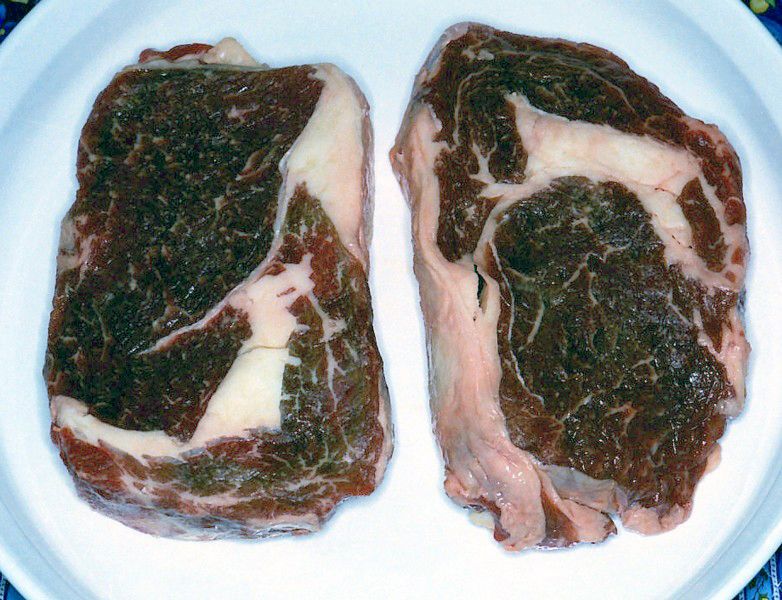 I didn't do anything to the beef. No pepper, no garlic, no nothing, and I tested them with the poke method. It's been awhile since I've gotten steaks that look this good!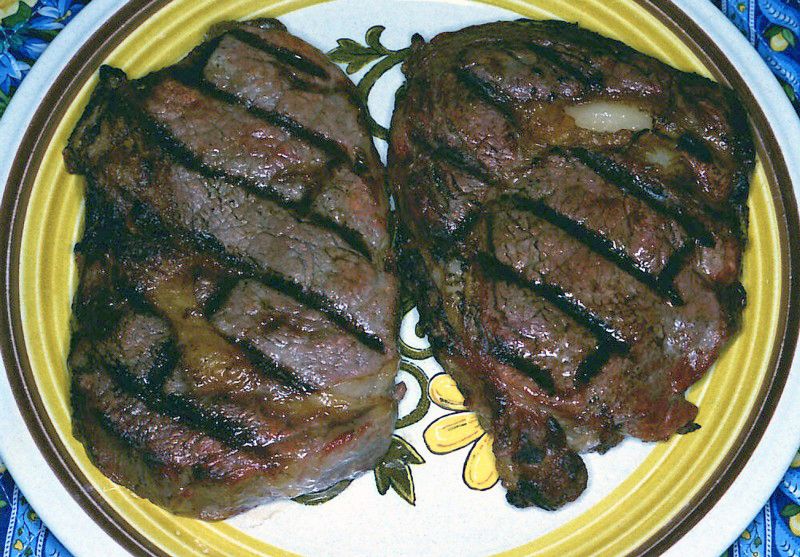 As happy as I was with the appearance of the steaks I was even happier with how they tasted. The salt got into the meat and really enhanced the flavor, and being ribeyes they were already pretty tender. I did treat myself to a few small pieces of crispy fat but since Mrs. Chicken was watching I pushed most of it off to the side.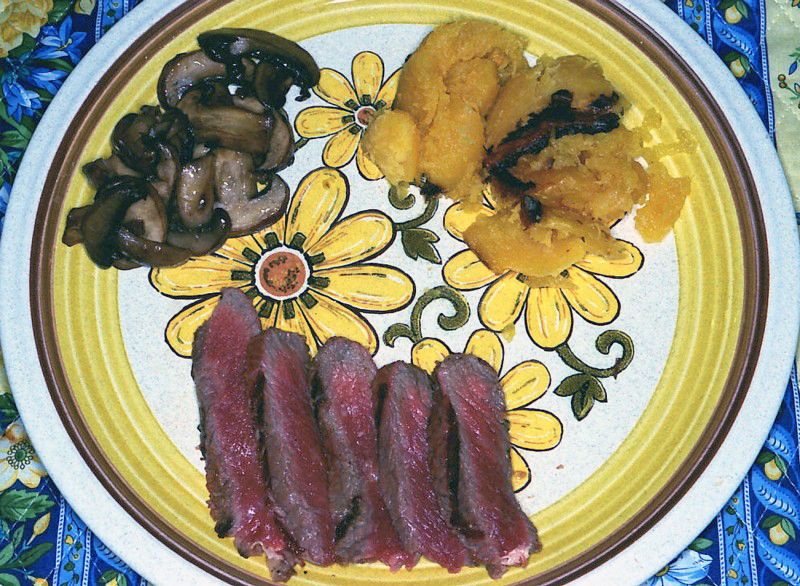 A lot of acorn squash recipes call for brown sugar but I've found that with grilling the trick to getting the sweetness is to start by caramelizing the squash over direct heat before an indirect finish.
Brad