...Almost sounds like Pittsburgh. Inspired in part by Dyal's hamburger steaks, (Thanks for letting me Steelering your idea, Dyal), I set out to produce a new sportsfood to get my Chargers back on track. Not wanting to go to the grocery store today, I opted to work with what I had on hand, make like a Marine, and adapt, improvise, and overcome.
At first I had a hankering for either my go to favorite meatball pizza or some kind of burger. I resolved to make the patty in a largely meatball fashion with egg, bread, Italian seasonings, and the like. Only exception is that tonight's Parmesan cheese would be external to the meat.
That done, I hit the French bread roll up with some homemade pizza suace.
Didn't have any moozarella, so I topped that with Parmesan that I used for the pork parmesan. Also added a touch of crushed red chile.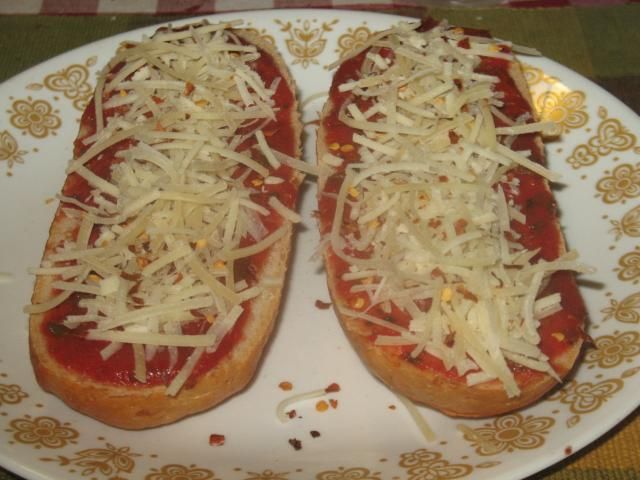 Off to the pit for it to do its thing. Finally topped it with thin sliced onion.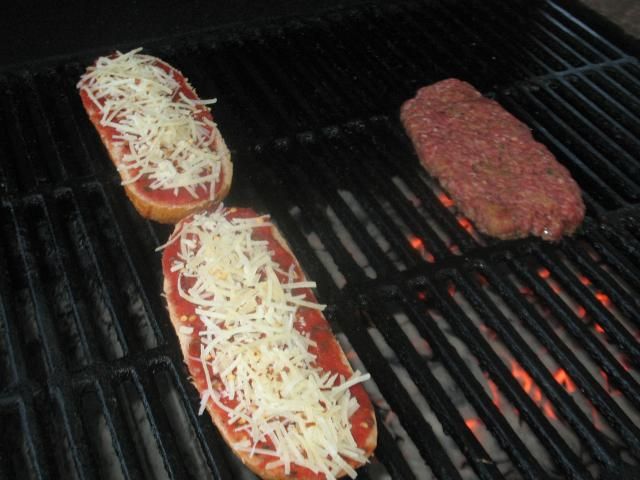 Wow and bullseye!--This recipe is a keeper. My goodness, 'twas delicious. The onions kept it in check and balance on the hamburger side, while the meatball pizza (or even sub) also shone through. The beauty of this recipe I see is that it lends itself to adding even more ingredients like bell peppers or mushrooms, olives, etc. Even has something of a football shape, so come on Chargers!