No, not buffalo as in bison but Buffalo as in the city and the wings. The recipe comes from
Ribs, Ribs, Ribs.
and I grilled up a rack a couple of weeks ago.
The recipe calls for ribs (duh) and spices and seasonings to create the Buffalo flavor. Unfortunately my biggest cutting board is white poly and it always has a funky effect on the camera.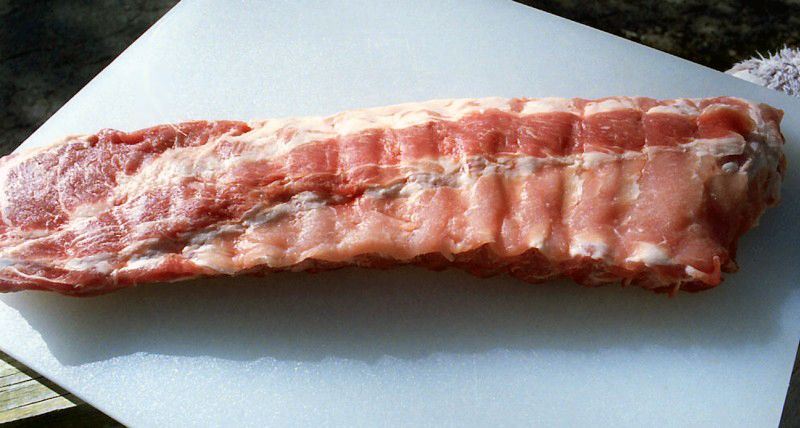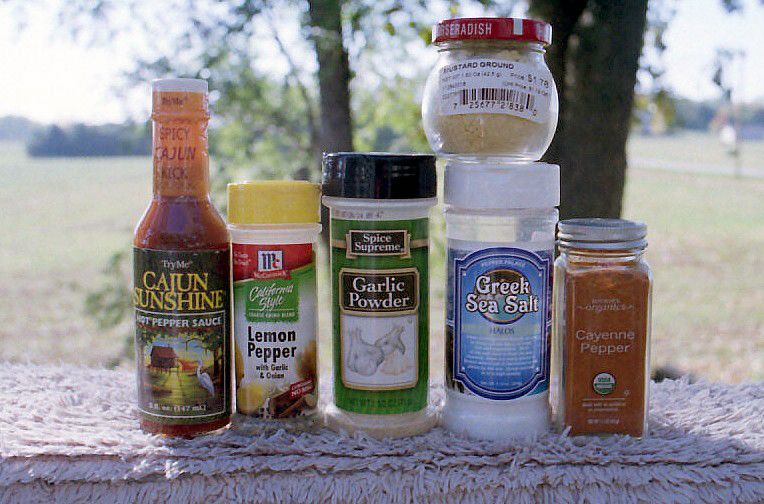 I can't remember for sure but I'm pretty sure I prepped the ribs that afternoon and this is what they looked like after a few hours in the fridge, just before heading to the grill.
The ribs were grilled indirect and bone side down until the ends showed about 1/4" and they were acceptably droopy.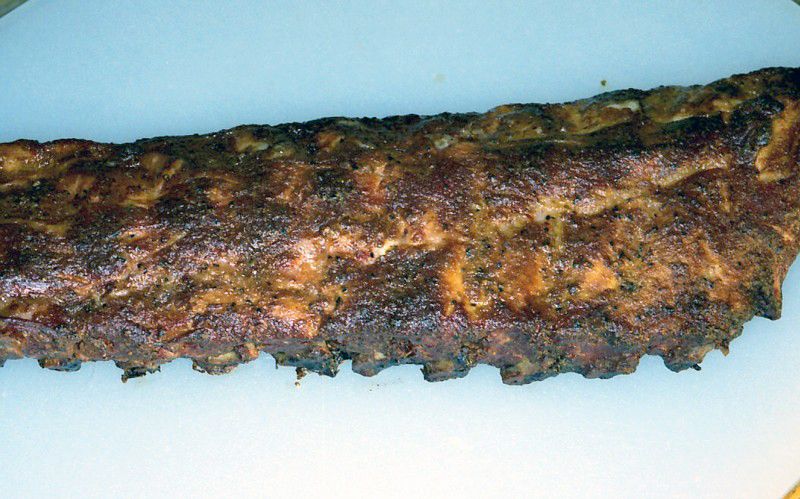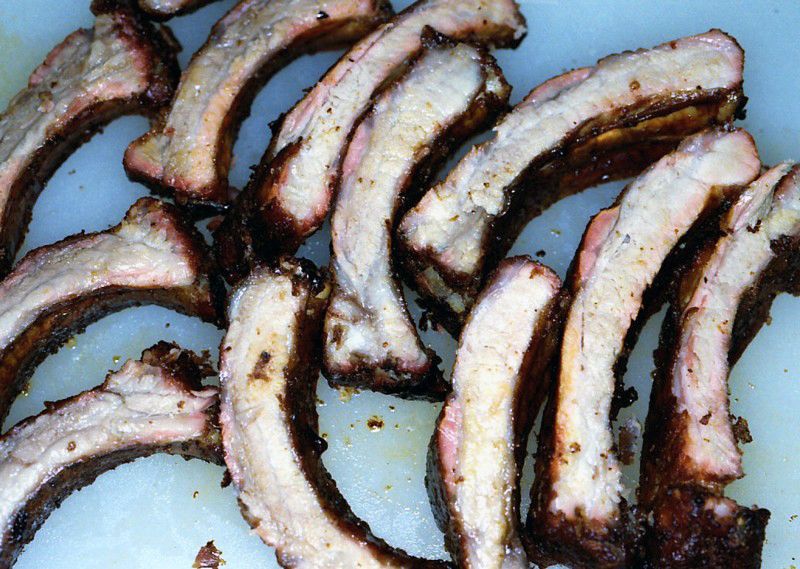 Of course, sauce is a necessity! The ribs had a good mix of flavor and heat and were a nice change of pace from wings, although it was tough to separate the flavor of the pork from the rub, sauce, and blue cheese dressing (recipe also in the book). And while they take longer to cook than wings with enough advance planning I think they'd be just fine anytime wings are called for.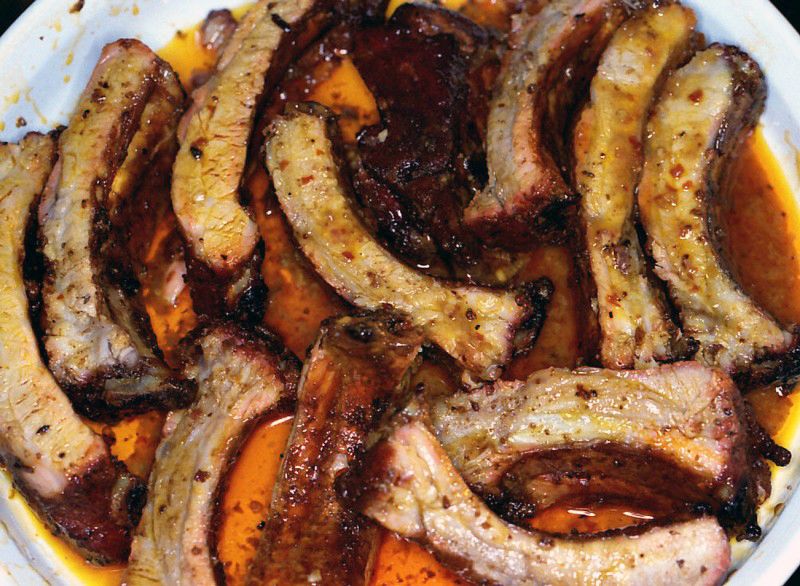 Brad